Even though the market did provide us with the start of what may be a 5 wave decline, it does not change our overall perspective between 2159 and 2192SPX.
As I have been noting, we need a sustained break of 2159SPX to suggest a bigger pullback is in progress, whereas a strong break out over 2192SPX suggests we are heading directly to 2350SPX for wave iii of (3).
While the current decline can certainly be the start of wave ii in green, or even the yellow (c) wave since it has thus far held an impulsive structure down, the blue count represented on the 5 minute ES chart is also a VERY reasonable perspective until support is decisively broken.
This still leaves me viewing the next day or so as providing us with more action in this general region, and it would seem the Fed has something important to say, since the market is suggesting that a big move can be seen later this week. I will await the Wednesday action with as much patience as possible.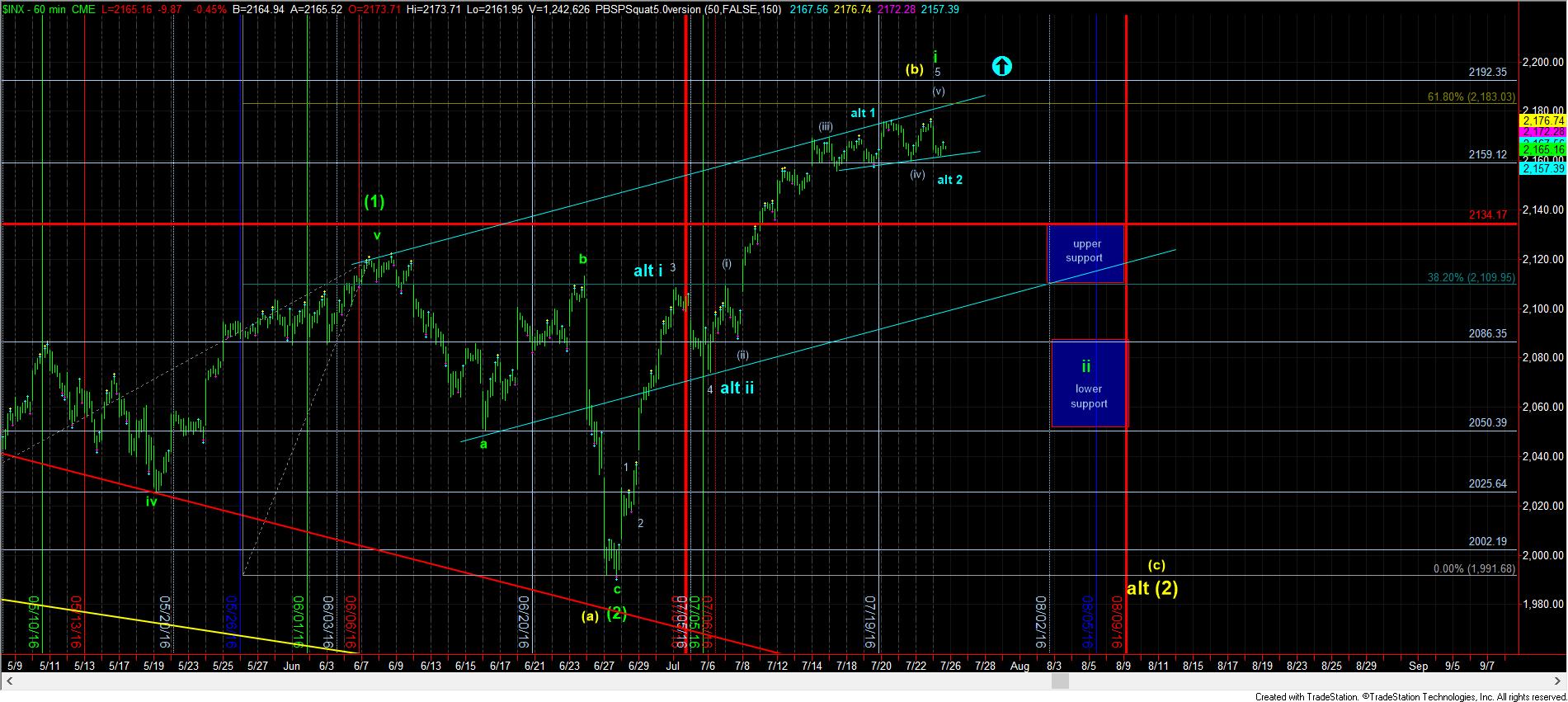 1turnchart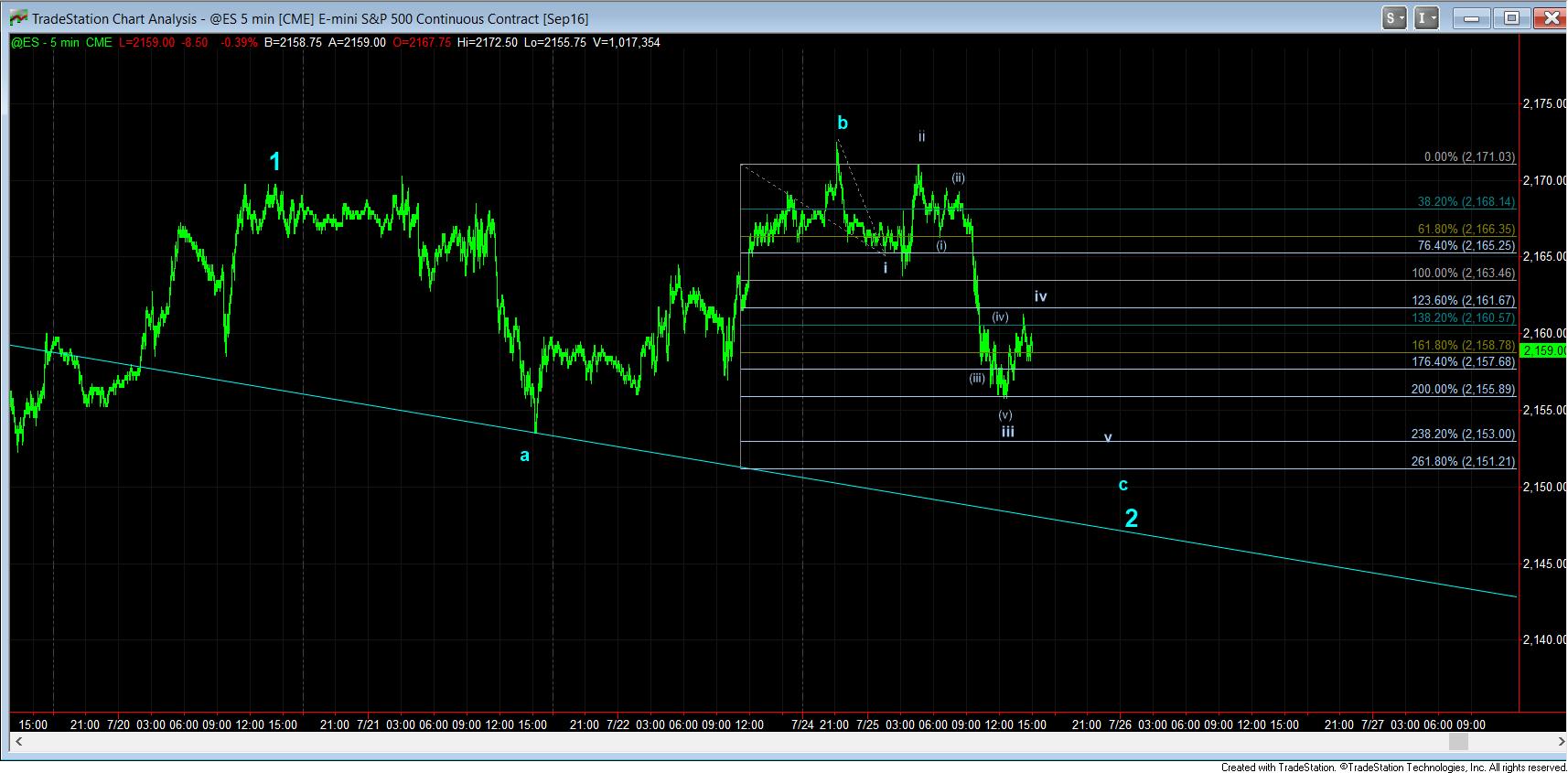 5minES