Failure To Launch Increases The Risk Of A Deeper Pullback
Last week we saw the market continue to push to new highs breaking through some very key pivot levels on its way to what was looking like a clean break to new highs. Right at the close on Friday however, Mr. Market had other ideas and decided to make things a bit more complicated and left us waiting to see whether we are indeed on the way to a clean breakout to new highs in the heart of our wave 3 up or whether we will see a deeper pullback for a larger wave 2 before moving directly to new highs.
Under the green count which I am going to give the benefit of the doubt to for the time being we would need to hold over the 4017- 3980 zone and ideally over the 4001 level which represents the 61.8 retrace of the move up off of the 3947 low. We still would need to see a full five up off of one of these fib support levels and then a break over the 4093 high to signal that we have bottomed in the wave (2) and are heading higher in the heart of the wave (3) of iii of 3 up.
If we begin to break below that 4001 and then 3980 level then it signal that we have indeed topped in the larger degree wave 1 as shown in blue and are heading lower in the wave 2. Under that case support for the larger wave 2 would come in at the 3966-3844 zone below after which I would still be looking for this to see a larger move higher for the wave 3 up into the early part of this year.
So while this pullback is far from ideal in the most immediate bullish green count, for now, I still am slightly leaning towards that green count and will give this the benefit of the doubt as long as we can hold over the support zone noted but I do remain quite cautious in this region and will not fight the price if it does decide to break down below support.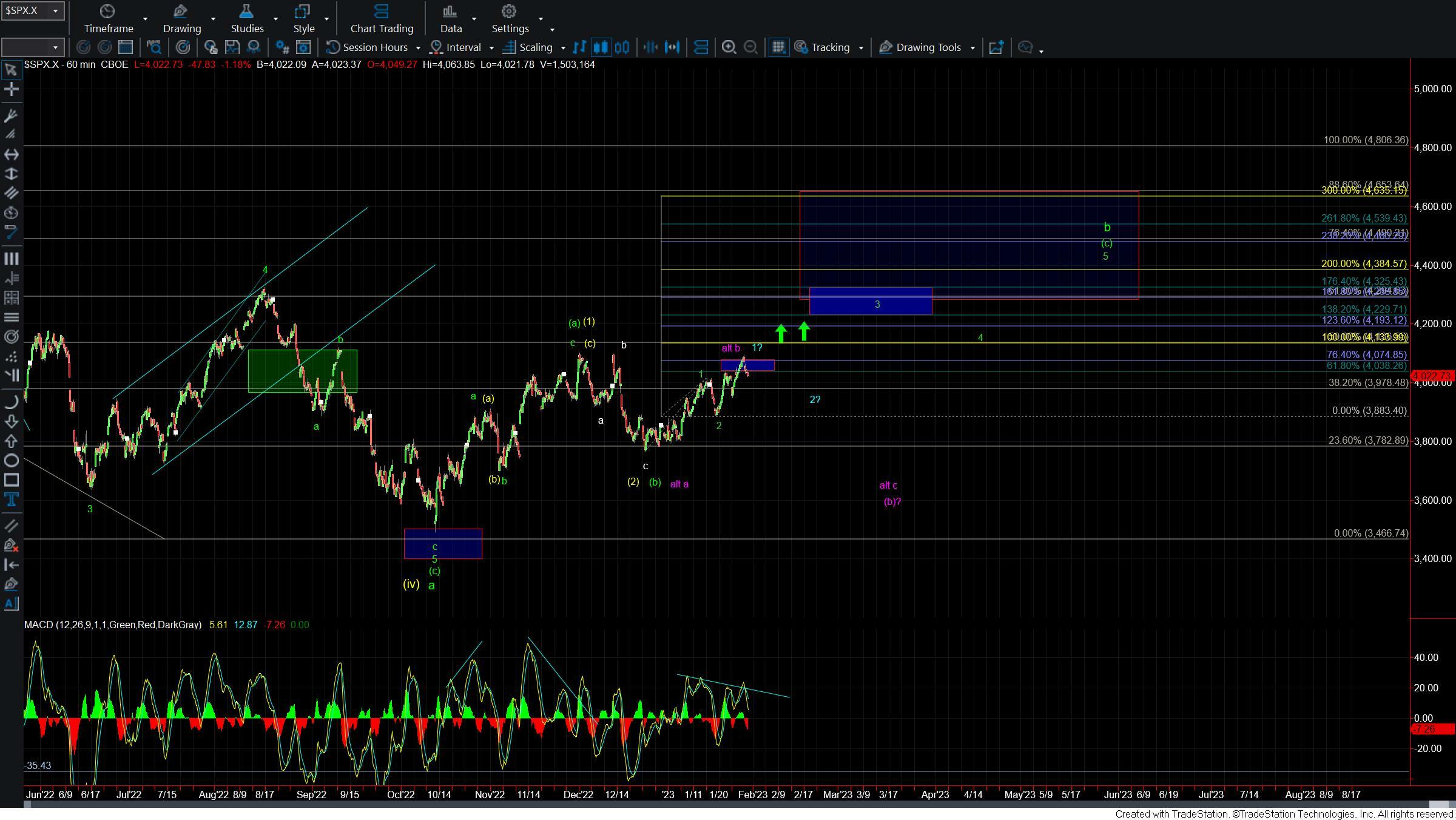 SPX 60m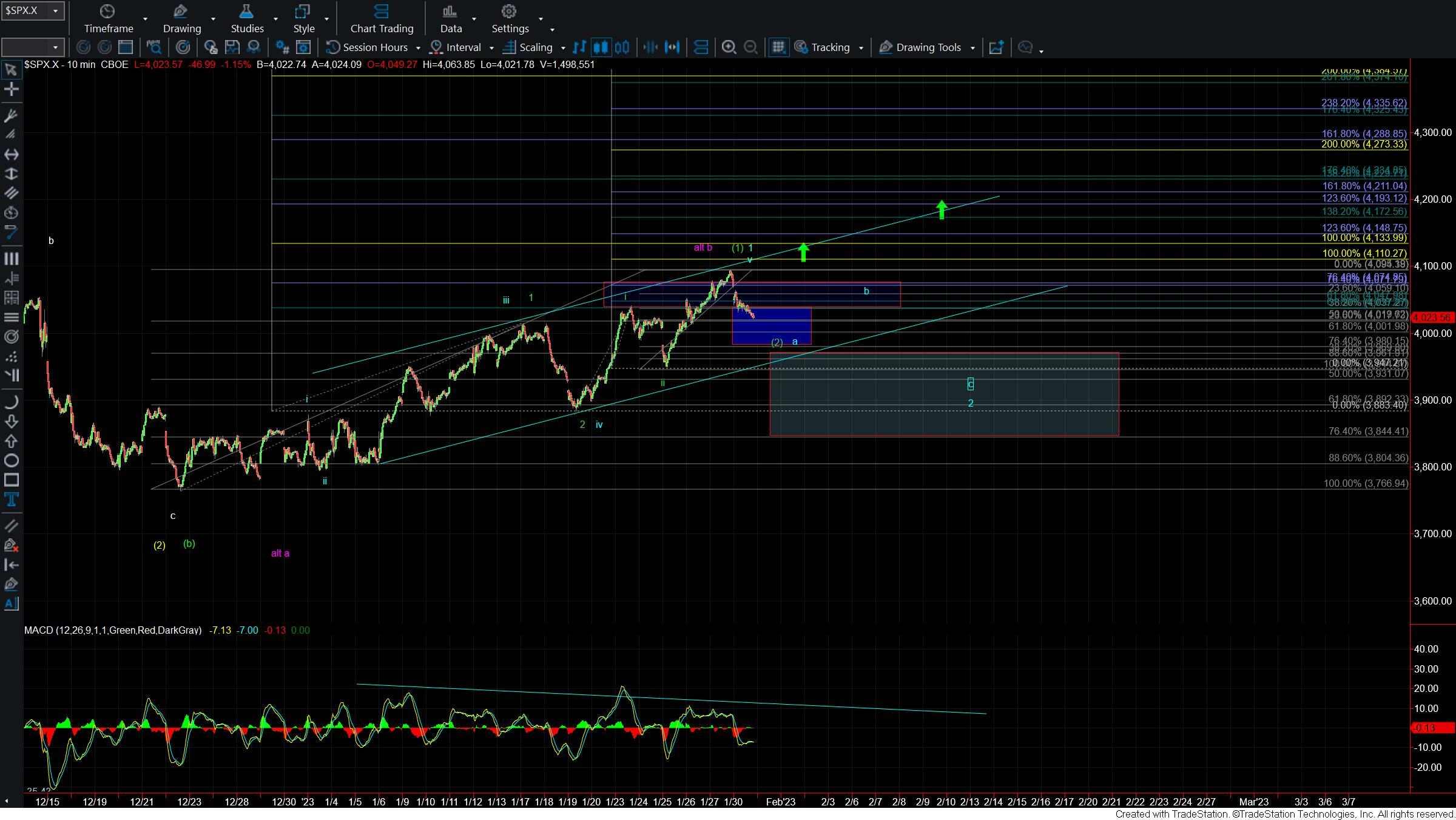 SPX 10m