Failure To Launch - Market Analysis for Dec 30th, 2015
Yesterday, the market had a set up in place to provide a melt-up in the heart of a 3rd wave. But, it has declined the invitation.
So, I would like to repeat what I posted earlier this morning:
I often try to listen for subtle messages from the market. Today, the market may be giving us one.
If this was truly the heart of a 3rd up, I would have expected a day exactly like yesterday, in an ideal sense. We really should have gapped up over 2090SPX, and headed up to 2108 today. But, that did not happen. While it certainly could happen during market hours, the fact we did not get the second gap up - which is what is typical in 3rd waves - is a subtle message to which I am paying attention.
While I am clearly NOT bearish since we have not yet taken out support, this lack of gap up has put me on notice.
Without a continuation gap higher today, we very well could be testing the lower support box again. But, in order to do so, the market has to break below 2060ES/2068SPX. As long as we maintain that support, the market can still head higher in green wave (iii) tomorrow. But, should that support break, then we should be heading down to test the support box below on the 5 minute SPX chart.
As far as the larger degree expectations, I am simply unable to turn bearish until we at least break below our support box below. So, allow me to repeat what I also said today, as it is a good summary as to where we currently stand, and my overall perspective:
As I noted before, the fact that the market did not gap up over 2090SPX is a concern to the bullish case for sure. However, without breaking below 2068SPX, it has still left the door open to the bigger wave (iii) potential in green, but needs over 2088.50 to even strongly consider it.
However, should we break below 2068SPX, then 2056SPX, and the upper end of the support box will likely be struck, and we will have to see HOW we drop to determine if we have topped in the red count or if we can still be potentially bullish on the bigger immediate pattern.
But, should we see a full larger degree impulsive 5 wave structure down into the support box, followed by a corrective rally, and then break down of the initial 5 wave low, I become VERY bearish. That is what it will take to get me into the bearish camp.
For now, I will remain open to both sides here, and let the market now tell us which side it will chose. But, clearly, it has narrowed the bull/bear battle region, and it is running out of real estate to make its decision.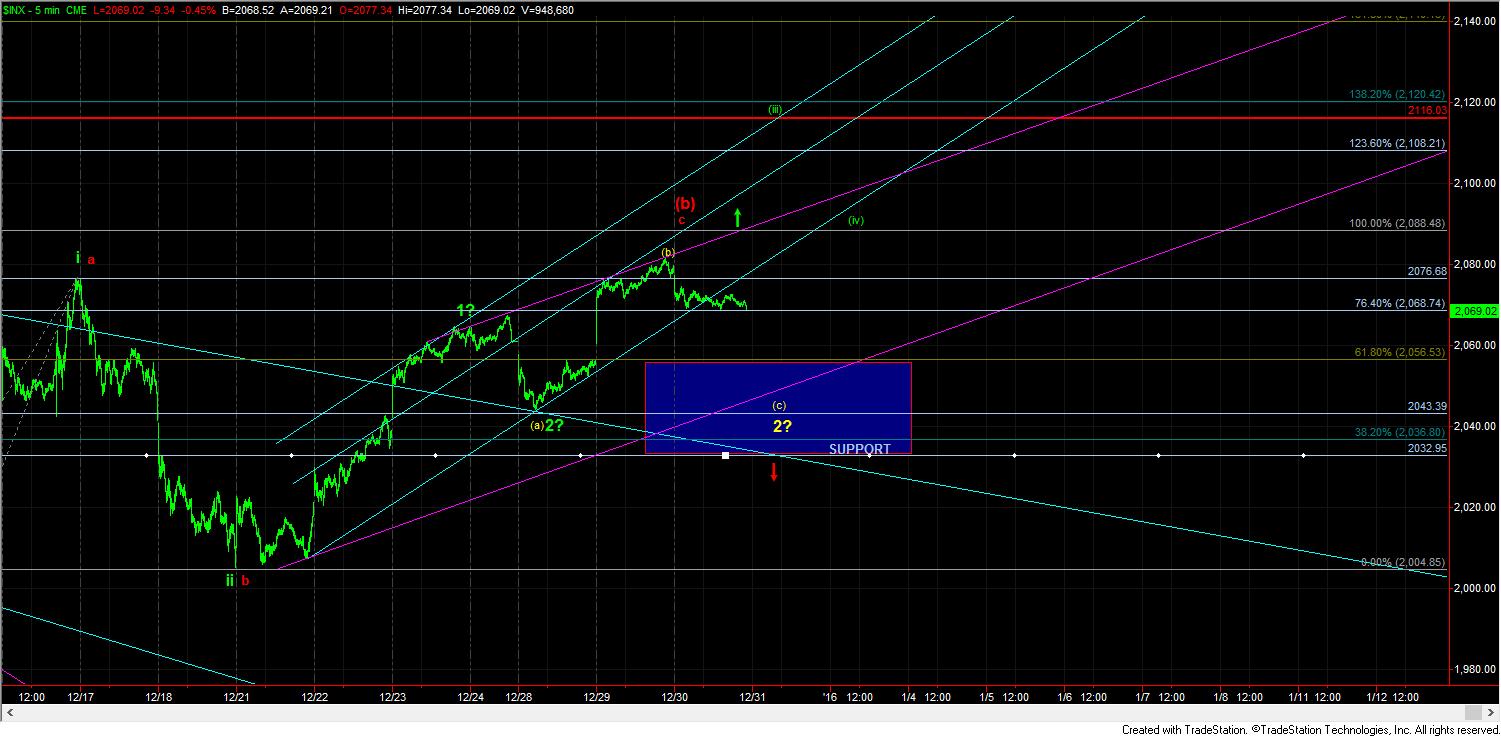 5minSPX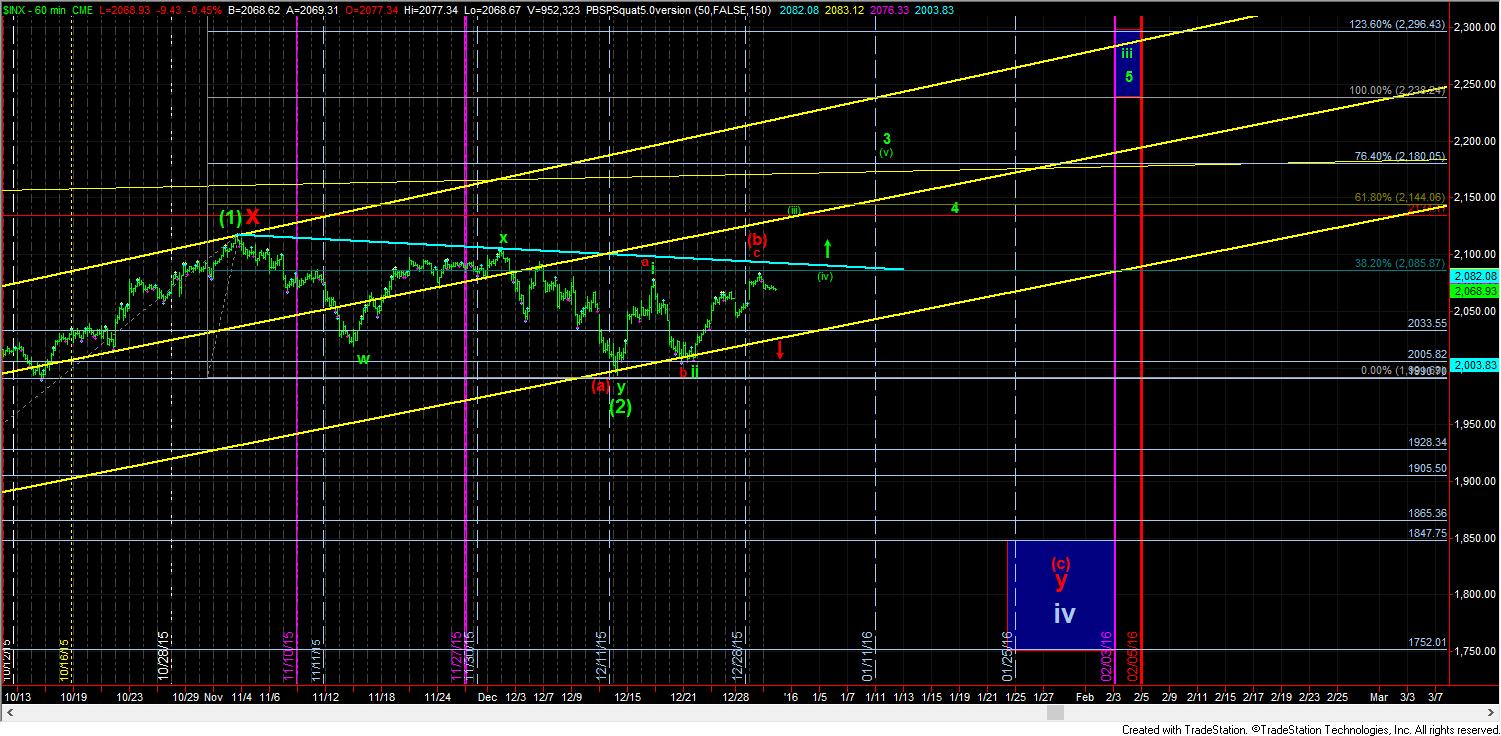 1turnchart