Everyone Wants A Pullback
With the market unable to gain any traction on the downside, it has made the yellow count much more realistic. While I still think patience is needed before getting set up in intermediate or long-term long positions, the market may still be pushing higher before we get our pullback.
As I have noted many times now, until 2085SPX is broken, we do not even have an initial signal of some form of top. Today, the market tested that level, and rallied off it like it touched a hot stove. And, until today's low is taken out, then I cannot begin to consider us being in the (c) wave down. Clearly, a break out over this week's high will point us towards the 2116-2127SPX region, depending upon how this last impulsive structure takes shape into tomorrow, and such a break out would place us solidly in the yellow count.
Again, my preference is to see a wave (2) pullback, and if we go higher first, then that wave (2) could take most of the summer. While there is a much more aggressive alternative count that is much more immediately bullish, with this rally already being wave i of (3), we are still likely a week or two from even considering that potential.
So, for now, I will continue to maintain the perspective I suggested over the weekend: PATIENCE.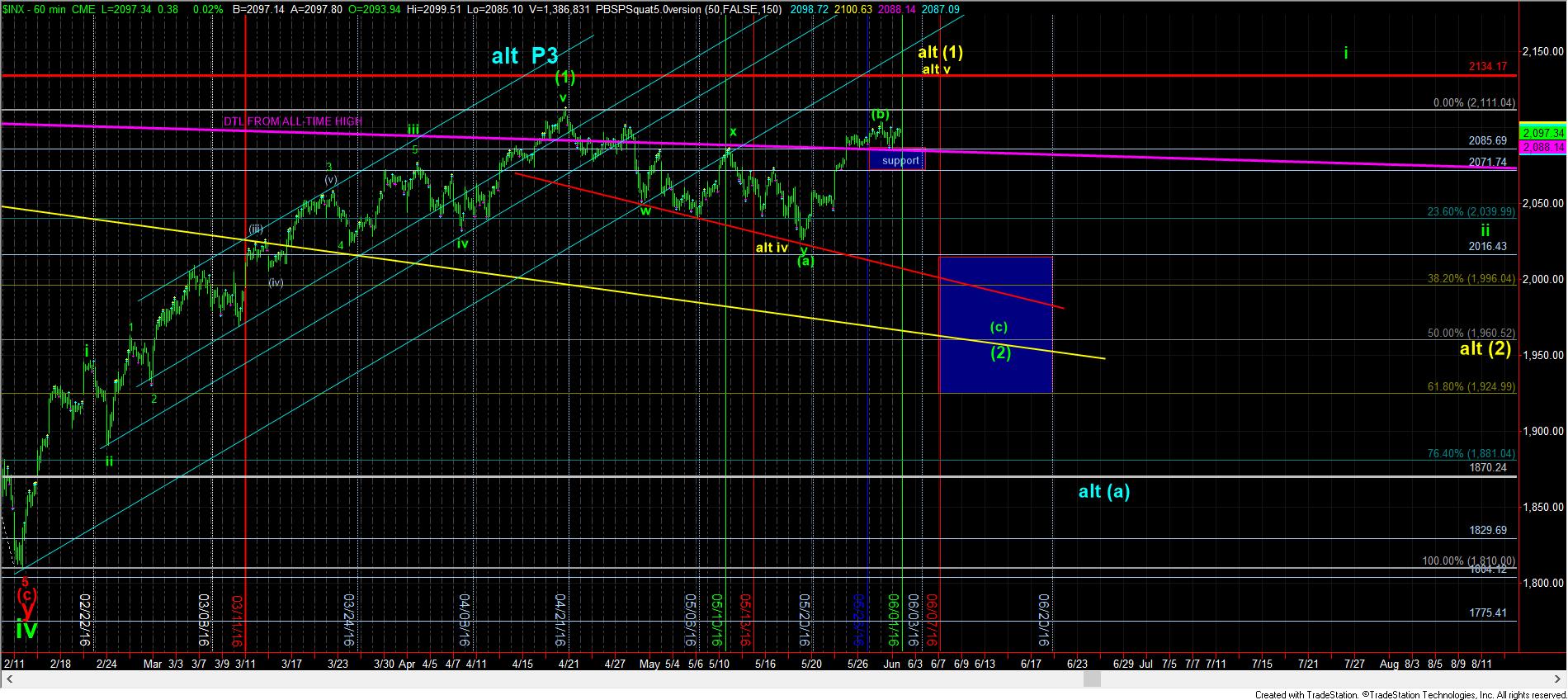 1turnchart