Everyone Seems To Be On "Crash-Alert"
Everywhere I read now, it seems that many investors and analysts are preparing for a market crash. Well, maybe they are right. But, I still do not have the signal for that.
Rather than repeat everything I have said over the weekend, I am simply going to take you forward with today's action.
Today's low was 4189, which is about 4 points over the 1.618 extension target for wave [iii] within wave [v]. Thereafter, we have bounced back to the micro resistance region which was a general target for wave [iv]. And, as I am writing this update, we seem to be hovering within the middle of that resistance.
If we look at the MACD on the 5-mintue chart, we will see that we are building positive divergences on each push lower. Moreover, the MACD on the 60-minute chart has now come up off the floor and presenting us with a positive divergence bottoming set up – which means a lower price, without a lower low in the MACD.
So, to keep this simple, as long as we retain resistance, I am expecting a lower low for wave [v]. And, since we have come up as high as we have, I think that the 4165SPX region can be held as support for the next decline.
As far as upside confirmation, well, the first thing we need to see is a break out through 4266SPX. Over that, we have 4342. And, of course, we still need to take out the 4401SPX resistance to confirm hat we are on our way to 4800SPX.
For now, everything still looks like we can bottom within our support region and begin the next rally phase to 4800SPX. But, we are watching the alternative signals as outlined in the weekend update. So, I would say that I am cautiously optimistic at this time.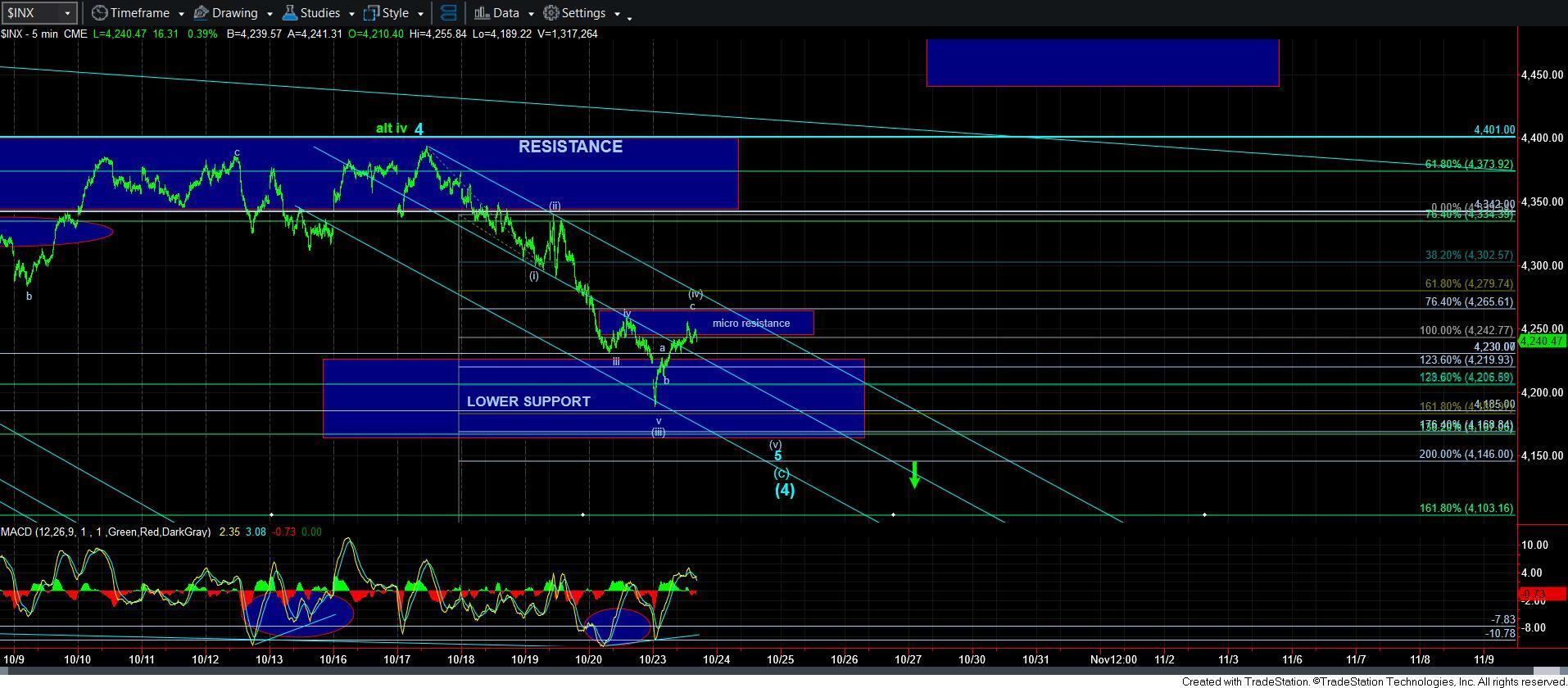 5minSPX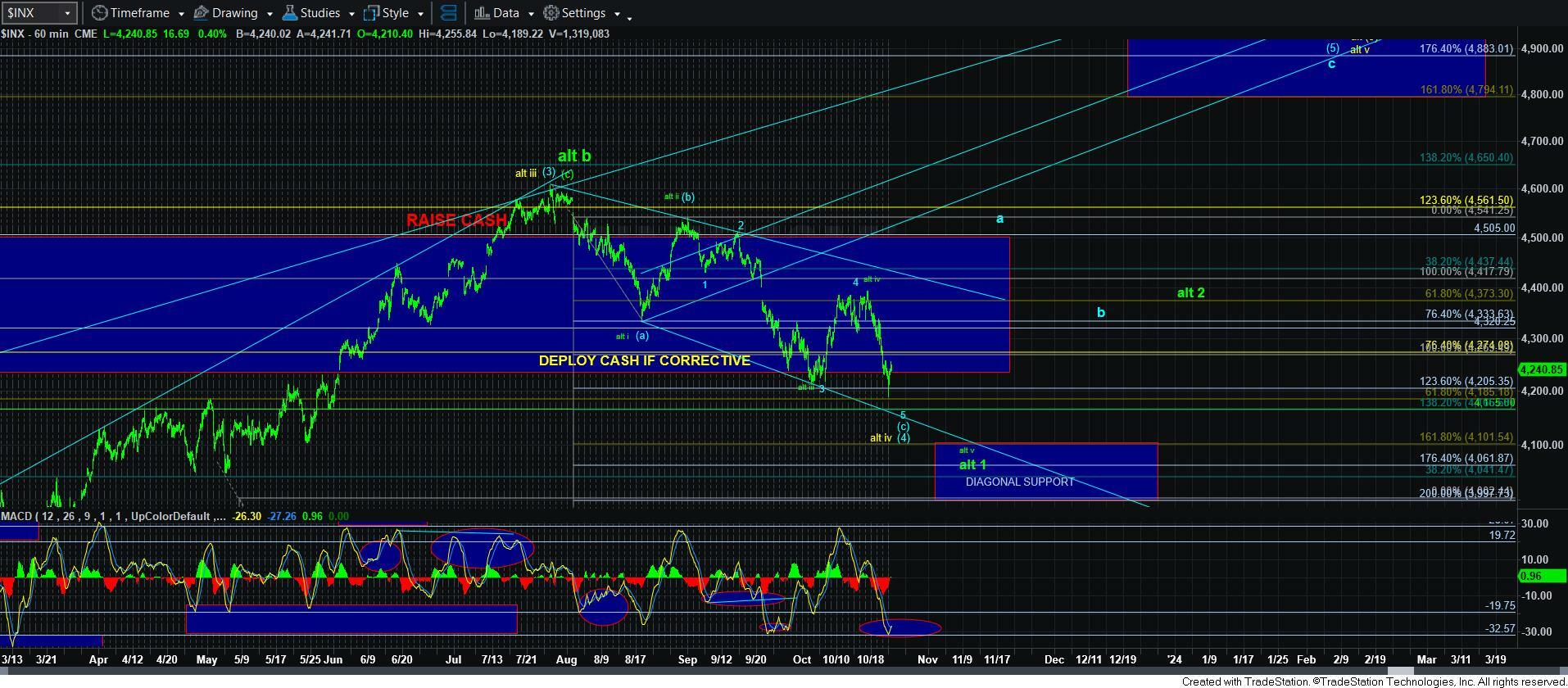 60minSPX