Enough In Place For A Bottom
Today, the market came within a few points of the ideal target region we set over a week ago on the ES, and also moved into the target box we had on the SPX. Moreover, we have enough waves in place in both charts to consider the bottom has having been struck to wave [4]. And, that bottoming structure is even supported by the positive divergences we have seen at the low.
But, as you know, since we deal with a non-linear environment, I have to consider that my count may be off by one degree, and that the rally we experienced today is really wave 4 within that [c] wave down. I want to note that this is my alternative count, since most of the evidence suggests that we should have bottomed today. But, we need to clear the resistance noted on the ES chart to make us much more confident.
This brings me to a point I made in the room. Between the 2820's where we reside as I am writing this update until the 2845SPX high we struck before we began this decline, there is appropriately 3-4% of room overhead. I view this region as of higher risk, since if the market is unable to move through this region, then it can send us down in the alternative in yellow for a deeper wave [4], as presented on my 60 minute chart.
However, between 2945 and the 3150 region (my next upside target), there is approximately 6-7% of upside with a lot less risk. So, if you are considering whether you want to trade the long side of the market, I would suggest you should consider the risk vs. the reward of those two regions separately, as the former carries with it much more risk.
As I have been saying the last two days, as long as the market holds over the 2725/50SPX support region, I am maintaining a near term expectation to begin a rally up towards the 3150 region. However, if we are unable to hold that support, it does open the door to a more complex potential wave [4] pointing towards the 2600-2650SPX region, denoted by the yellow [4] on my 60 minute chart.
For now, I am going to reiterate that the greater body of evidence suggests that we have likely bottomed in wave [4]. However, just consider that there is some potential for the alternative to play out that would provide us with that dreaded lower low into the 2725-50SPX region for wave [4]. And, as long as that support holds, I am looking for a rally into June with a target of the 3150SPX region.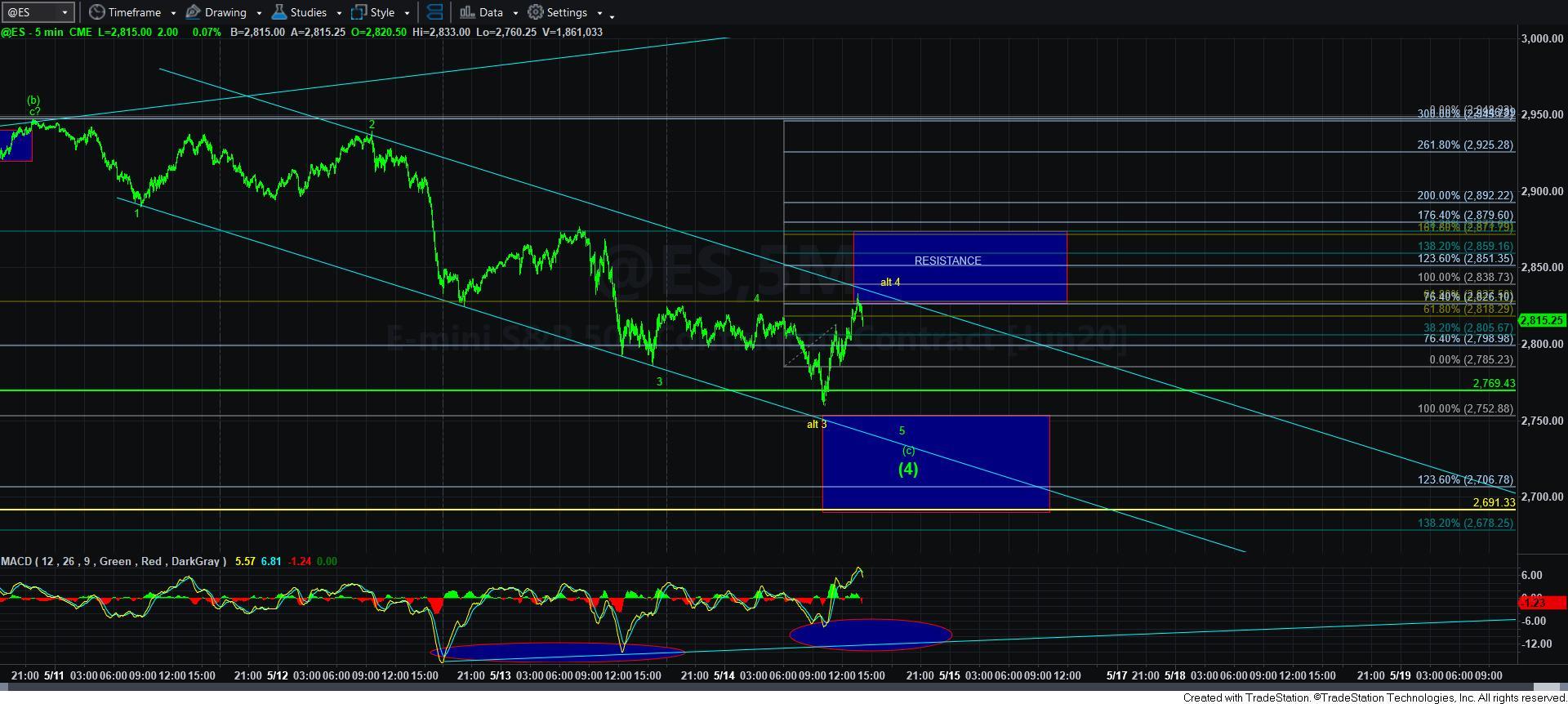 5minES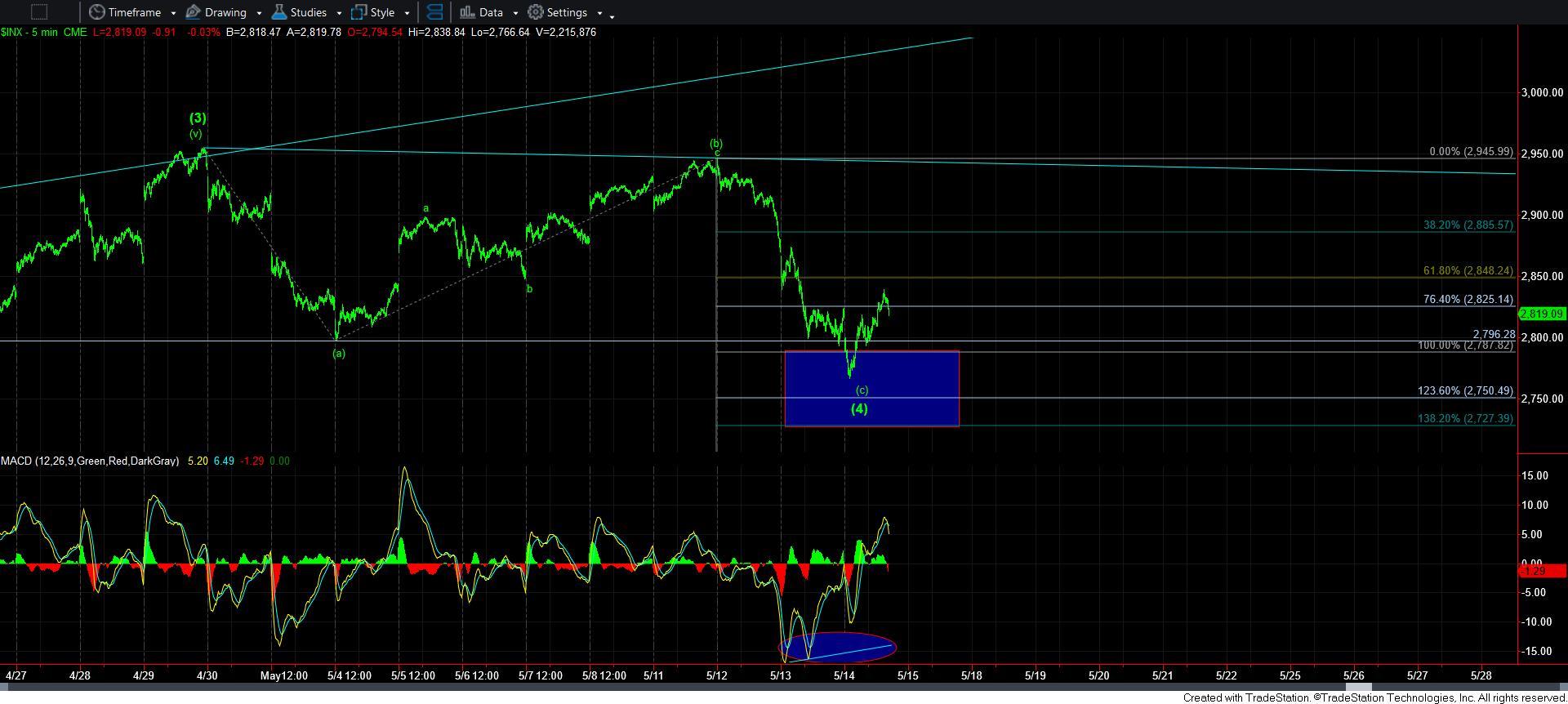 5minMicro
60minSPX