Ending Diagonal Primary - Market Analysis for Oct 5th, 2018
I think this warrants an email alert going out to our entire membership.
Micro action off yesterday's low is enough to change my primary count to the ending diagonal. So, either wave (iii) has ended, or we have one more rally to 2950-2970SPX to complete it. Should I see better evidence for the blue count, I will certainly present it. But, the action SO FAR causes me to at least move to the ED as primary, unless the market now proves otherwise - for which I will keep an open mind.
As long as we are over 2889SPX, I am targeting the 2950-70SPX region. We will continue to move support up as we go higher. A break of 2889SPX is the first signal that wave (iii) is done and we will target the lower blue box for wave (iv) in green on the 60 min chart.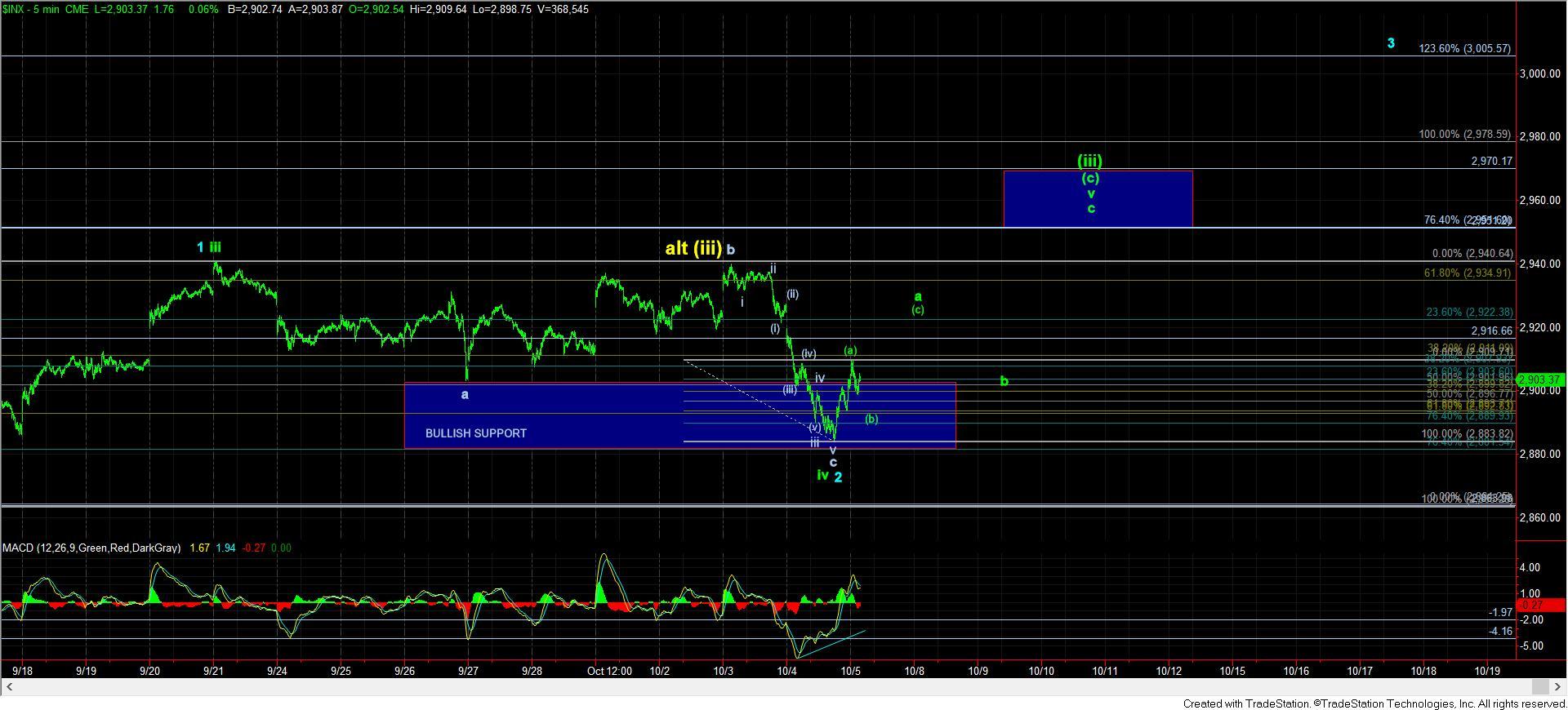 5min-zoomSPX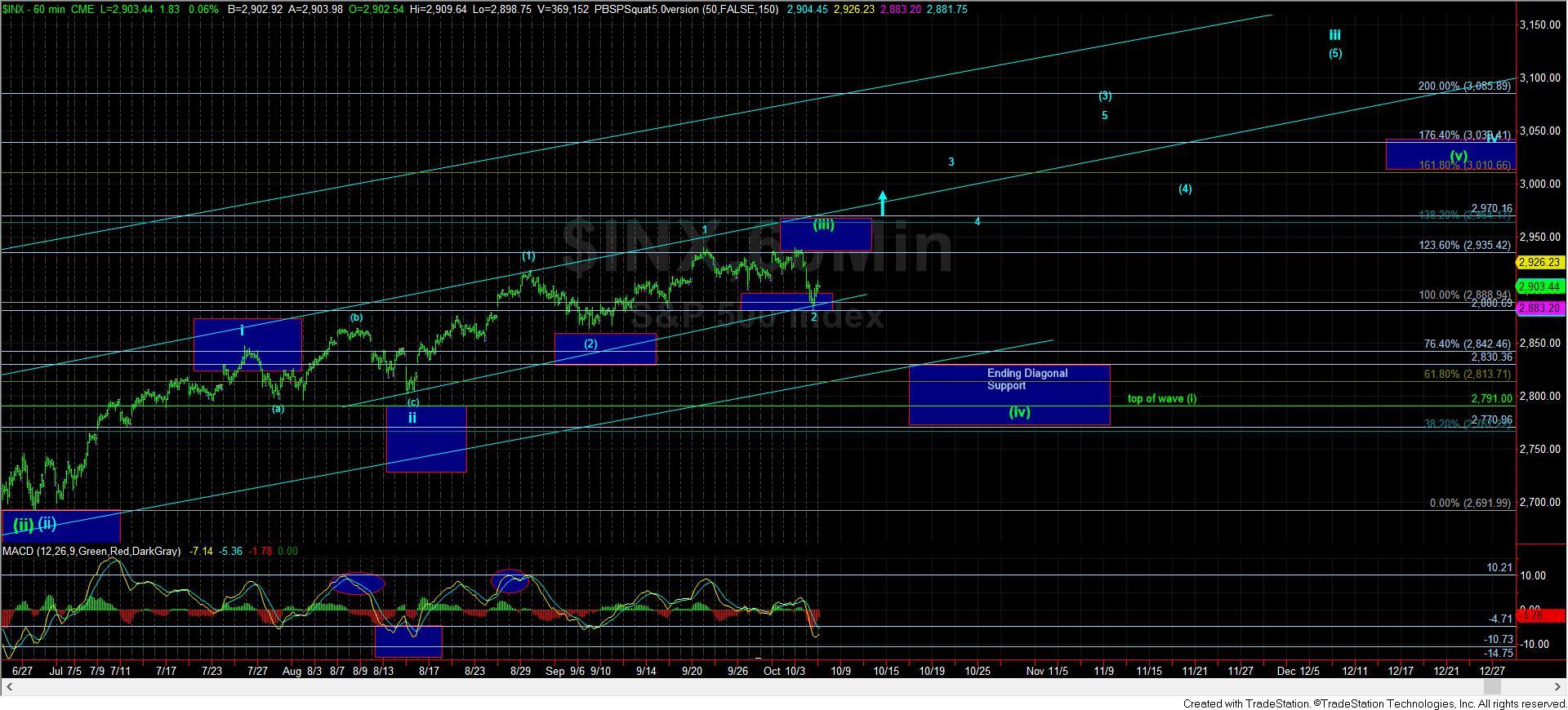 60minSPX