While we caught he bottom late last week, and then caught the pullback yesterday, along with the bottoming towards the end of the day, we have been looking in the correct direction for a 200+ point move off last week's low. But, the easy part is now done.
If you have been following my work closely, you would know that I am still giving the market the opportunity to prove to us it wants to fill in a standard 5-wave Fibonacci Pinball structure off the March lows (blue), with the leading diagonal now being my alternative (green). So, yes, I have adjust what I view as primary and alternative simply because I want to give the market the opportunity to prove itself in this region.
In simple terms, as long as the market holds over the 2908-25SPX region on all pullbacks now, I am going to give the blue count the benefit of the doubt. And, should we be able to exceed the 3000 region over the coming week, then it makes this count much more likely, especially if we can attain the 3020-3060SPX region to complete wave [3].
In the smaller degree structure, I have to note that the SPX and ES have slightly different structures. And, there are two ways they can re-align. Either they are both going higher to complete wave v of 3, as shown on the ES and the SPX 5 minute charts, or we will break back below today's low, and open the door to a more protracted 4th wave flat in the ES, which would then likely be all the wave 4 that the SPX will see.
Under all circumstances, the 2908-2925SPX region is the support for all 4th wave pullbacks we see at this time, which will maintain the blue count, and continue pointing us higher to complete wave [3] in blue. However, if we break that support at any point before we move through the 3000 region, then it would put us squarely in the alternative green count.
So, as you can tell, the easy part for this week is now done, and the question is how the market handles the next re-test of the 2908-2025SPX support region, which I expect will be tested over the coming week.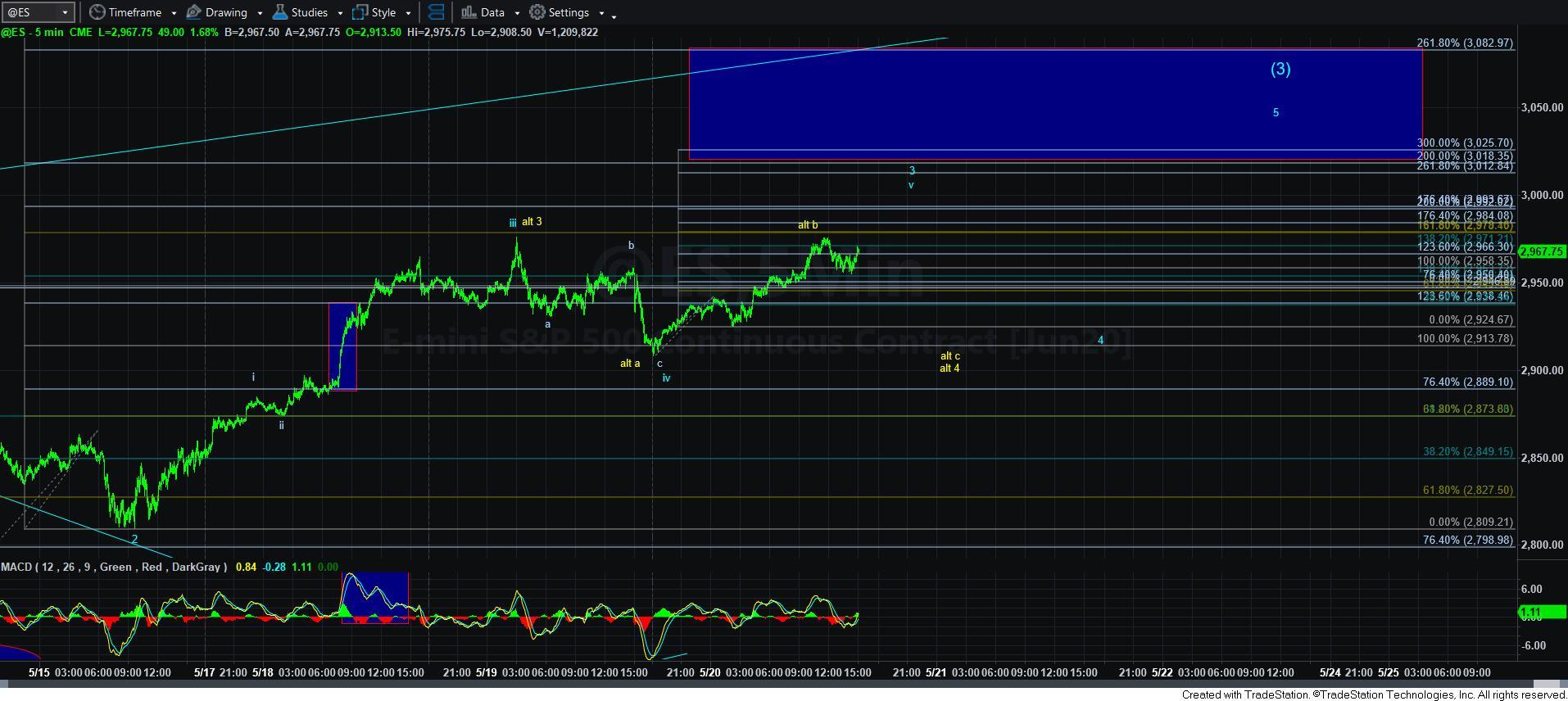 5minES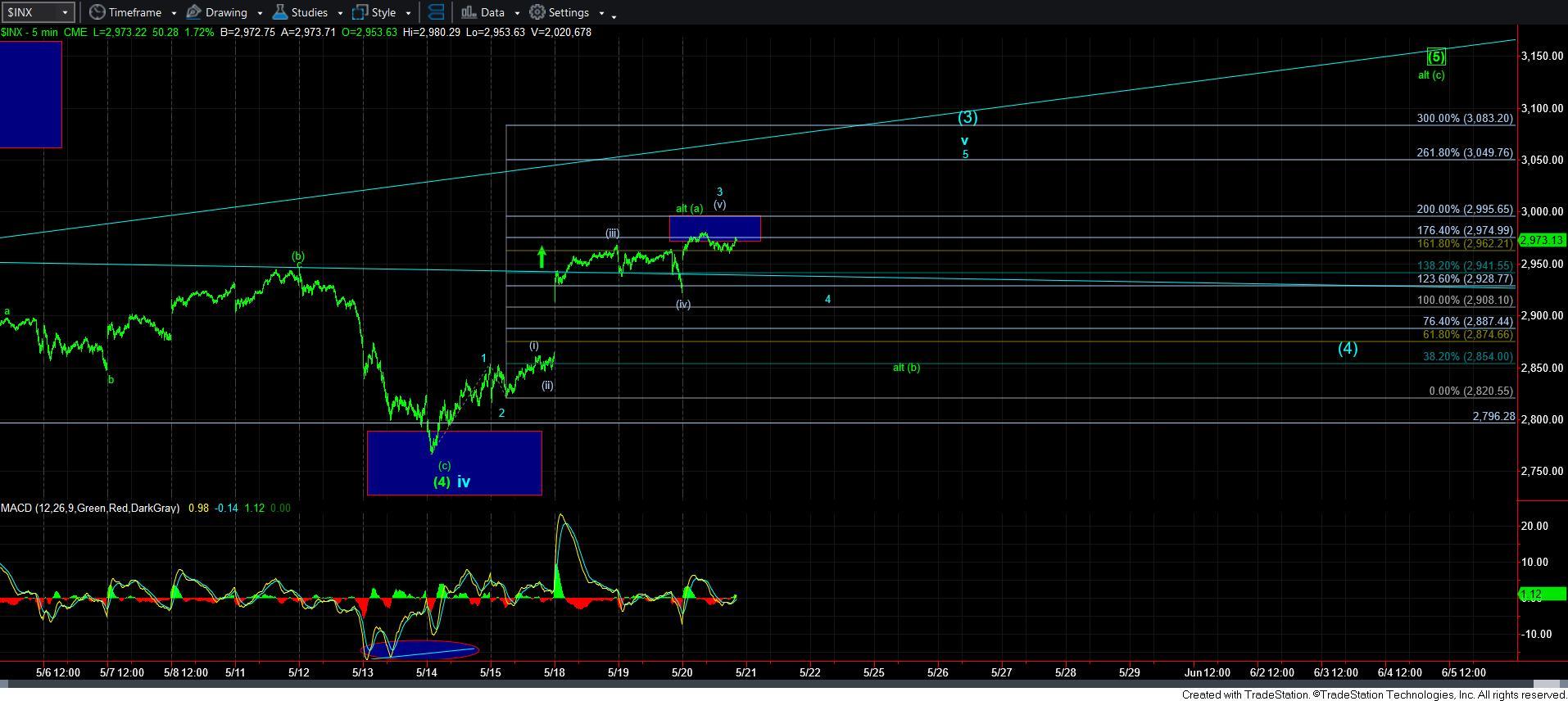 5minMicro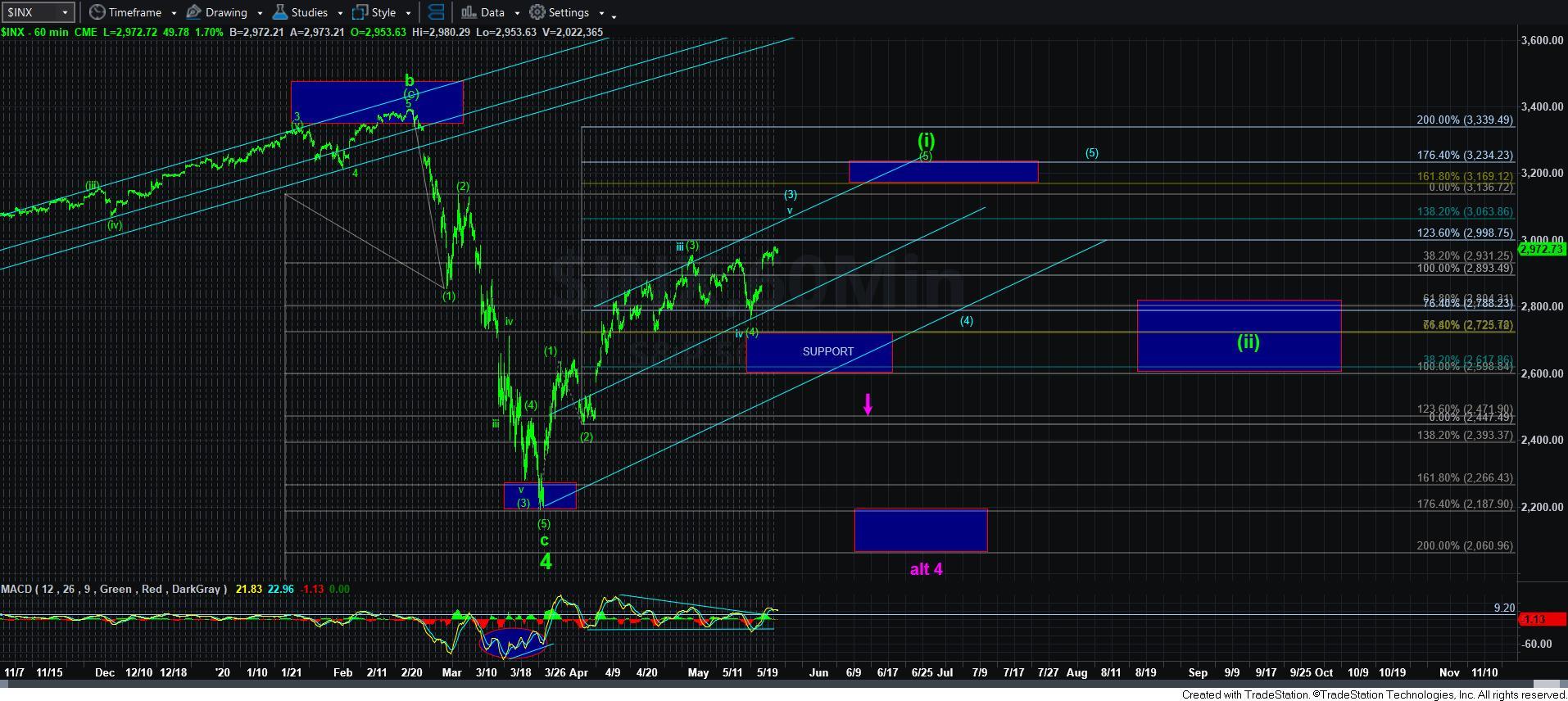 60minSPX