Downside Target Has Not Changed
Nothing has changed my perspective in the larger degree, as I still think we are targeting the 2250-2300 region next. And, there is still nothing I am seeing which strongly suggests we have bottomed yet.
For those that were in the chat last night, you would have seen the updates I posted showing that we were likely bottoming, and trying to set up a rally back to the resistance we struck today. But, the question the market has yet to answer is if we have one more lower low to complete the a-wave, or two more.
If wave 3 has already bottomed, then we should not be breaking back below 2350ES. Rather, pullbacks should hold over that support, and point us higher back towards the 2470SPX region to complete the 4th wave in this a-wave.
However, if we break 2350ES before we head up to 2470, then it would suggest that wave 3 is going to need a lower low (likely in the 2300 region), with waves 4 and 5 to follow thereafter.
At the end of the day, what this means is that our target region for the a-wave of this decline is still well intact, and I still do not think we have completed this a-wave just yet. Rather, I think we need at least one more lower low before we complete this 5-wave (c) wave within this a-wave.
In addition to the wave structure, the technicals have only started to come off the floor, as you can see on the 60-minute chart. We need to see a low being struck on a clear positively divergent MACD on this 60 minute chart for me to even begin consideration of bottoming in the a-wave. While it is certainly possible we can bottom in the a-wave without this signal, it is quite rare to see an a-wave complete in such a manner.
So, for now, 2350 is our support, with the 2470-75 region our next higher resistance. Below 2350 tells us that wave 3 is not likely done, but holding over it will point us to 2470-75 to complete wave 4.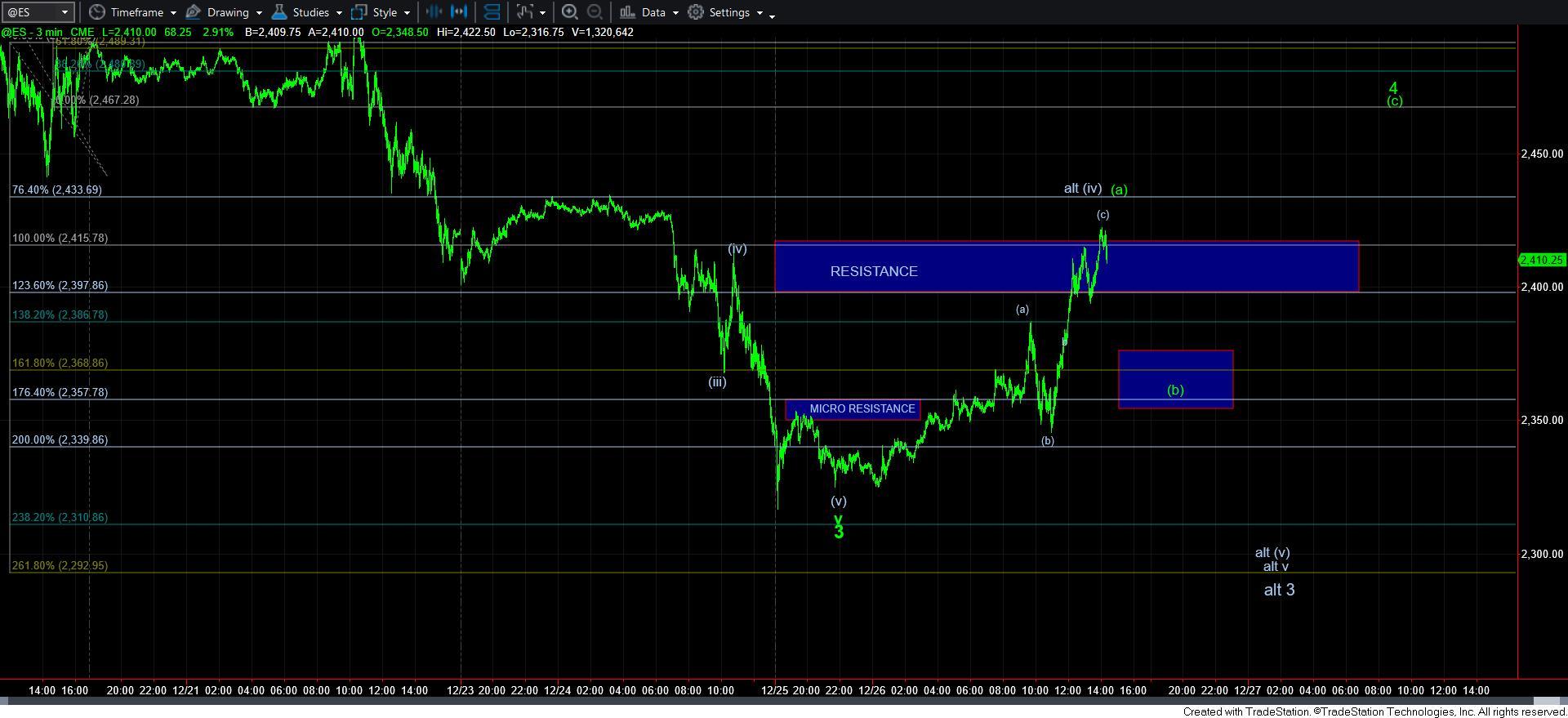 3minES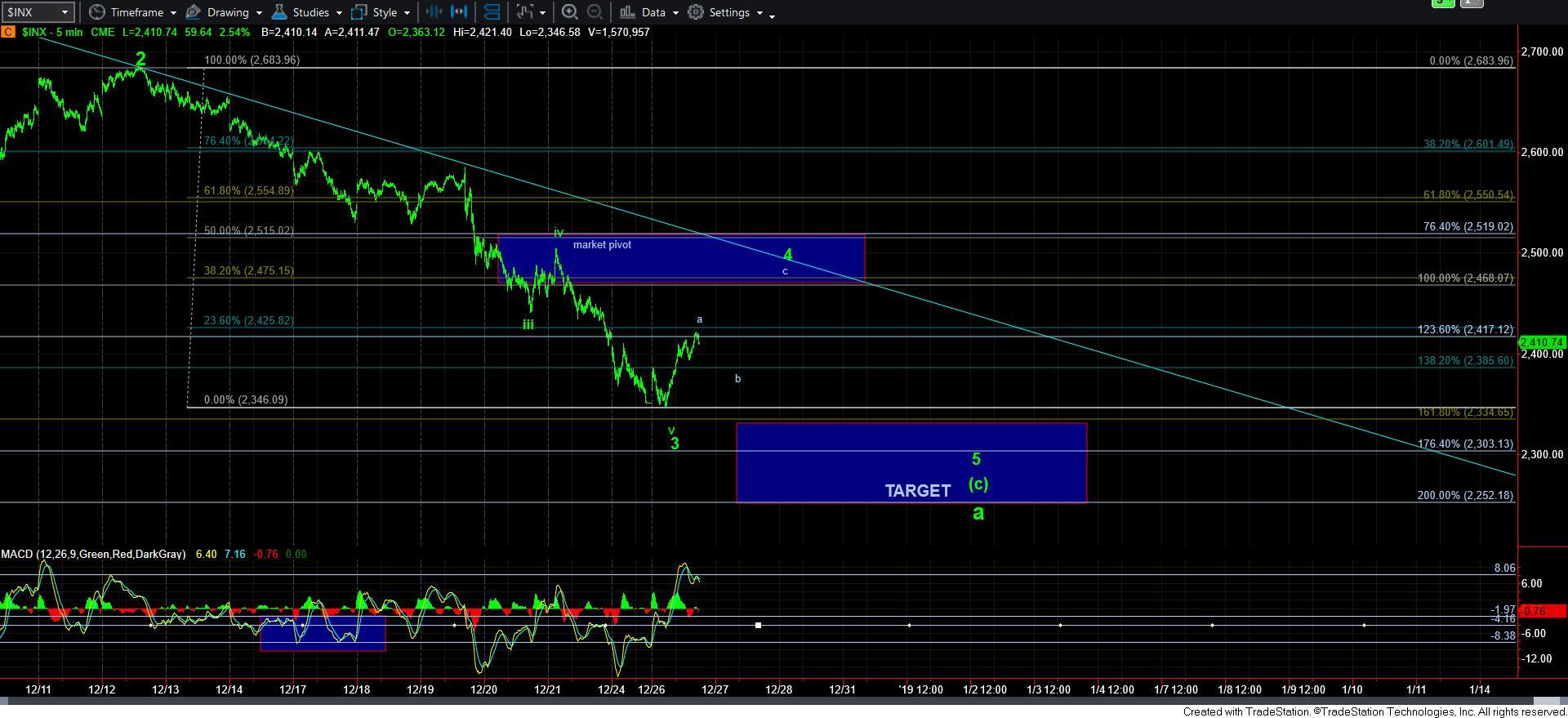 5minSPX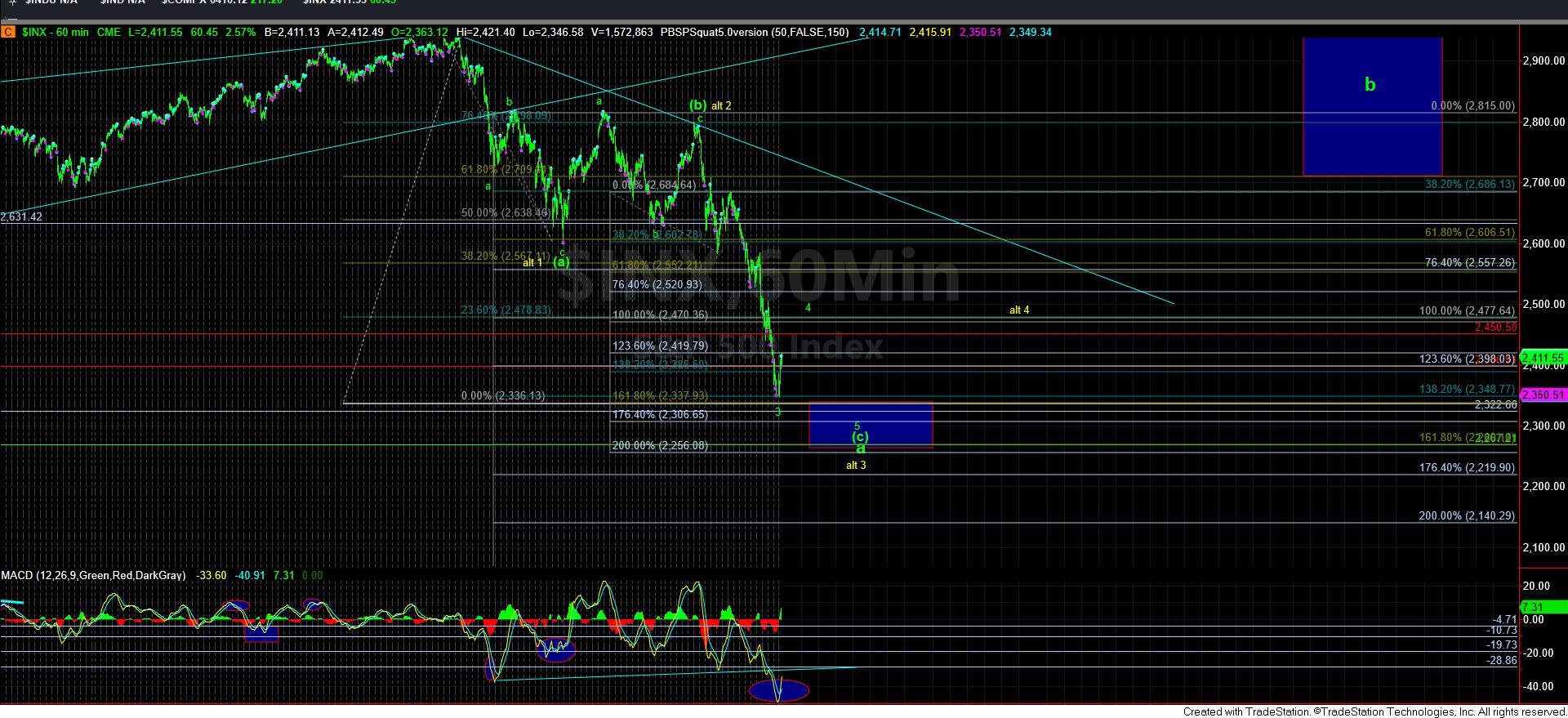 60minSPX