Downside Stuck For The Whole Day
This was the first day in quite some time that we experienced downside and it stuck into the end of the day, and was not reversed. Does it mean something? Maybe.
If everyone has been following us carefully, you have lightened your long side risk as we moved up into the 2060SPX region, and are sitting back to see if the market is going to prove the bullish case or the bearish one. And, as long as we remain over the upper support region, I have to maintain the bullish expectations. Should we break below the upper support region on the 5 minute chart, then I will become much more neutral on the market, and will see what it does in the 1995-2005SPX region.
As I have reiterated many times, as long as we remain over that larger support region, the market can certainly prove its bigger bullish intent. However, should that support break, it is strongly suggestive of the market intending on heading down into the 1700's to complete a larger degree primary wave 4 correction. But, please remember that there is plenty of room to be able to trade down to the 1700's below 1995SPX. I would rather be more certain of a bigger break down before trading against what may be a bull market.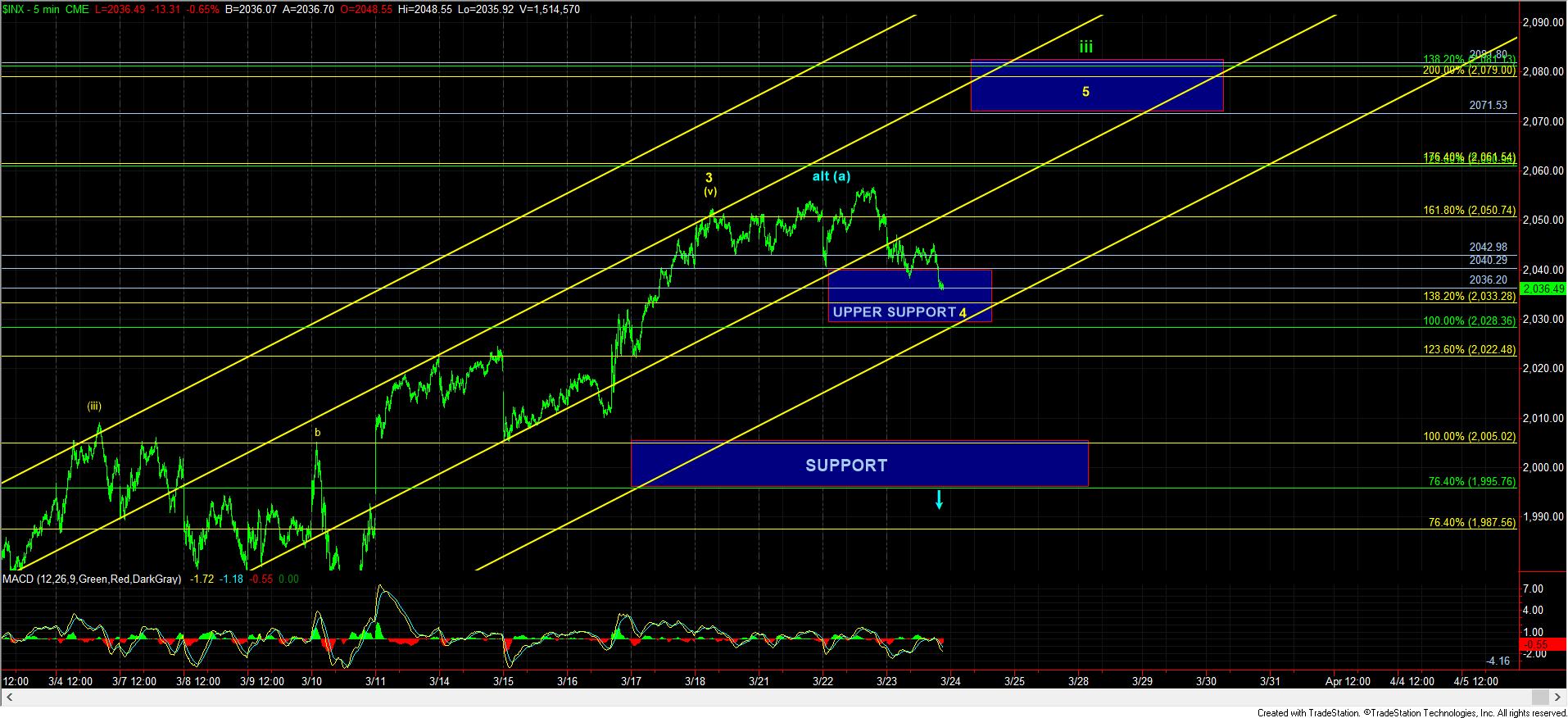 5minSPX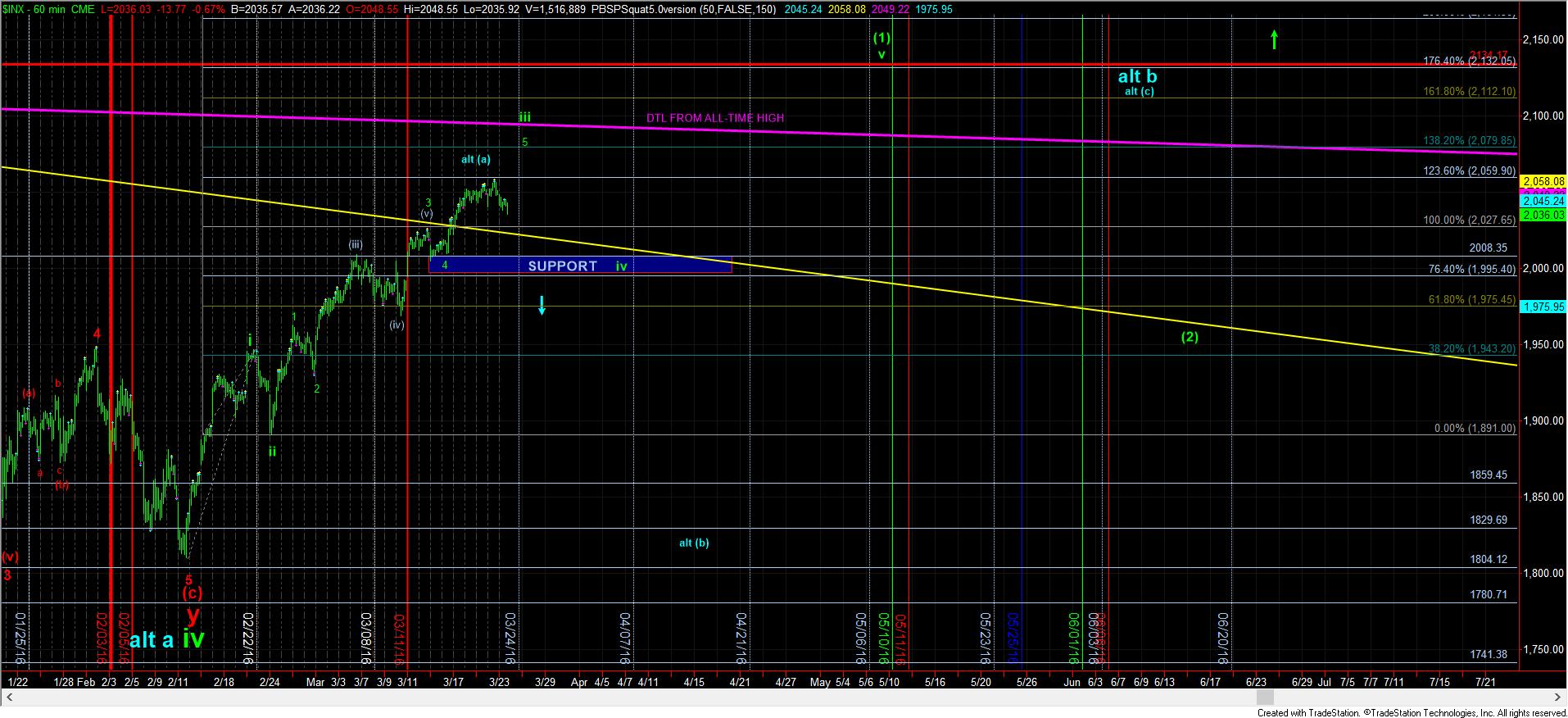 1turnchart