Downside Setup Remains Intact
With the market pushing higher towards the top of our resistance region in the 2725SPX region today, it has again turned down, and may be set up to break down as early as tomorrow.
The current micro structure suggests that either all of the (b) wave is in place, or it may even see one more push higher before completing. However, as long as we remain below the 2725SPX resistance region, I believe we are pointing lower this week for the [c] wave of the a-wave within the larger [b] wave pullback we have been expecting.
I know it is mouthful to recognize this structure as I just outlined it, but when you understand that markets are fractal in nature, and that corrective structures take the form of 3-wave a-b-c structures, then you can better understand what I have just said. If you are having difficulty, feel free to open the 5-minute SPX chart to follow that along, as it is outlined on that chart.
In the more immediate set up, I can view the decline off the morning high as a leading diagonal for wave 1 of the [c] wave down. However, since I do not place a lot of trust into leading diagonals, especially within corrective structures, the market is going to have to prove this to me again by breaking down below 2695SPX again, which should then project to break below the next support region in the 2675SPX region. That will be pointing us down to the next target box lower to complete the [c] wave of the a-wave.
And, again, I want to stress that it is important for the market to remain below 2725SPX to maintain this immediate downside setup. Over that level can certainly suggest that something much more immediately bullish is taking shape. But, for now, I maintain my expectations for lower over the coming week.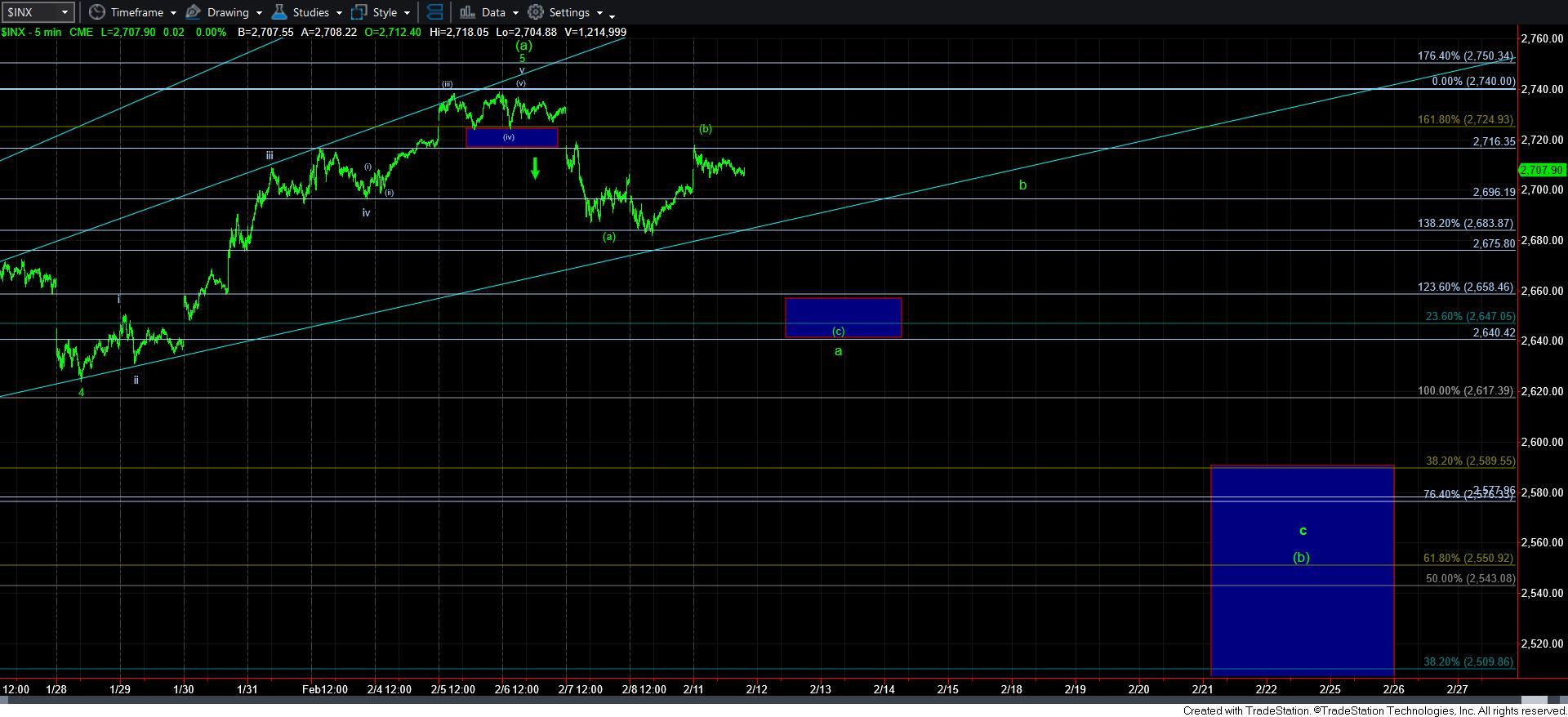 5minSPX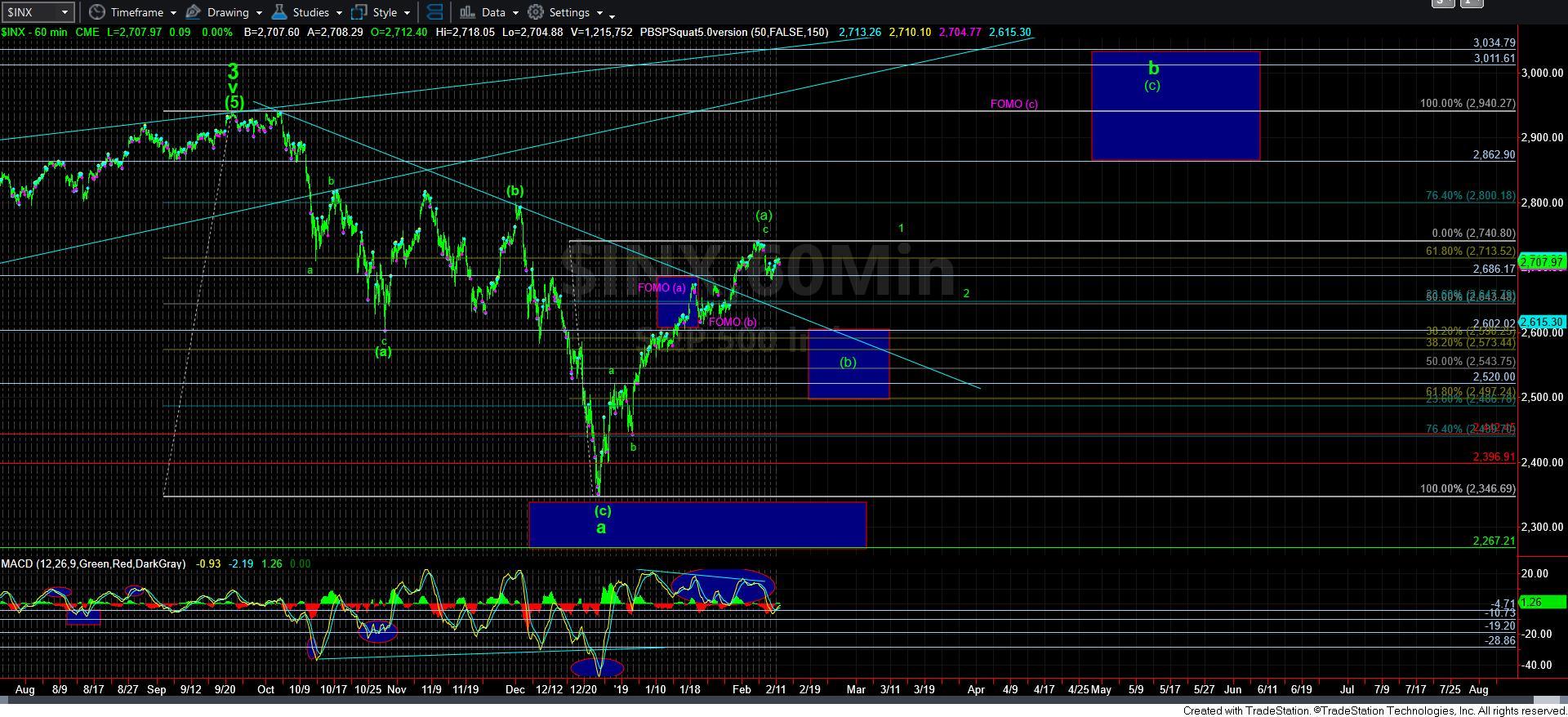 60minSPX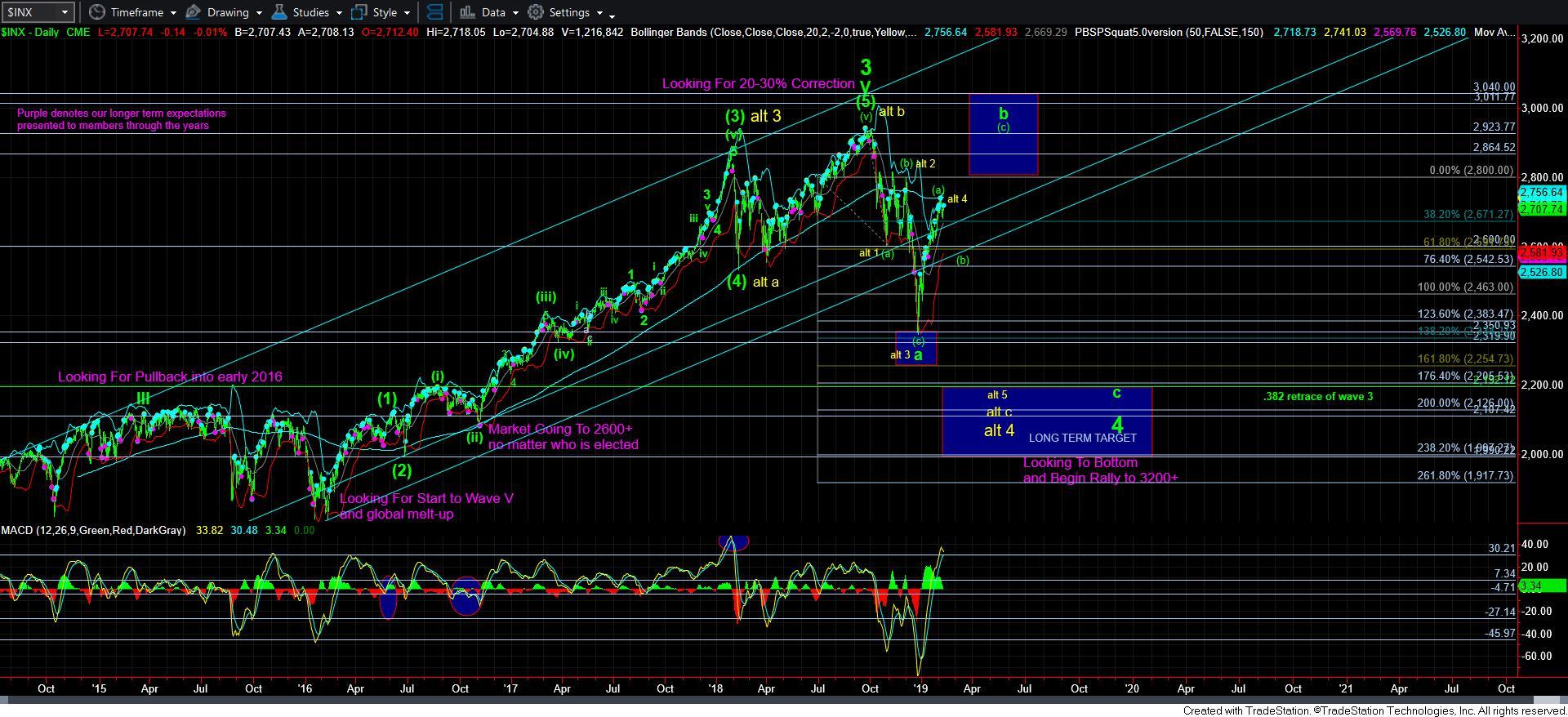 1SPXdaily