Since the market bottomed at support earlier this week, we have now traced out an a-b-c corrective rally structure. That suggests that there is a higher probability that the next market move is going to be down. The question is what will that downside present to us?
My primary count has this a-b-c structure as simply the [a] wave of wave 2. That means I am expecting the next downside reaction to be a [b] wave, followed by a [c] wave rally to complete this wave 2, potentially by early next week.
In a more immediate [c] wave potential, the bottom we struck today would be the bottom to all of the [b] wave, and today's rally represents wave 1 of the [c] wave. While I maintain an expectation for higher before this corrective structure completes, I am not convinced that the upside will be that immediate.
As I write this, the market is testing resistance in the 2859/60SPX region. As long as this region is respected, then I expect a [b] wave pullback to still be seen. However, if we see a strong move through here and follow through over 2865SPX, then we are likely in the [c] wave, with a potential target in the 2900SPX region.
So, for now, I am still looking for this wave 2 to take us more time, and take us higher.
However, if the market were to break down below this week's low before we get up towards our targets overhead for the wave 2, then it would suggest the heart of a 3rd wave down is in progress a bit earlier than I initially expected.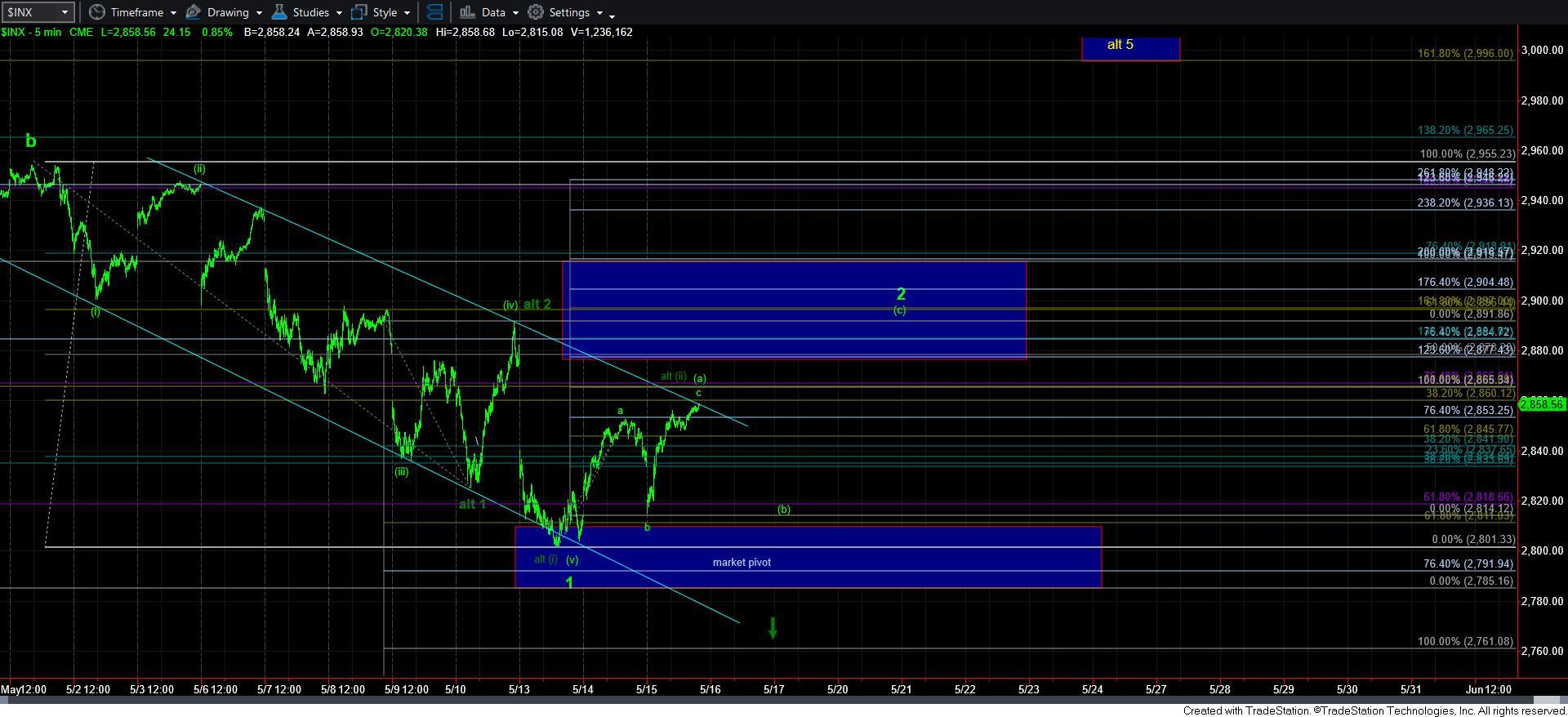 5minSPX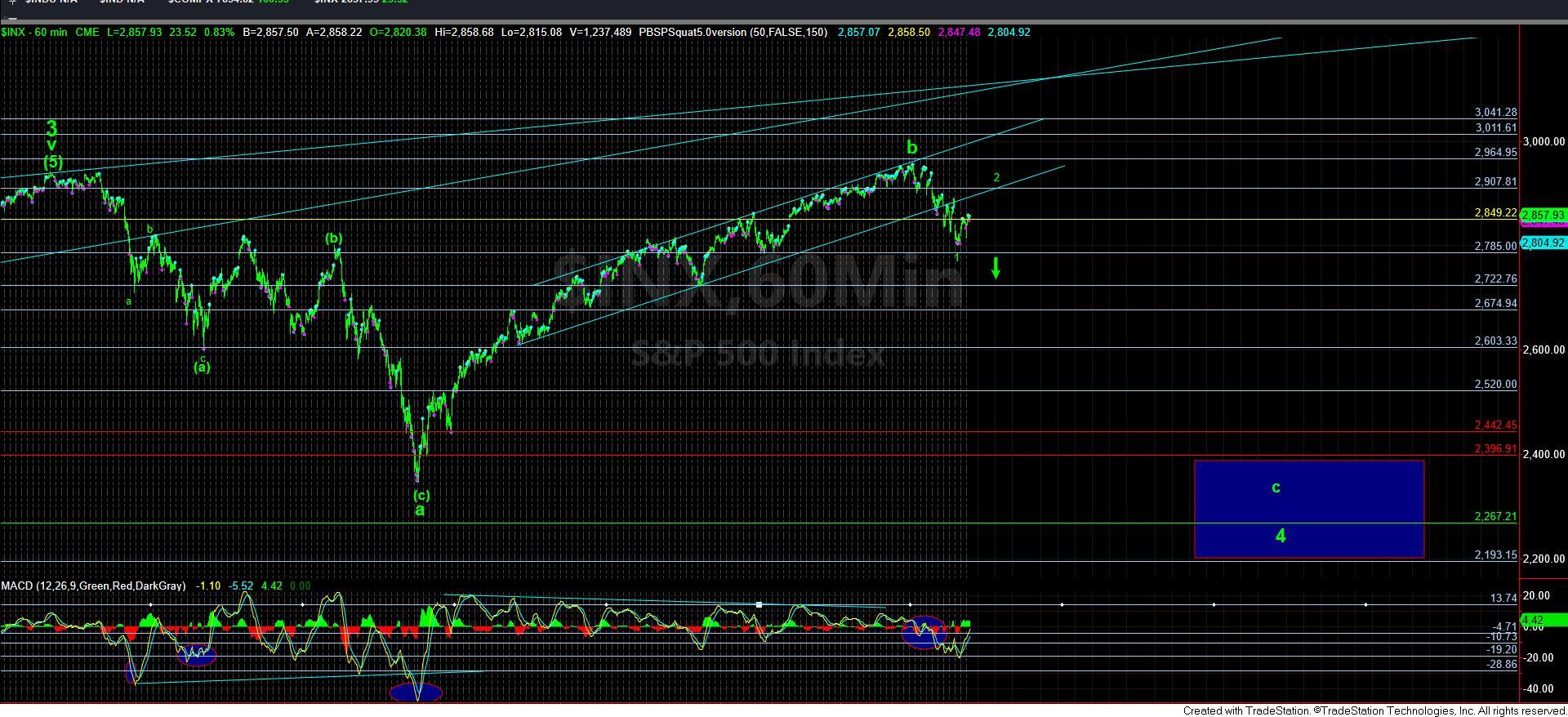 60minSPX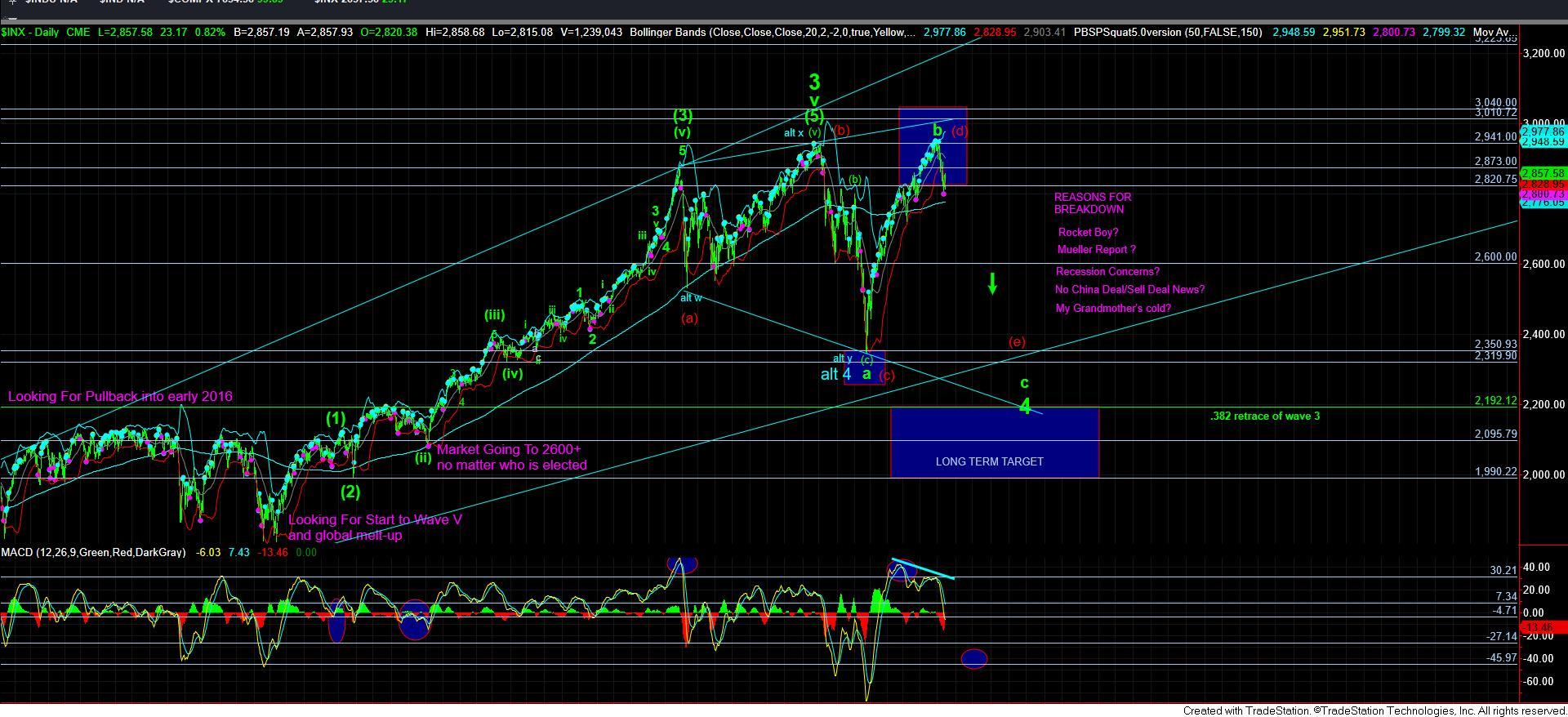 1SPXdaily