I wish I could say that we have a really nice, high probability impulsive wave structure pointing down towards the prior all time highs at 2134SPX just about to trigger tomorrow. I wish I could say it, but I would be lying. The best I can offer you right now is an ending diagonal, which is set up to begin a c-wave down in its wave iii. And, that would be targeting the 2134SPX region.
As you know, I don't view diagonals as high probability patterns to play, other than as they are completing. A completing diagonal is usually a sign that the market is about to reverse strongly in the opposite direction. But, we have a diagonal that SHOULD see downside follow through tomorrow to complete its 3rd wave. And, as long as we remain below yesterday's high, that is going to be my immediate expectation.
The other reason I think this pattern has a better chance to play out is that I really do not have much in the way of a good alternative at this point in time that is even close to the probability of the count being presented. Now, since we are still within a larger corrective pattern, it does not preclude the market from giving us a curve ball, but there is no high probability pattern set up for that curve ball as I write this.
So,. based upon the best the market has to offer right now, it seems it is pointing down in the current set up. And a break out over yesterday's high would potentially invalidate that immediate pattern set up. Yet, the most I would probably play this downside set up for would be as a "lotto," type play with your risk of loss clearly defined and limited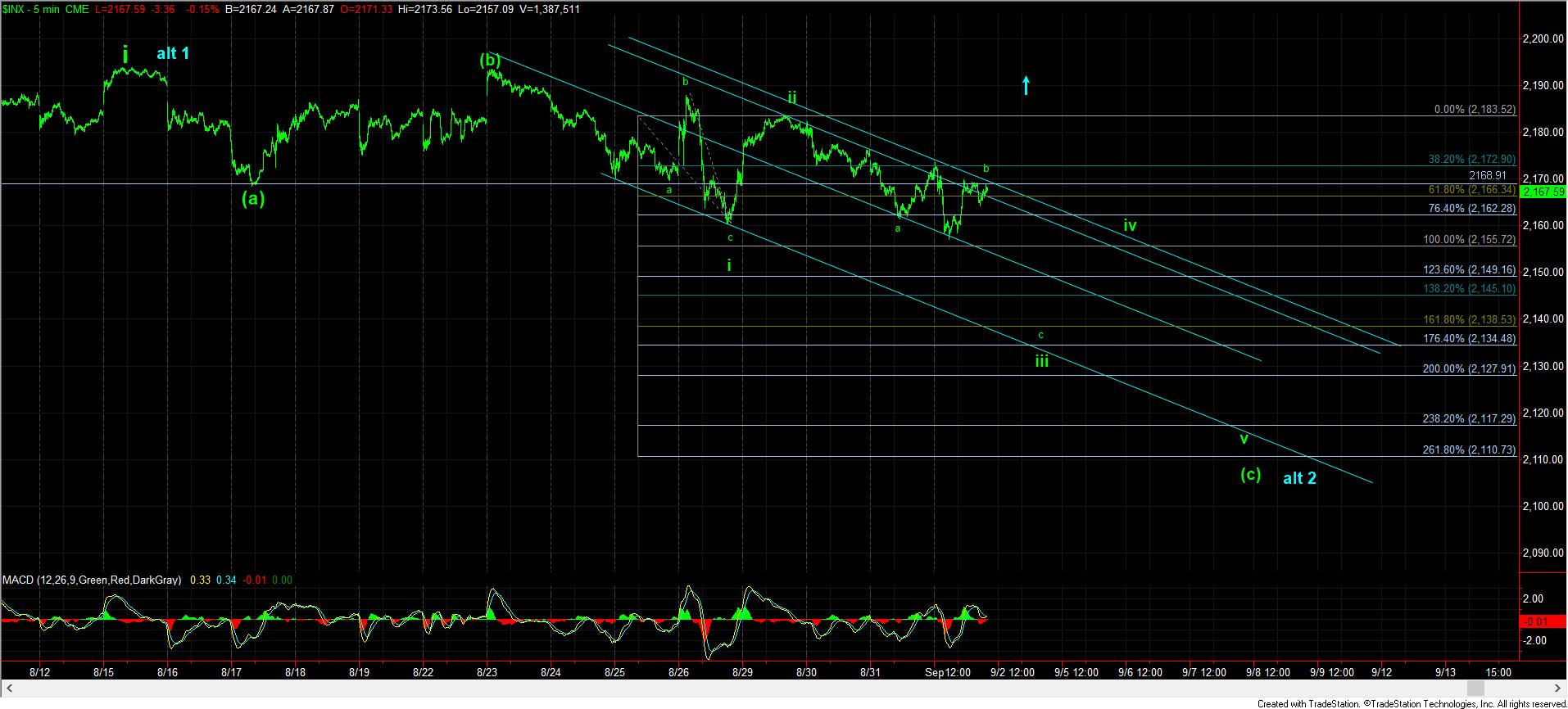 5minSPX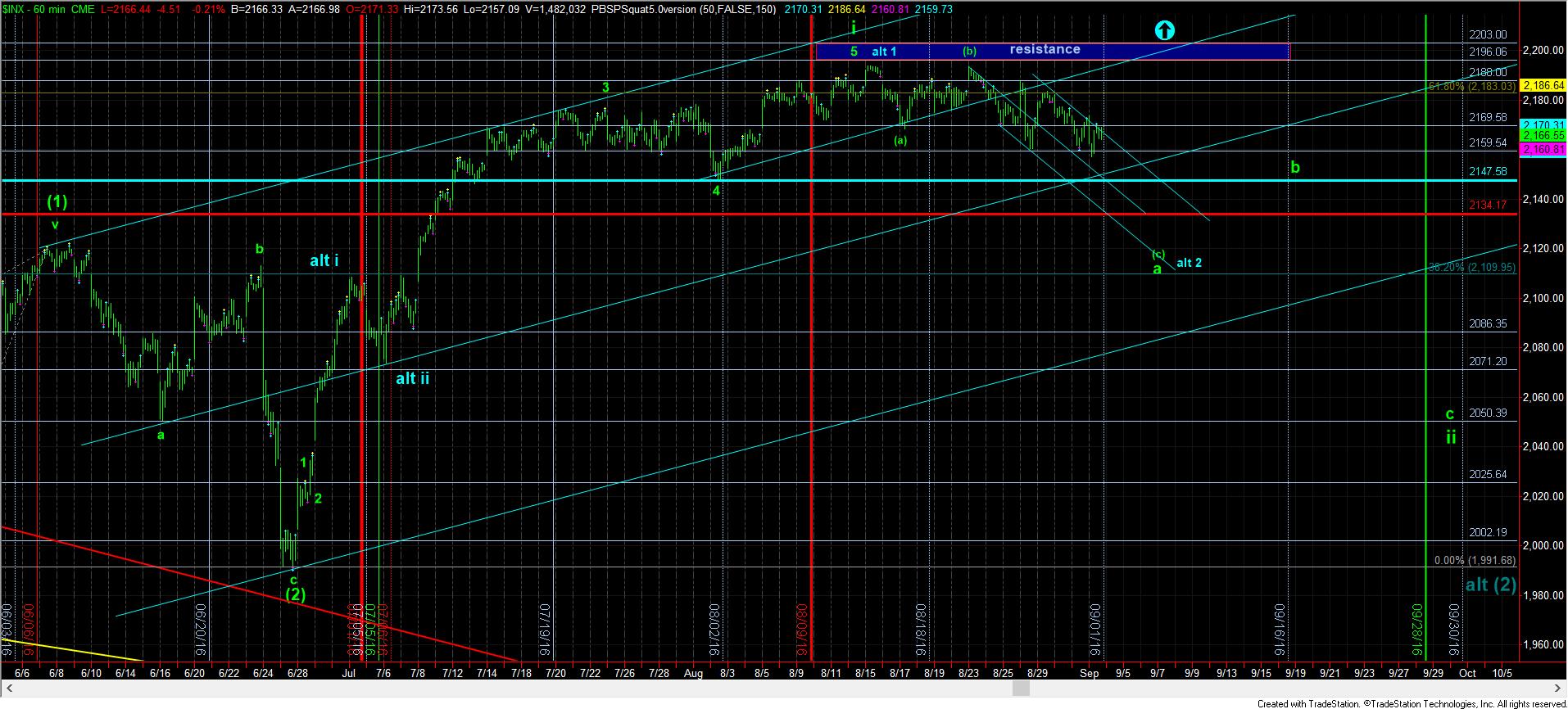 1turnchart