Downside Set Up - Market Analysis for Apr 5th, 2022
Yes, I know I am writing this update early, but I think I need to alert you of a potential downside set up that has developed.
Today, the market spiked just beyond the .618 retracement of the a-wave down, and then provided us what looks like a 5-wave decline.
The question I am trying to work on at this time is whether we have a more aggressive 1-2, i-ii downside set up as shown on the 5-minute ES chart, of if we are getting a bigger 1-2 develop, as shown on the 5-minute SPX chart.
Clearly, if we break down below today's low, that will likely open the trap door pointing us down to the 4460SPX region. But, if we can exceed the 4565ES level, then we invalidate the immediate 1-2, i-ii to the downside, and it suggests the bigger 1-2 is more likely.
To be honest, I think I prefer the bigger 1-2, as it provides a better projection down towards the 4460SPX region, and relies less on major extensions in wave 3 to get us there. But, again, a break down below the intra-day low will open that door under either scenario.
In the meantime, I also want to note the alternative count. If we are able to exceed today's high, then I am going to consider a triangle for wave iv, as outlined on the 5-minute ES chart. And, take note that this triangle could take us another week until it completes.
For now, as long as we remain below today's high then pressure remains down in the primary green count. Moreover, should we break down below today's intra-day low, then I think we are pointing towards the 4460SPX region for wave iv.
Lastly, I want to note that this is a downside "setup." That is not the same as a guarantee that we will be dropping. Keep in mind that my interpretation of the market action is that we are in a bull market. Therefore, surprises can come to the upside. So, please consider that in your perspective. That being said, I will reiterate that as long as we remain below today's high, I am looking down for wave iv.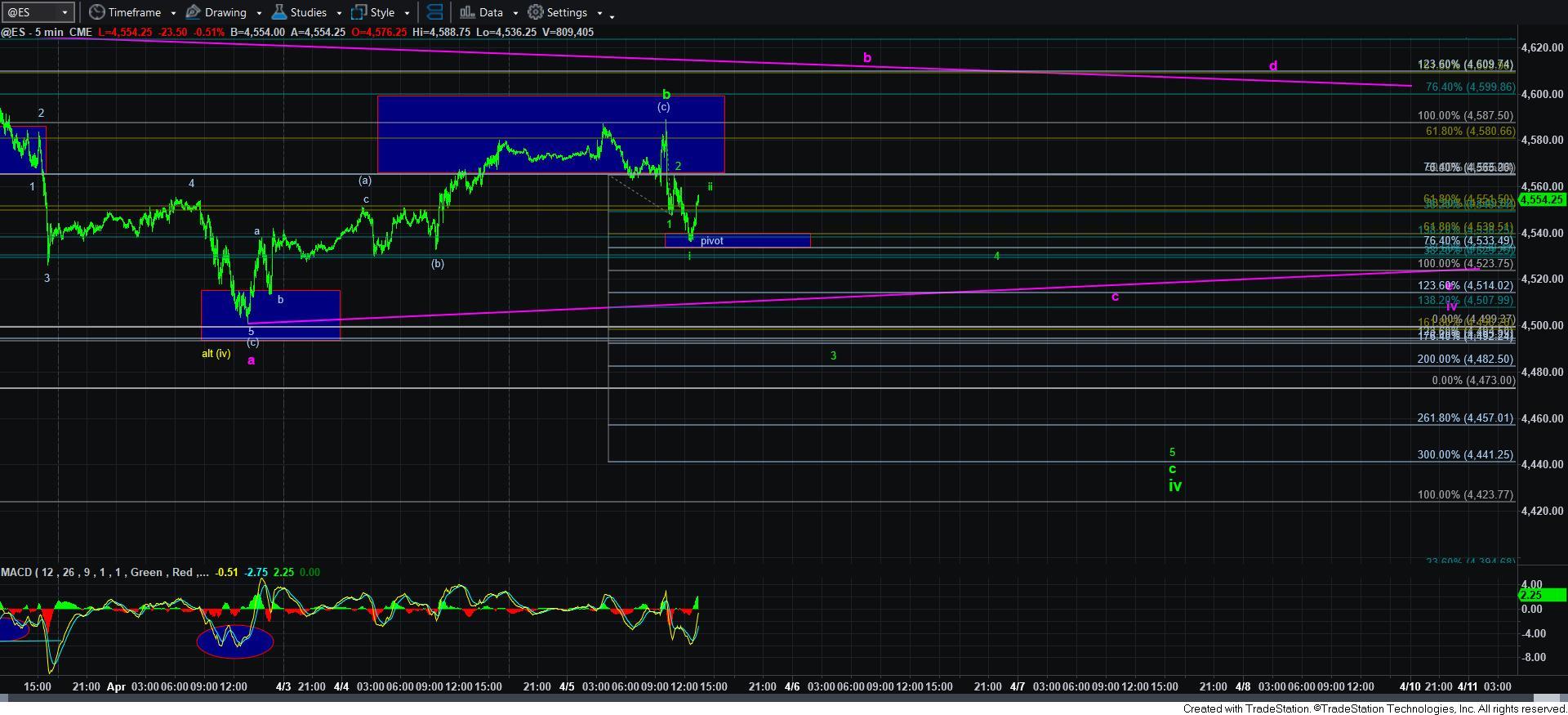 5minES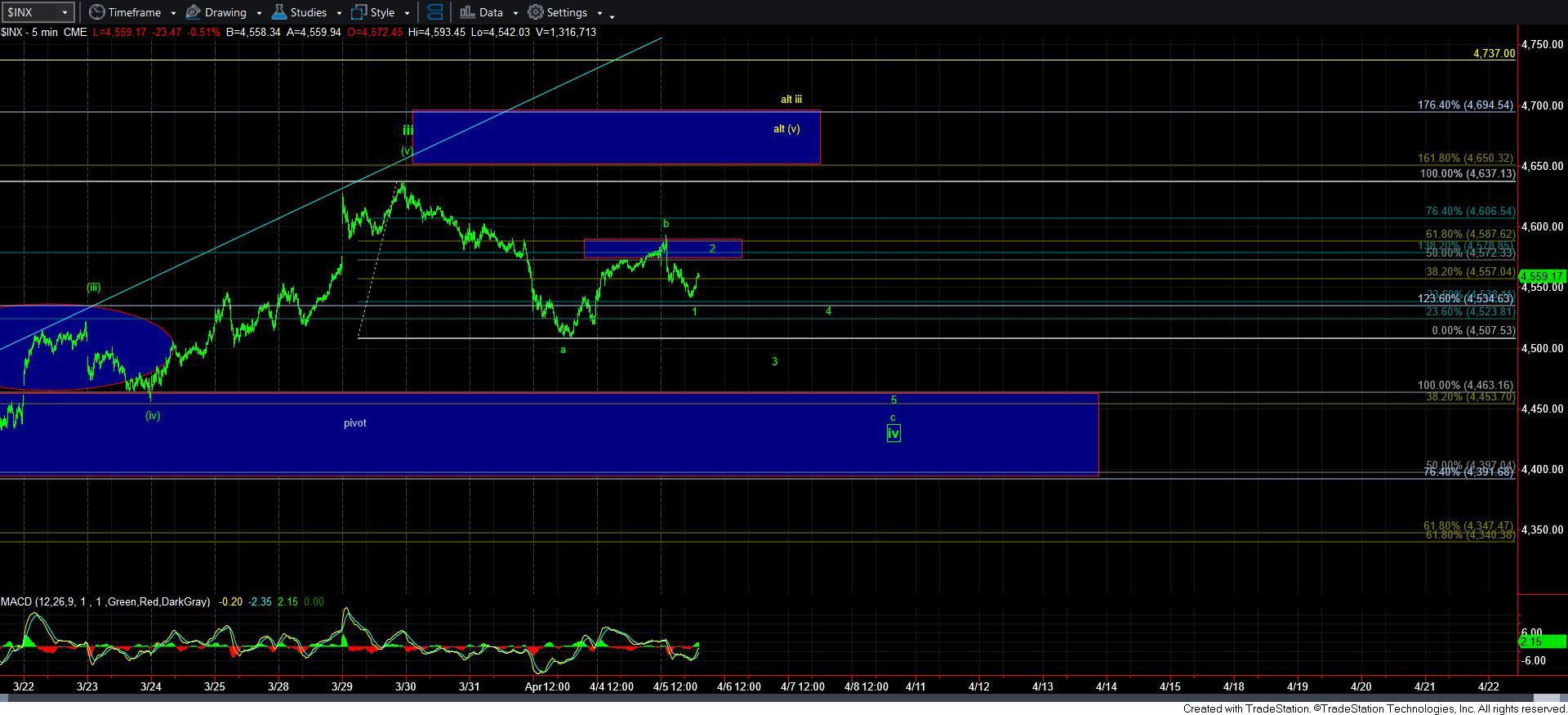 5minSPX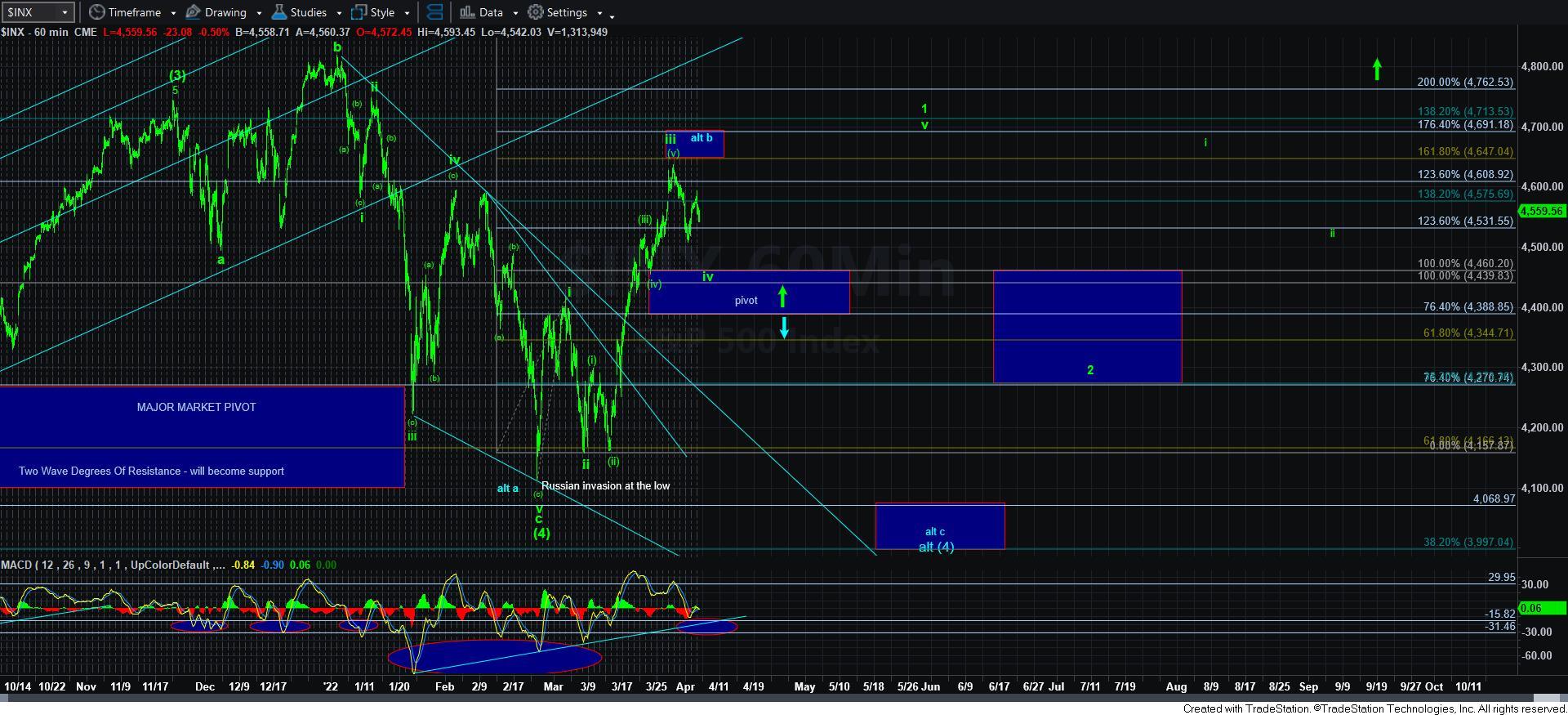 60minSPX