Downside Set Up - Market Analysis for Apr 25th, 2016
It is not often that we have seen downside set ups in the market of late. But, we have one at this time. While it relies on an expanded b-wave scenario, I cannot say this is the most reliable of structures we have seen, but it is a reasonable one nonetheless.
As we came into this week, our preference was for the market to provide us with a wave iv pullback back down to at least the 2040SPX region. At this point, I still maintain that expectation. And, if we see a strong follow through to the downside tomorrow, it is likely that wave iv will complete this week, and we can still get that wave v to our upper target box in early to mid-May.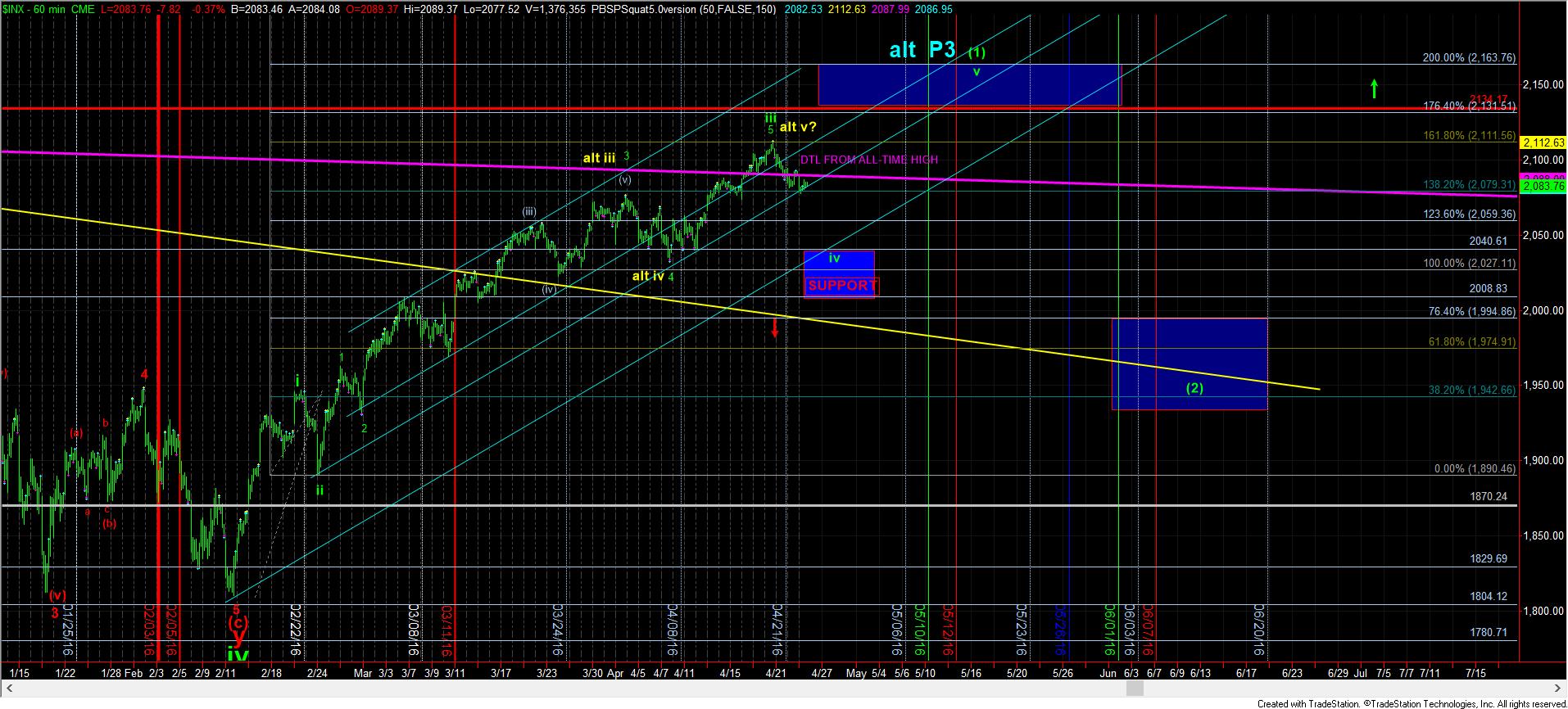 1turnchart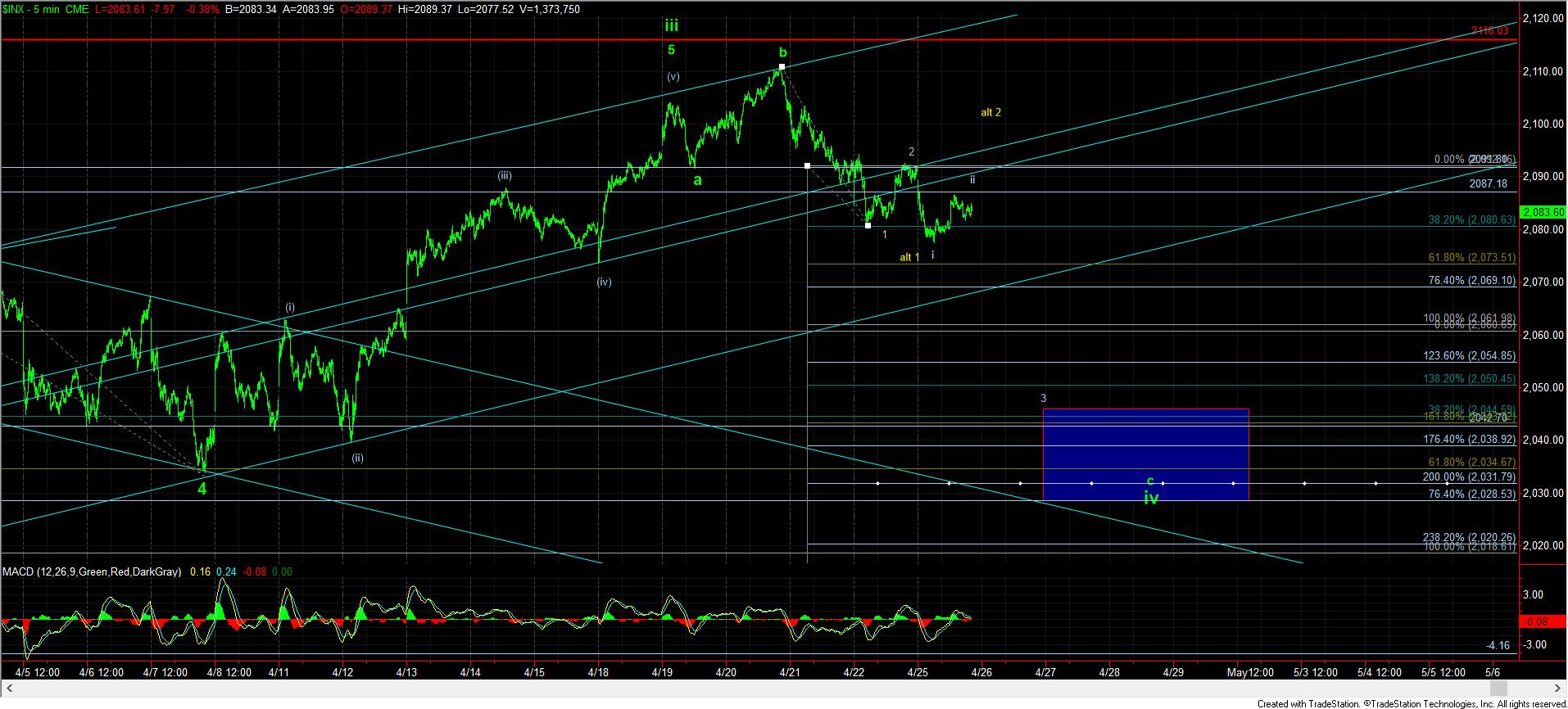 5minSPX