Downside Pullback - Market Analysis for Aug 31st, 2015
Without a gap up today, the market made it more likely that we are seeing the (b) wave pullback this week. As you can see from the 3 minute chart I put out earlier today, the market was unable to move through resistance, and as long as it remains below that resistance, we should be heading lower to complete the a-wave of the red (b) wave.
But, I am going to warn anyone who is attempting to trade this, PLEASE do not trade this with heavy positions. We are likely dealing with corrective moves, and they are the most variable of all Elliott Waves. That being the case, this can take many twists and turns that we are unable to foresee at this time, as this does not act as impulsive waves do.
So, for now, as long as we remain below resistance noted on the 3 minute chart, I am looking down, as I represent on the 60 minute chart.
But if the market can take out resistance, and move through the high from Friday, then we may have to consider alternative structures. Yet, the most bullish of the structures seems much less likely at this point in time.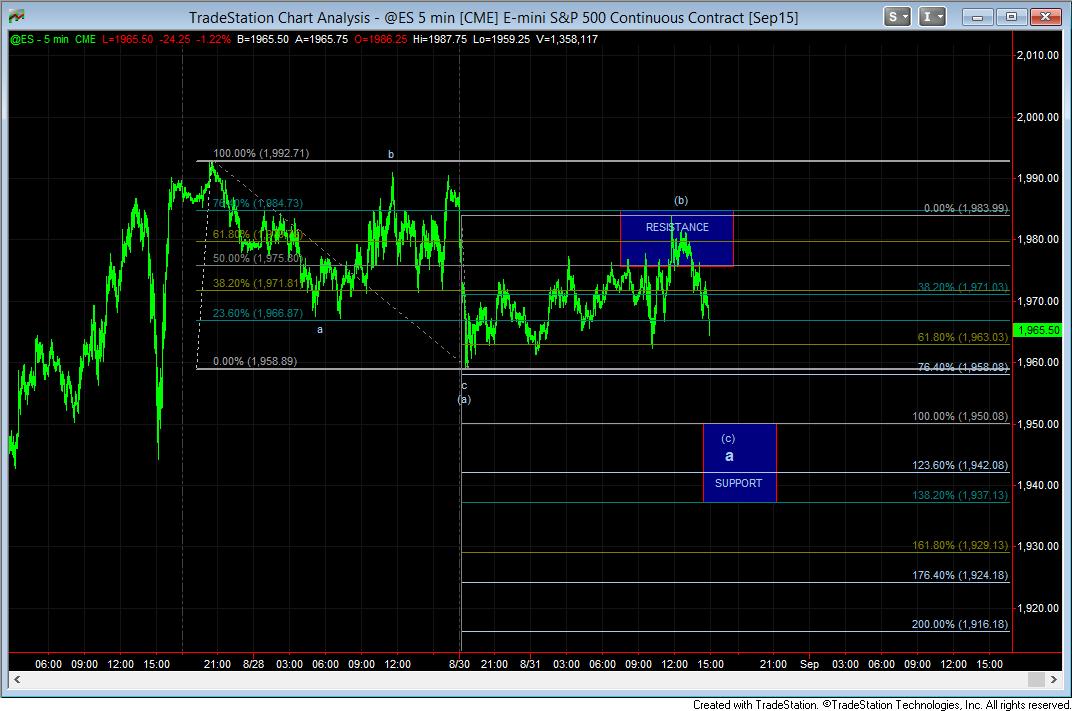 3minES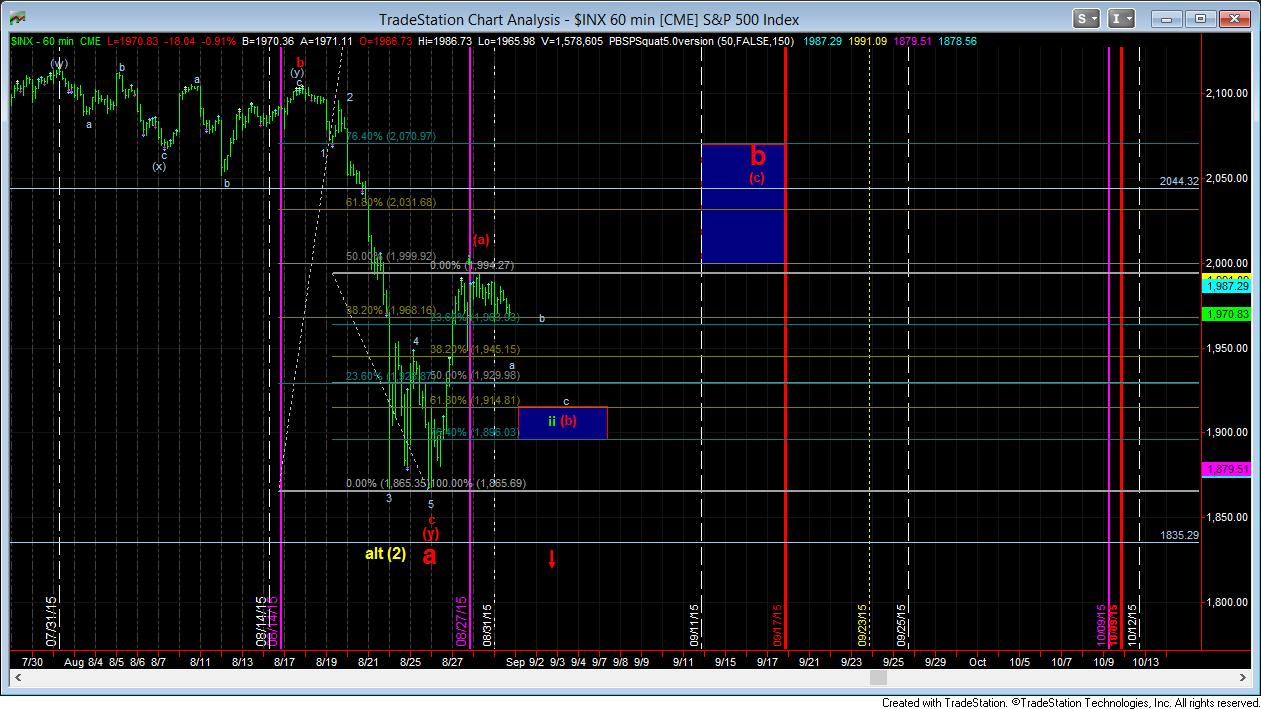 1turnchart