Don't You Just Love 4th Waves!?
With the inability to strongly rally today, the market has left several options on the table. And, yes, this is quite typical of 4th waves, and especially b-waves within 4th waves.
In the bigger picture, as I noted over the weekend, as long as we hold 2330SPX, I would like to see a rally take hold to take us towards 2400SPX in the green b-wave. While a break down below 2330SPX is not dispositive of us already being in the c-wave of wave (iv), it does make it much more likely.
Unfortunately, I do not have a solid structure to which I can point that will provide clarity in the very short term. Today alone, we had 5 waves down, followed by 5 waves back up. So, there are too many micro-possibilities I am seeing especially since the market is not providing us with a clear set up in any of the potentials. Again, this is quite common of b-waves within larger corrective structures. But, understanding that will also keep you out of trouble, since you know not to trade this region aggressively, at least not until the market provides a clear set up.
In fact, this action has become so choppy on both sides of the market, we even have the potential for a (b) wave triangle to play out, as noted in the purple count.
So, as I am writing this update, I have to honestly note that I am unsure how this micro-structure will resolve. While I still believe we are in a 4th wave, exactly where we reside within this (b) wave of the b-wave of this 4th wave is not something upon which I can opine with confidence. Rather, it is simply time to have a bit more patience as the market will likely tip its hand within the next few days as to how this region will resolve.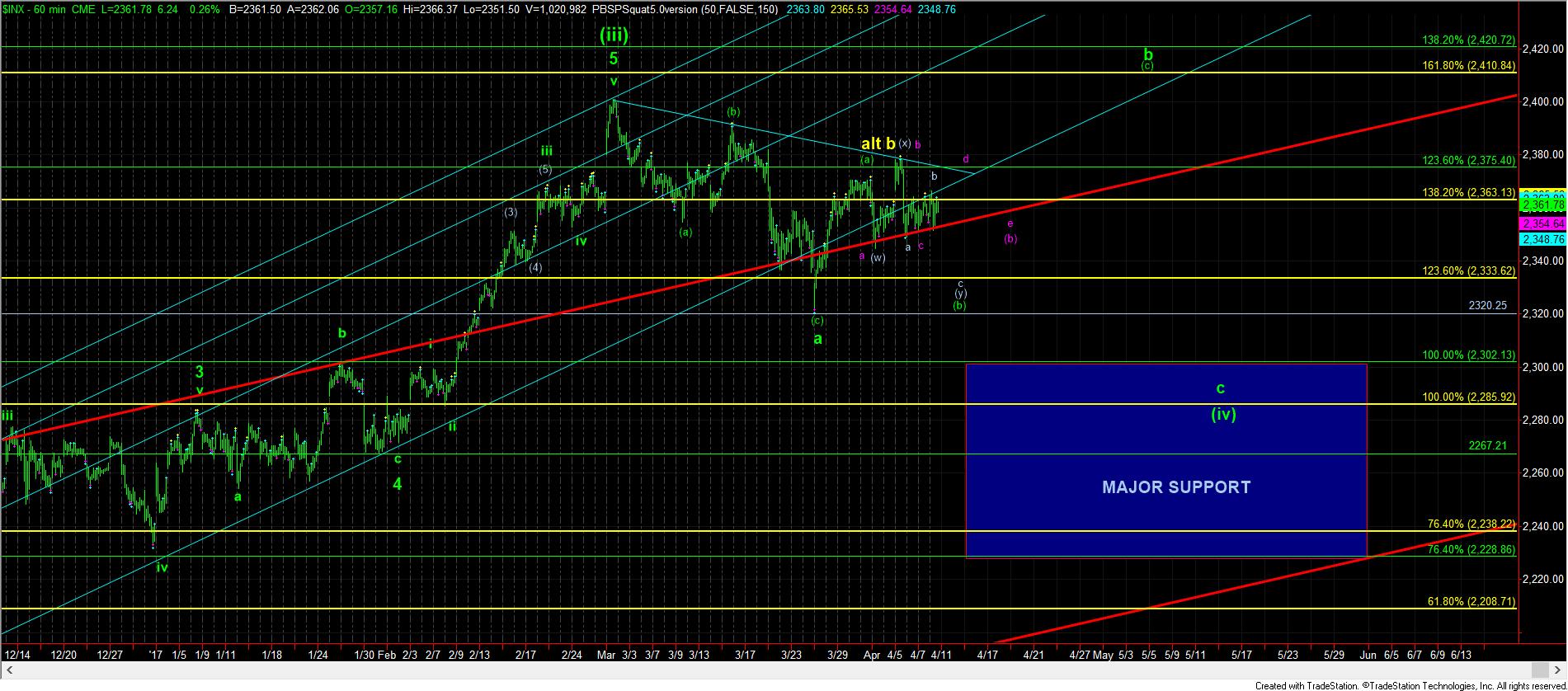 1turnchart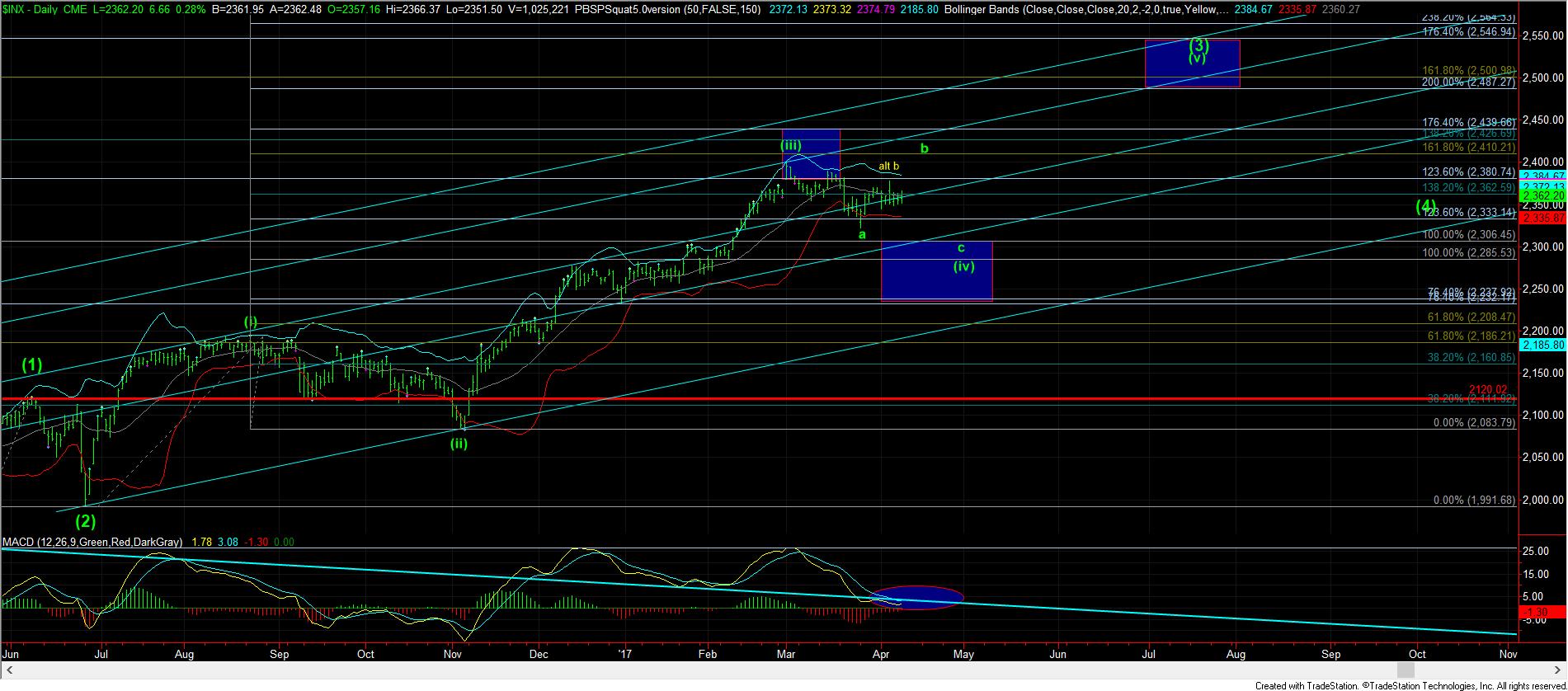 1SPXDaily