Do We Have Enough To Get Higher?
With the market bouncing off yesterday's low, it has a structure within the futures to potentially make a marginally higher high. But, the move thus far has been less than enthusiastic.
Moreover, the manner in which the overall market structure is presenting at this time, I am starting to get a bit more concerned about a potential 1-2 to the downside.
While I do not use the futures often, I have to fall back upon them as they have the structure in place which is pointing to a marginally higher high. The parameters for this potential suggest that it must break out to 2939, and then must hold over 2930SPX on all pullbacks thereafter. And, should we break back down below yesterday's low, that can open the door for the market to begin a larger decline.
While I am still quite concerned about this potential 1-2 downside set up, I cannot make it my primary until the market breaks down below yesterday's low. But, I have to at least note the higher risks I am now seeing with the potential bearish sets ups in place at this time.
So, in summary, yesterday's low is quite important. If the market is not able to generate escape velocity to take us to at least 2939ES, and then hold 2930ES, we may be tracing out a corrective rally structure, which would indicate that we may have already topped. Yet, if we break down below yesterday's low, then I will view the probabilities as heavily shifting towards us having topped with a break down below 2890SPX adding to those probabilities.
For now, I am going to continue looking up VERY cautiously.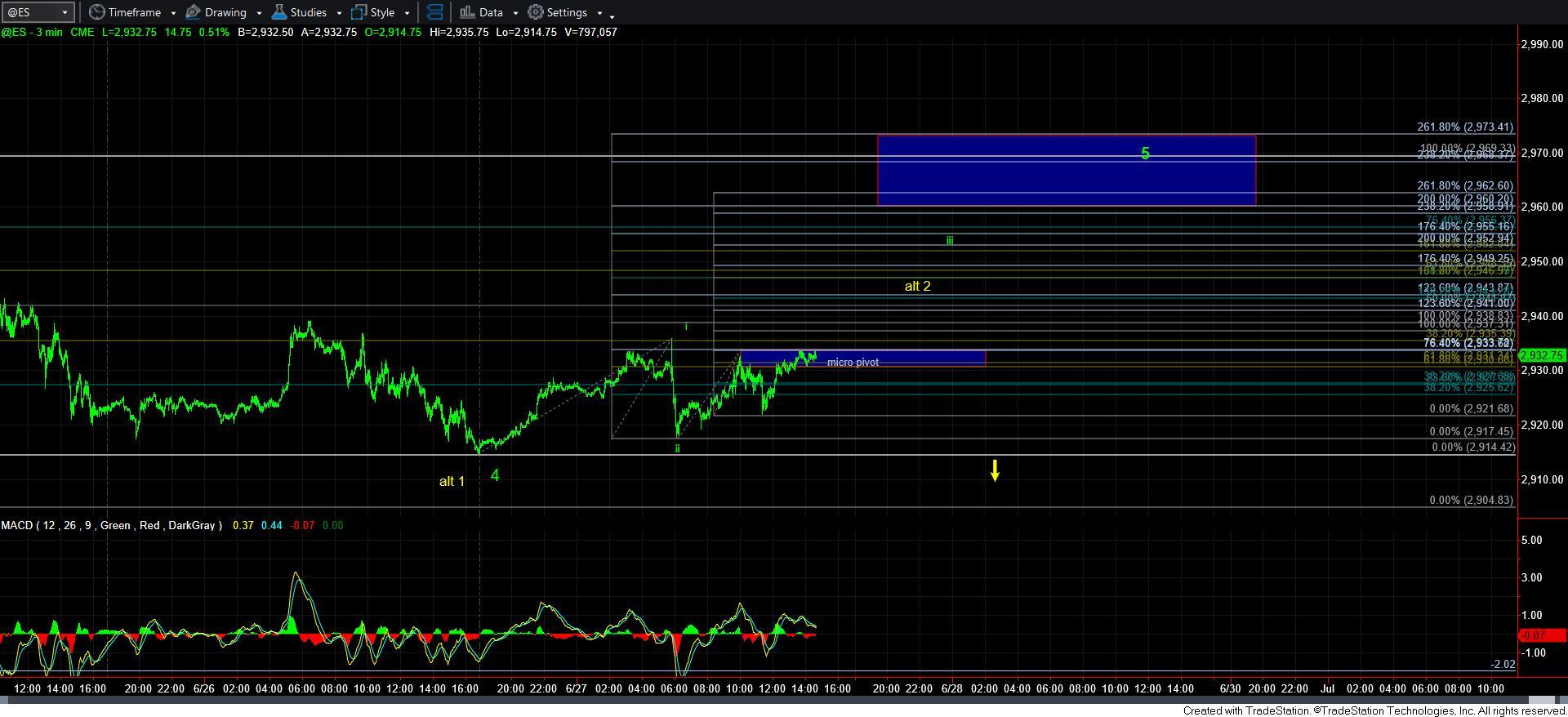 3minES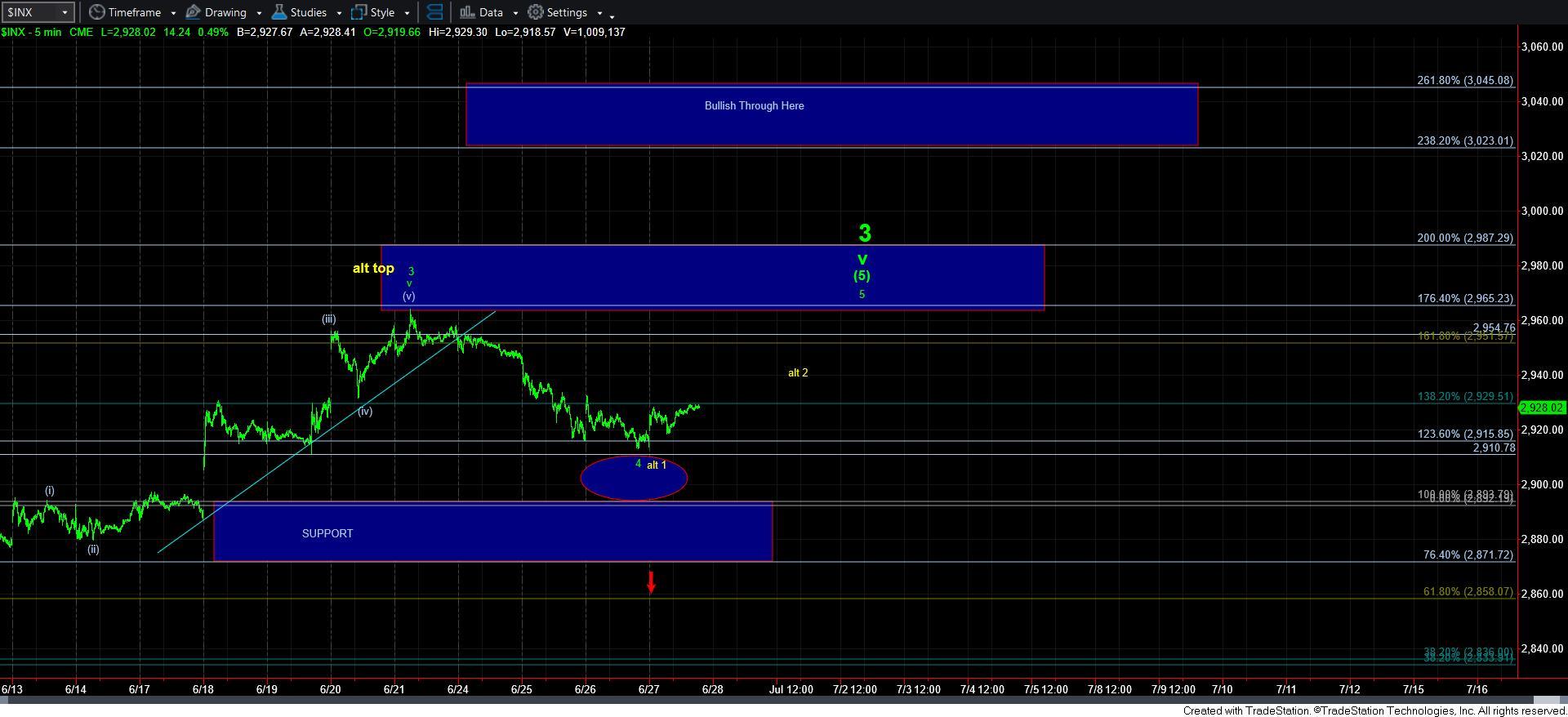 5minSPX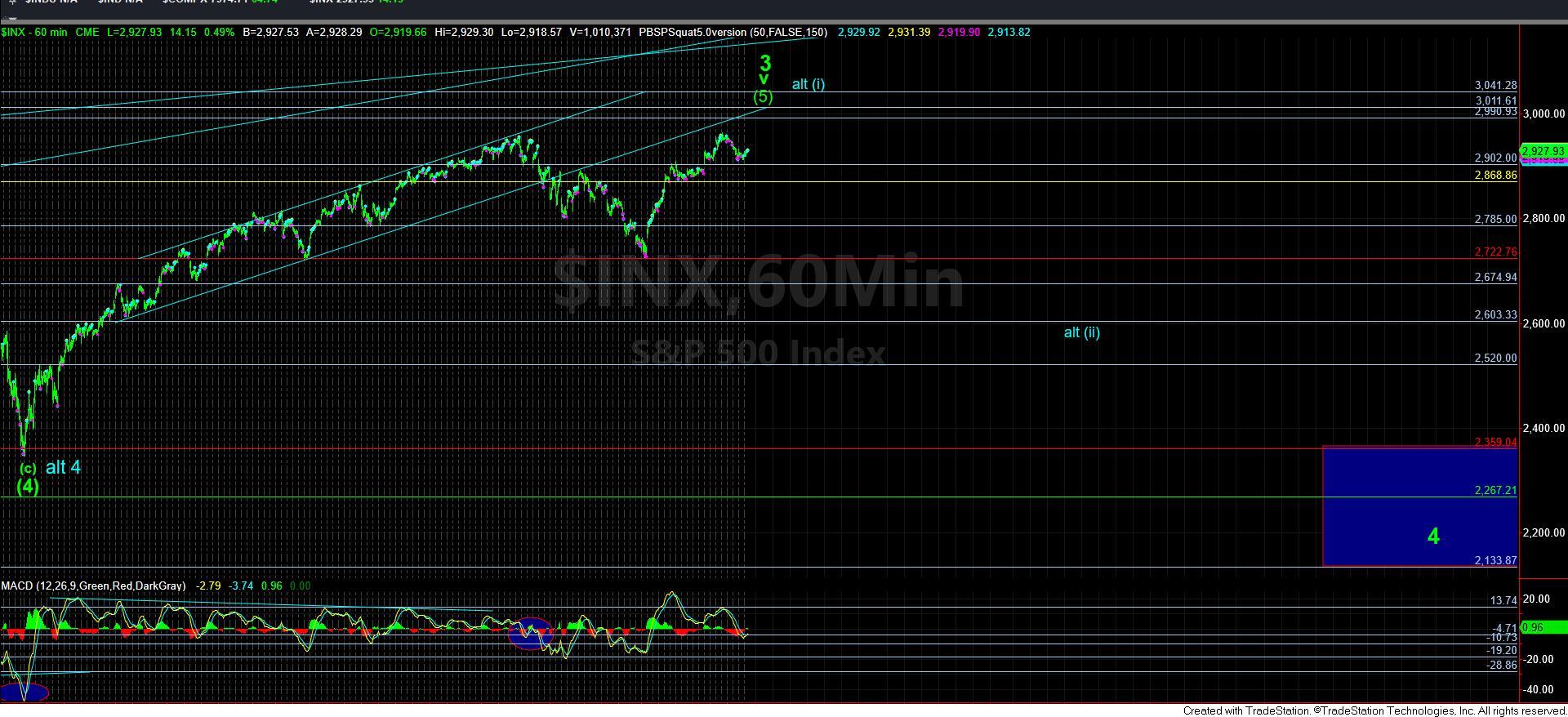 60minSPX