Well, our primary count was expecting a bottom to an a-wave within this time frame. While the market has not made it clear it has bottomed, the door is still open for at least another test of the lows seen this week in a 5th wave down.
Today, we have been tracking a 5 wave move off the lows, as we noted the expectation for this rally to continue into today from last night's update. The .382 retracement of the 3rd wave up resides at the 1947SPX level. Should that level break, it suggests that this rally has been corrective, and that at least a re-test of the prior lows will be seen within the next day or two.
But, alternatively, it is "possible" that the market has completed its correction. On Monday we struck the .236 retracement of the wave 3 off the 2009 lows, and that is the minimum target we would expect for a 4th wave of this degree. While the correction does seem a bit shorter than one would expect, as I ideally would still like to see it take us into October, I am going to be open to the potential that the market has bottomed in one way:
First, the market must not break below 1947SPX and provide us with a 5th wave move higher. Then I would need to see a corrective pullback in a wave ii into early next week. And, then, should the market take out the high of wave I, then I would consider going long, and we will identity the stop at that point in time, based upon how wave ii takes shape.
For now, I am in a wait and see mode until tomorrow, as the market will likely provide us with a strong indication by tomorrow. But, recognize that simply because we see 5 waves up does not make it a definitive bottom being in place in the market. We are going to have to be cautious in the manner we trade this region.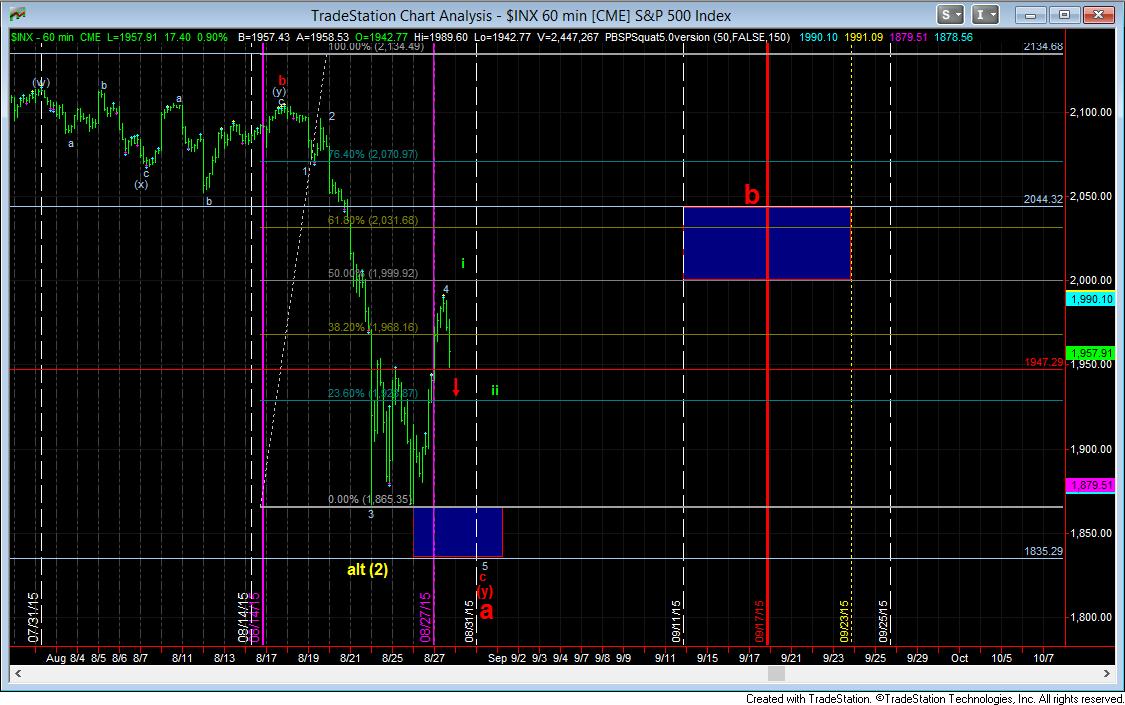 1turnchart