Last night, I outlined a set up in the SPX which was pointing us down to the 2265-2350 region. Today, the market followed through to the downside and struck a low of 2280SPX. And, based upon the futures action thus far, we may have finally completed our wave [3] of the c-wave.
Now, to be brutally honest, the structure would look best with one more lower low, but I am not going to argue with the market if it continues higher into tomorrow. And, should we continue higher into tomorrow, then we are likely in wave [4].
However, this now brings me to a discussion of the IWM. The IWM has extended much more than the SPX. In fact, it has approached the 2.382 extension of waves [1] and [2], which is well beyond the 1.618 extension struck by the SPX. Moreover, I can even count the IWM as a completed 5-wave structure – which would also look best with one more lower low to completion into tomorrow.
But, we have now pushed the c-wave in the IWM as deep as I really want to see it. It is quite often that a 4th wave will strike the level of the 4th wave of one lesser degree. That means the 4th wave of the prior 3rd wave. In the case of the IWM, that level is the 94/95 region. And, we are almost there. Therefore, I really do not have much more room for downside in the IWM in the ideal sense.
This leaves the final decision for tomorrow and Friday regarding whether wave [3] has completed. If the next pullback in the market is clearly corrective, and we do not make a lower low, then it makes it quite clear that the wave [3] has completed. And, depending upon the structure of the next rally, I may even consider more strongly that the IWM may have actually bottomed.
But, as it stands today, my expectation remains for a wave [4] bounce to take us into next week, and maybe even longer. While we are seeing the types of divergences we need to see on the 60-minute charts for the completion of the wave [3], we will need to see those divergences develop on the daily chart to provide an appropriate positive divergence for the 5th wave lower, and that will clearly not happen overnight.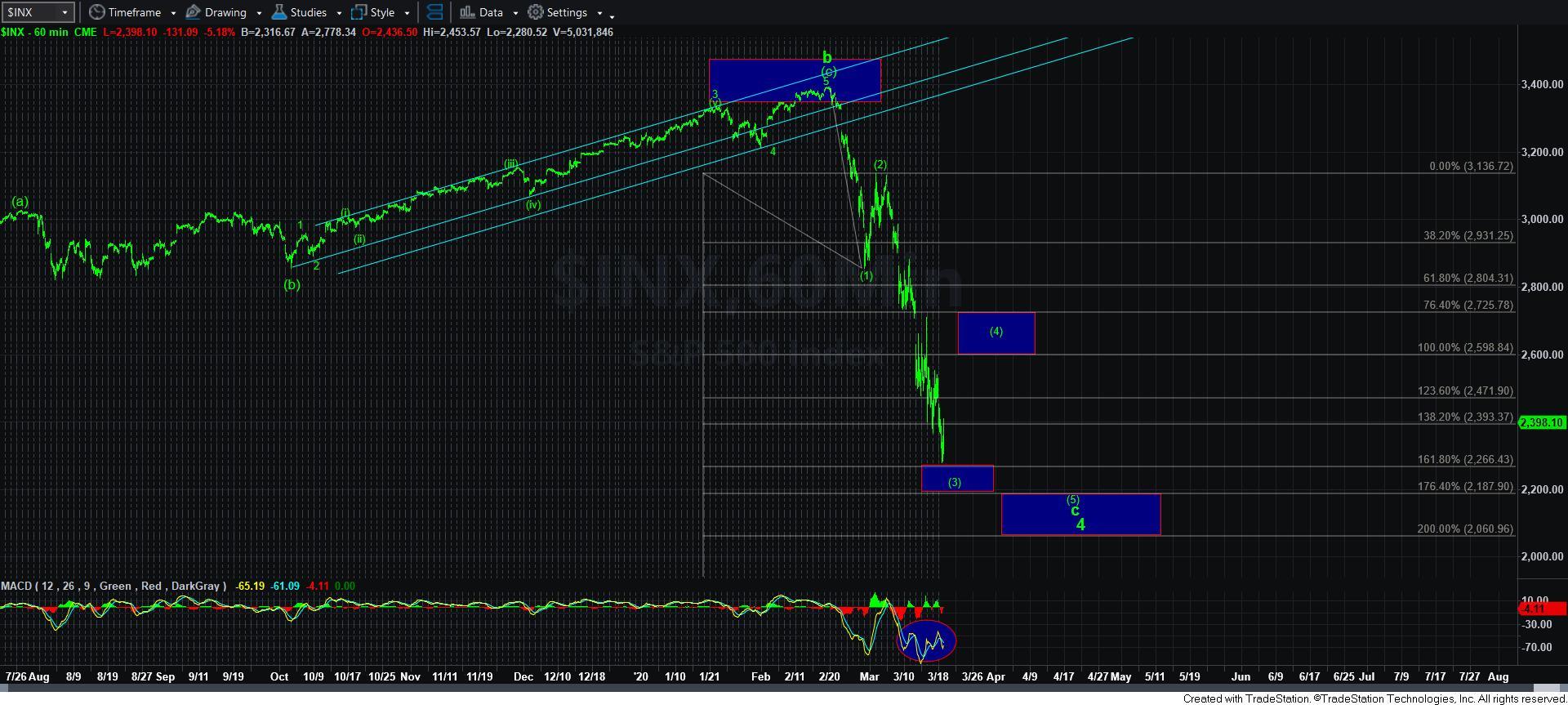 60minSPX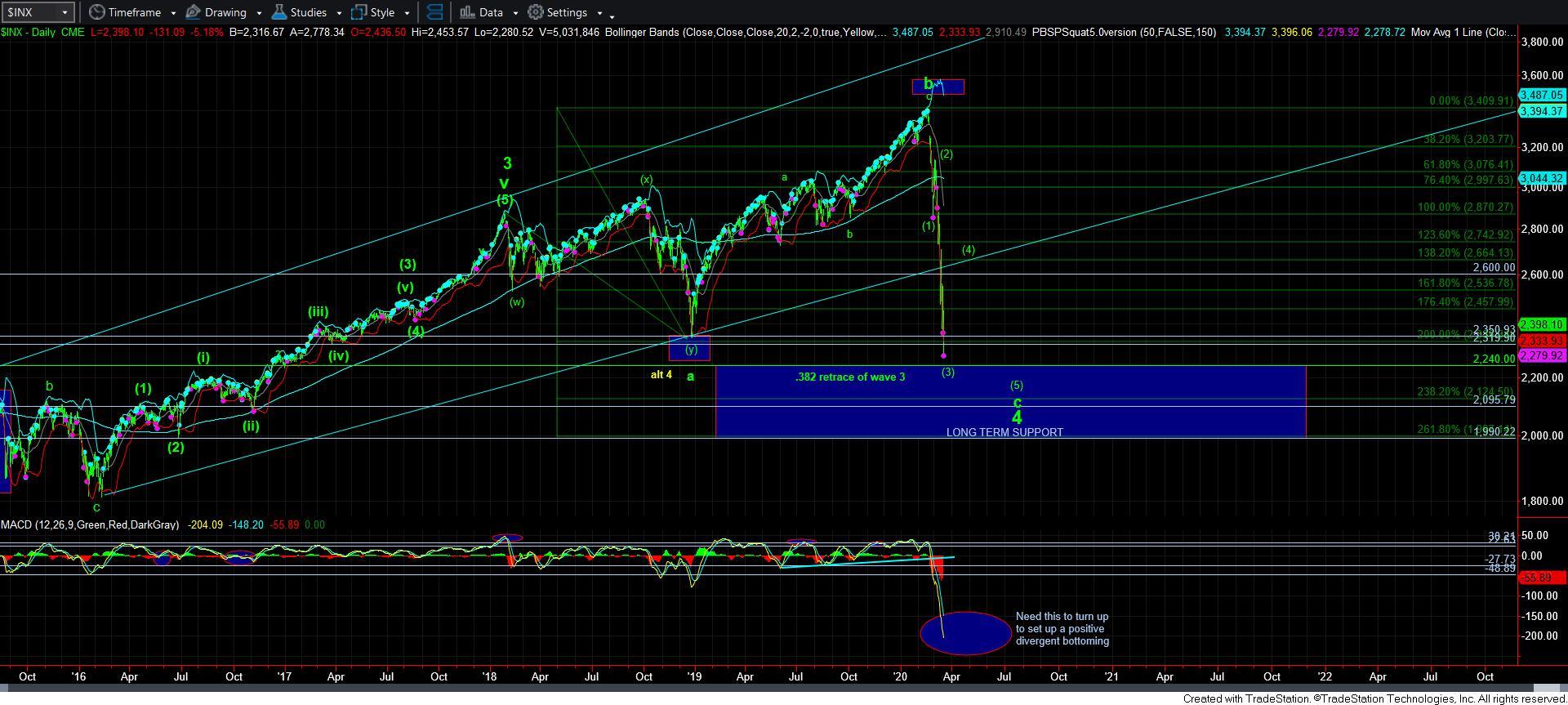 1SPXdaily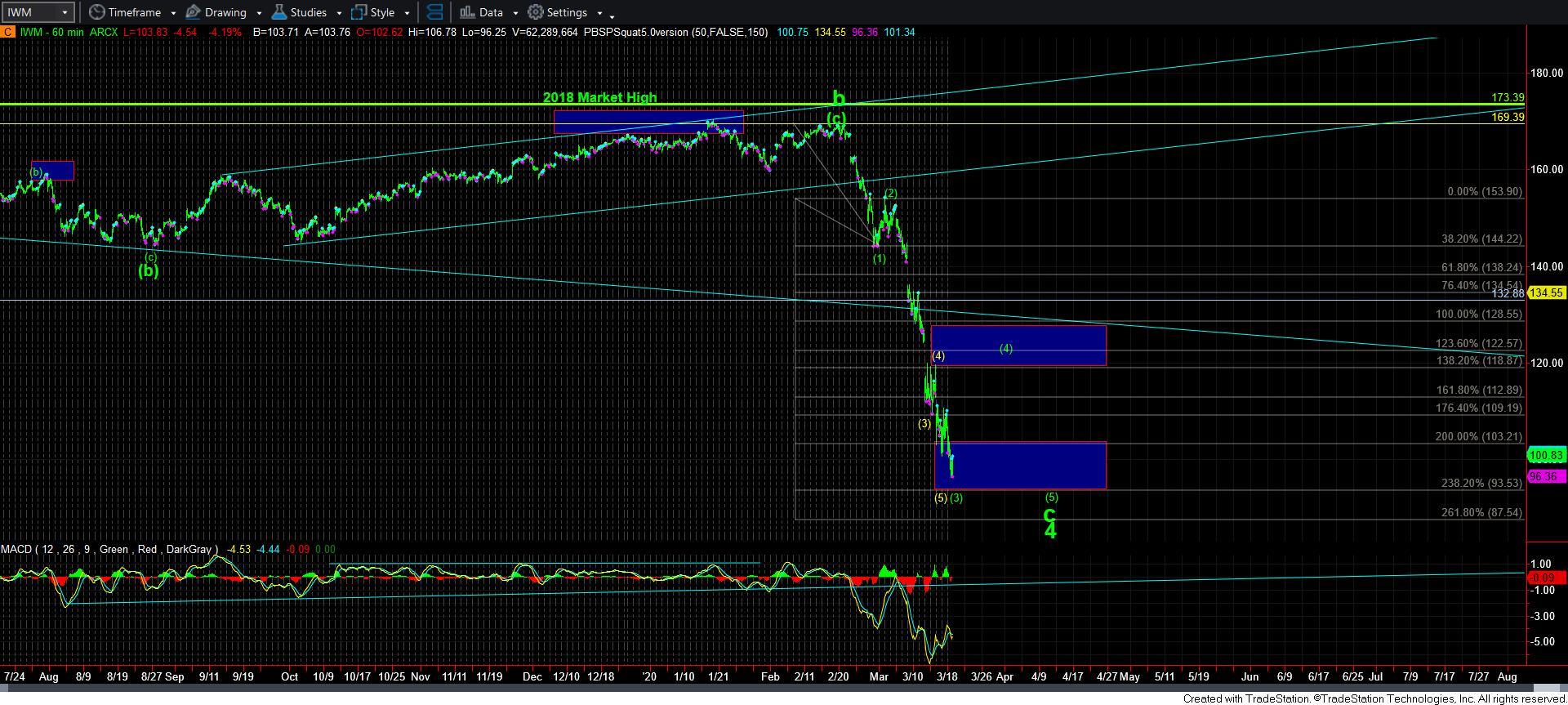 60minIWM