The market came back quite amazingly yesterday after that strong drop. And, as I write this, we are finally striking the 3063SPX target for wave [3]. So, of course, the question is if we will turn down from this region?
The structure developed with yesterday's pullback and rally has certainly opened the door to a direct move to the 3200SPX region, as presented by the green alternative in the SPX (which was the yellow count yesterday). As you can see, I have added an alt 1-2 in green to the 5-minute SPX chart which would take us more directly towards the 3200SPX region. However, this 3065-80SPX region is standing in our way.
So, now that we have finally struck the ideal target for wave [3] in blue, I am not going to give the market much more room in this structure to prove to us that a larger wave [4] pullback will be seen over the coming weeks. If we break out through the top of the resistance boxes noted on the 5-minute charts, then it would strongly suggest that we are heading to the 3200 region sooner rather than later, and the market is trying to complete a leading diagonal off the March lows.
However, if we turn down strongly below 3028ES, we have an initial indication that wave [3] has potentially topped, with it being more likely if we follow through below yesterday's low. And, I don't think the market is going to take too much longer in providing us with an answer.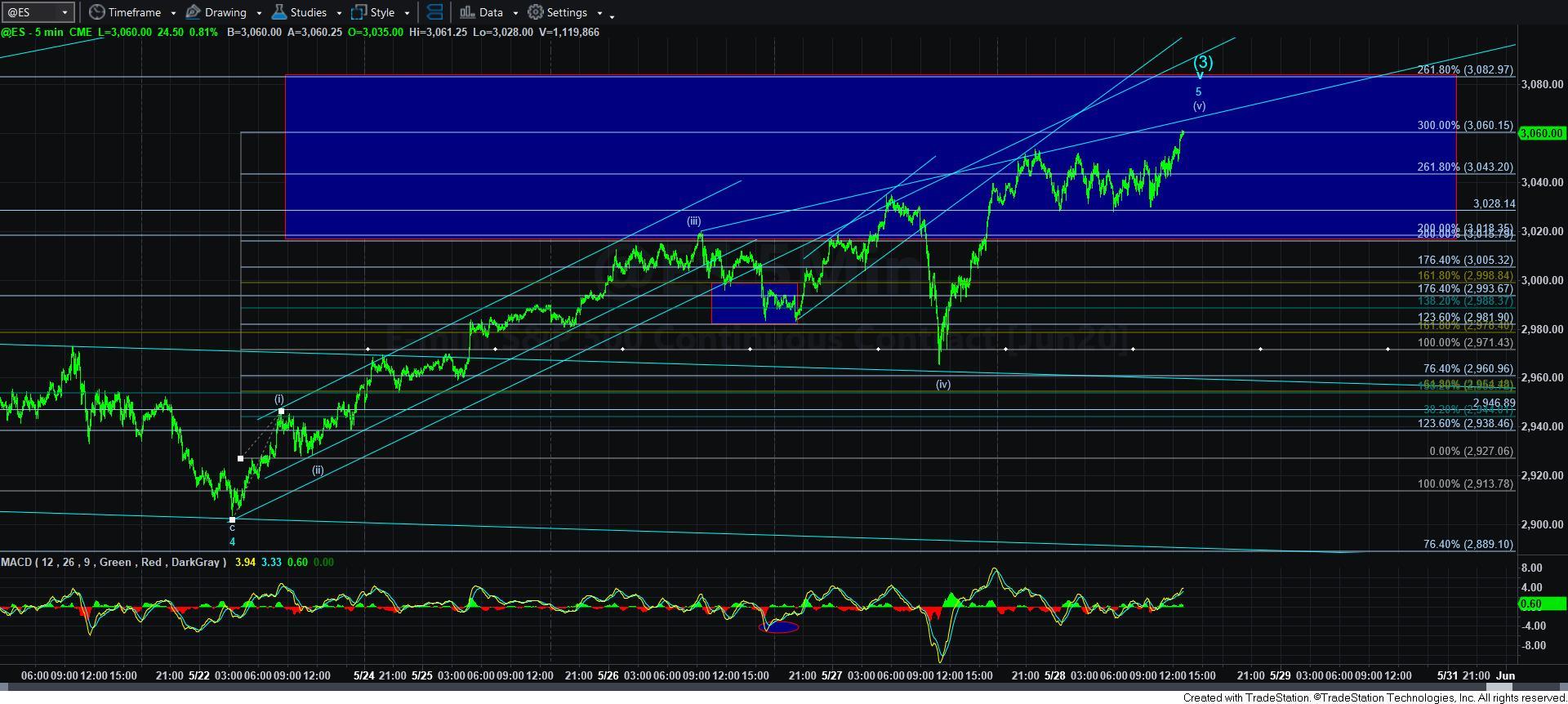 5minES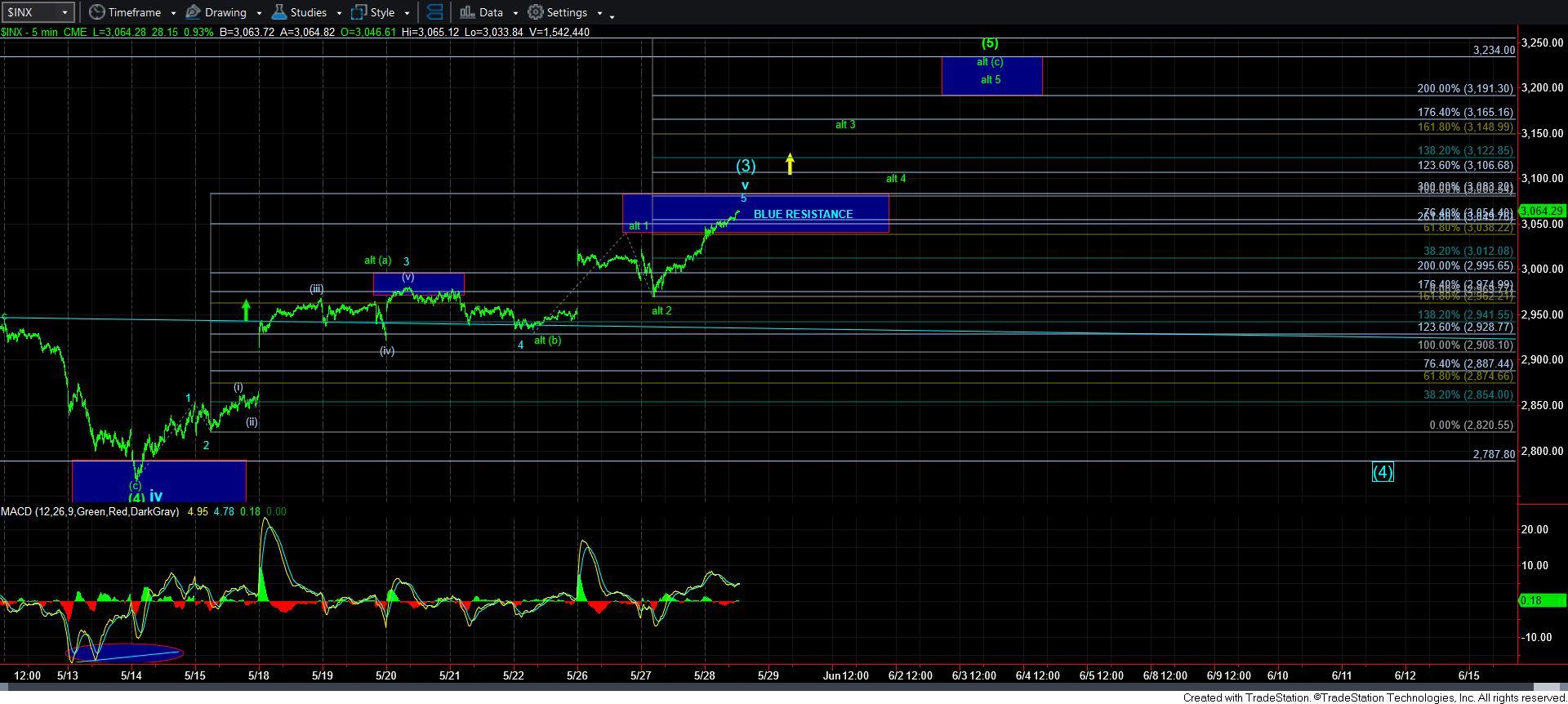 5minMicro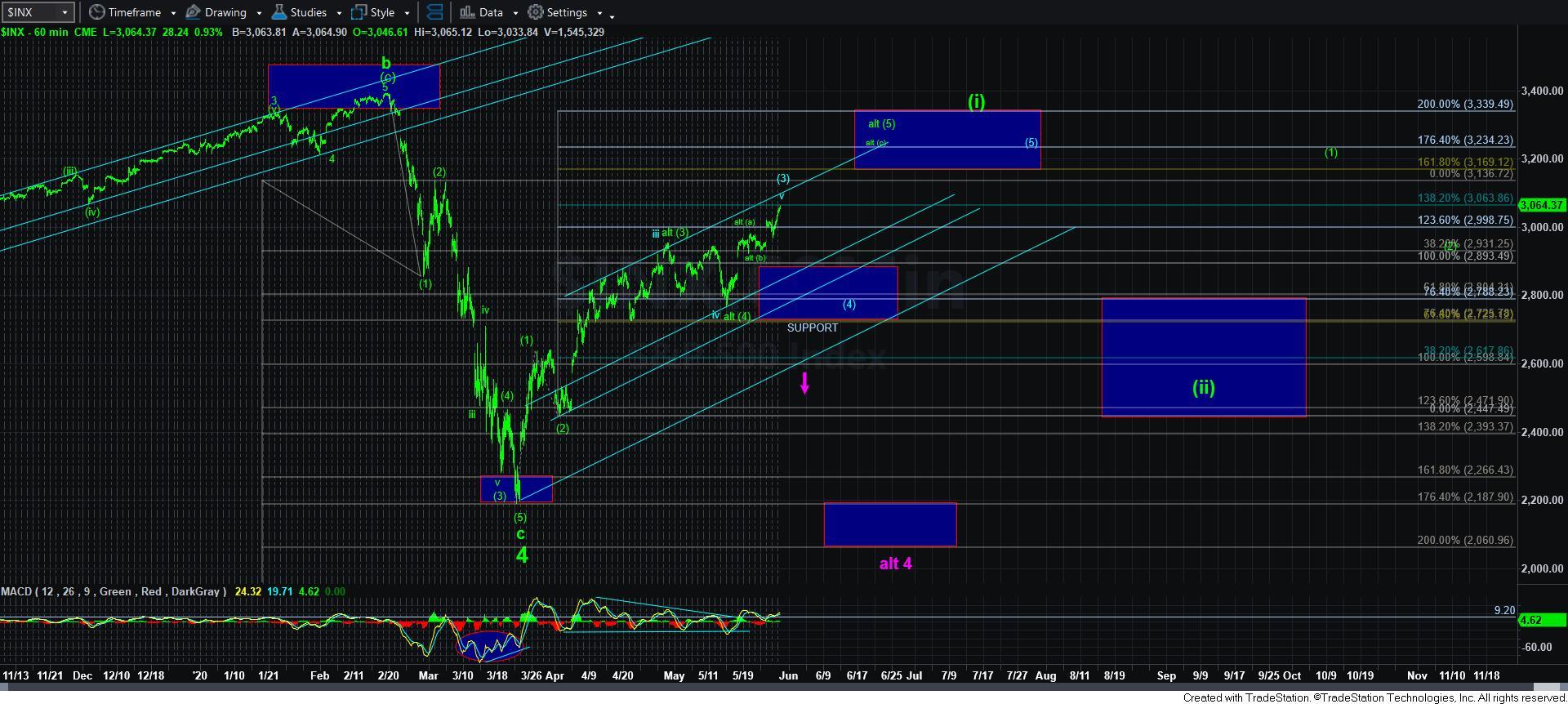 60minSPX