Not only is the question presented in the title of this update apropos for the larger degree structure in wave [i] off the March lows, it also is a question the market is trying to answer in the immediate sense as well.
You see, as I tried outlining over the weekend, if the market is intending on completing wave [i] off the March low sooner rather than later, it will continue higher towards our ideal target of 3234SPX in an ending diagonal for the [c] wave of wave [5] of [i]. But, the issue with such structure is that it provides much whipsaw and is often difficult to trade due to the wild swings seen within the diagonal.
Yet, unless the market actually breaks down below 2970SPX, it still remains on my charts as an option for the market at this point in time. And, while I would prefer the blue wave structure presented – which would expect a wave [4] pullback over the coming weeks – when the market has an excuse to drop (as it did from the rioting news over the weekend) and does not, well, it tells us it is not yet ready for any pullback.
For now, the 3080SPX region still will make the difference to me in whether I will maintain my primary count in blue, or if I have to move towards the more immediate topping structure in "alt-green." So, overall, nothing really has changed from our weekend perspective.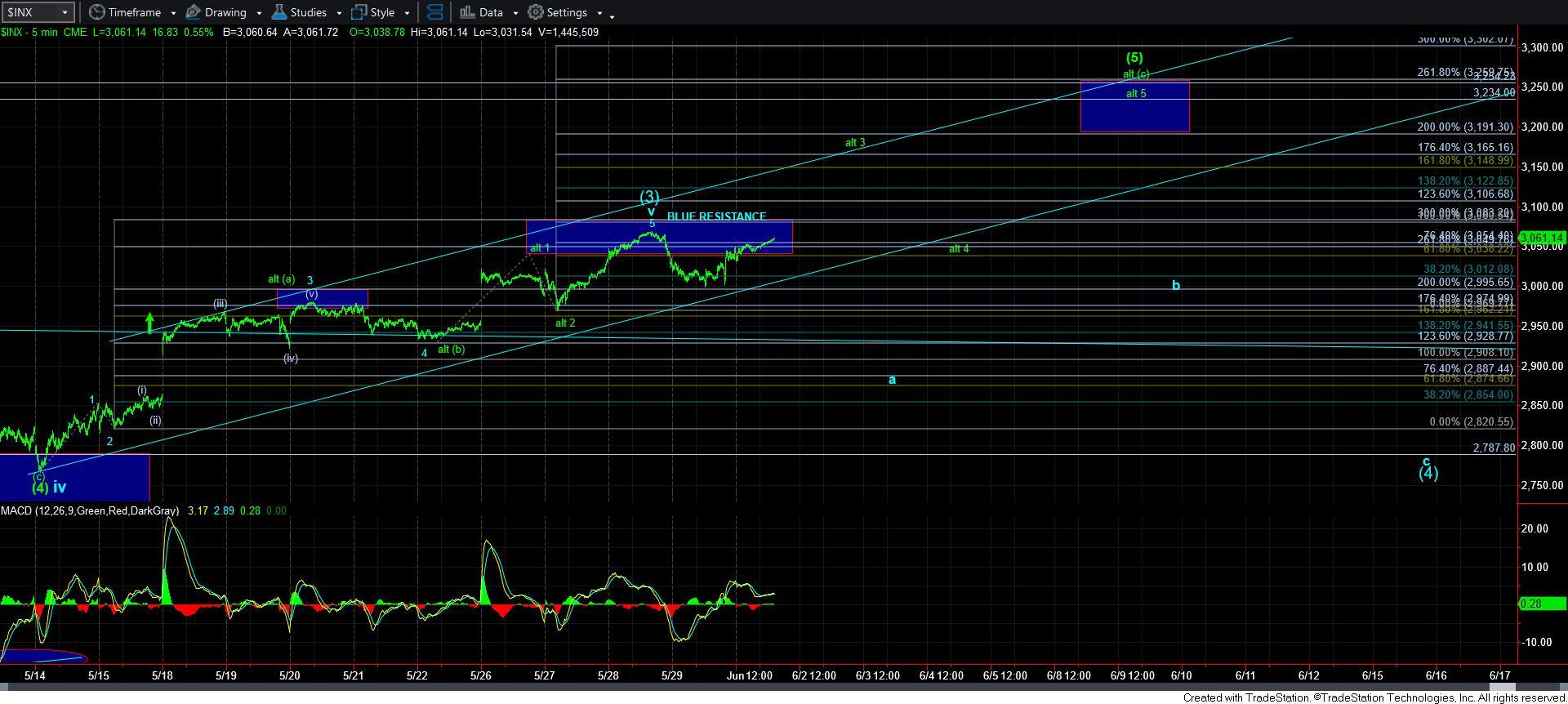 5minMicro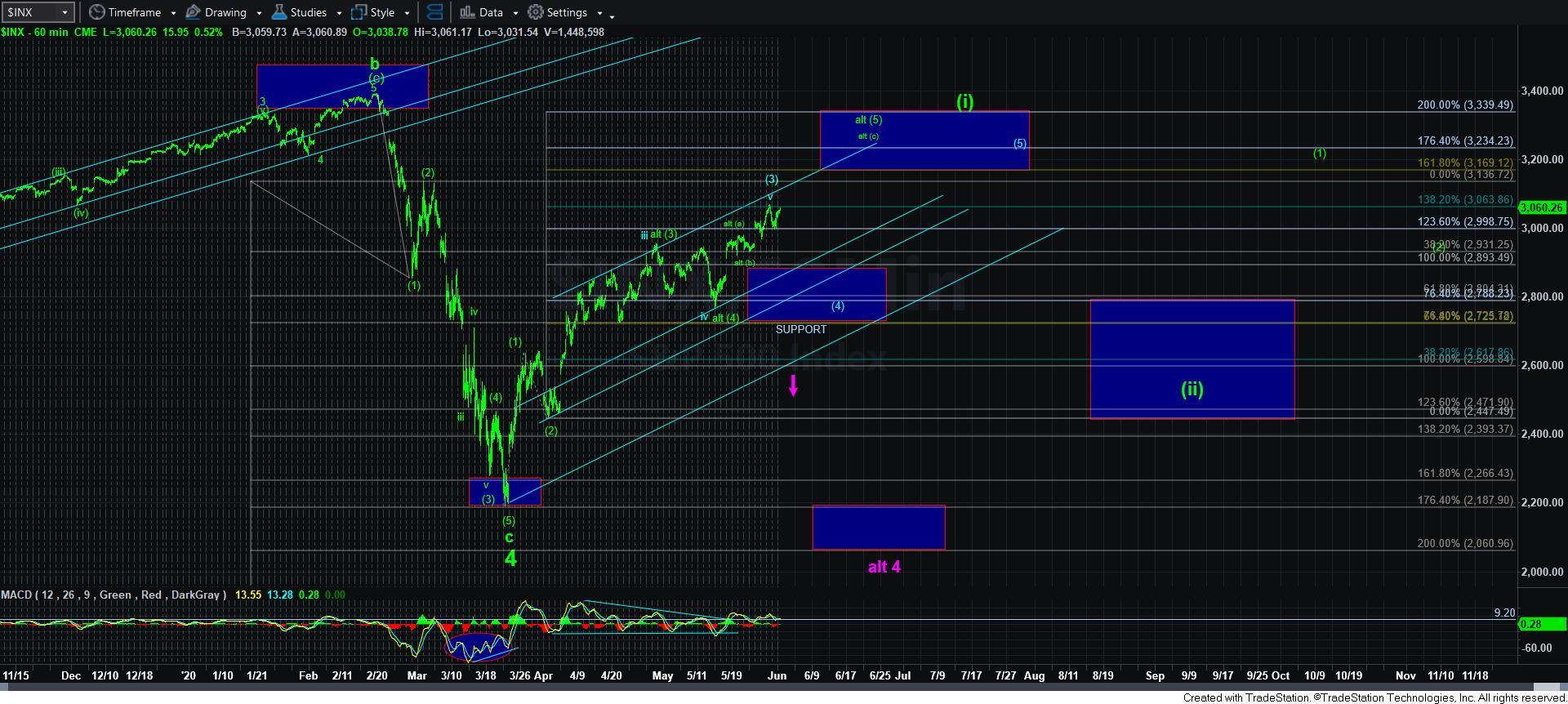 60minSPX