Developing Downside Set Up
As we were preparing for the bounce yesterday, we outlined the height of our expectation for that bounce. And, the market certainly complied and turned down right at our resistance.
The drop from the overnight high looks like a nice 5-wave decline. Our primary analysis suggests that this is wave [i] of wave v of 3, pointing us down towards the 4100 region.
But, keep in mind that the overnight high is now the key difference between the bulls and the bears. As long as we hold below the overnight high on the next bounce, and then break down below today's low, that points us down to the 4100 region.
However, a break out over the overnight high would invalidate this set up, and potentially begin the a-wave of wave iii in the ending diagonal scenario in green, or, in the alternative, a bigger triangle, as I had mentioned the other day.
So, in summary, below the overnight high of 4303ES, and pressure remains down to the 4100 region. However a break out over 4303 begins to shift probabilities back to the bulls for the time being.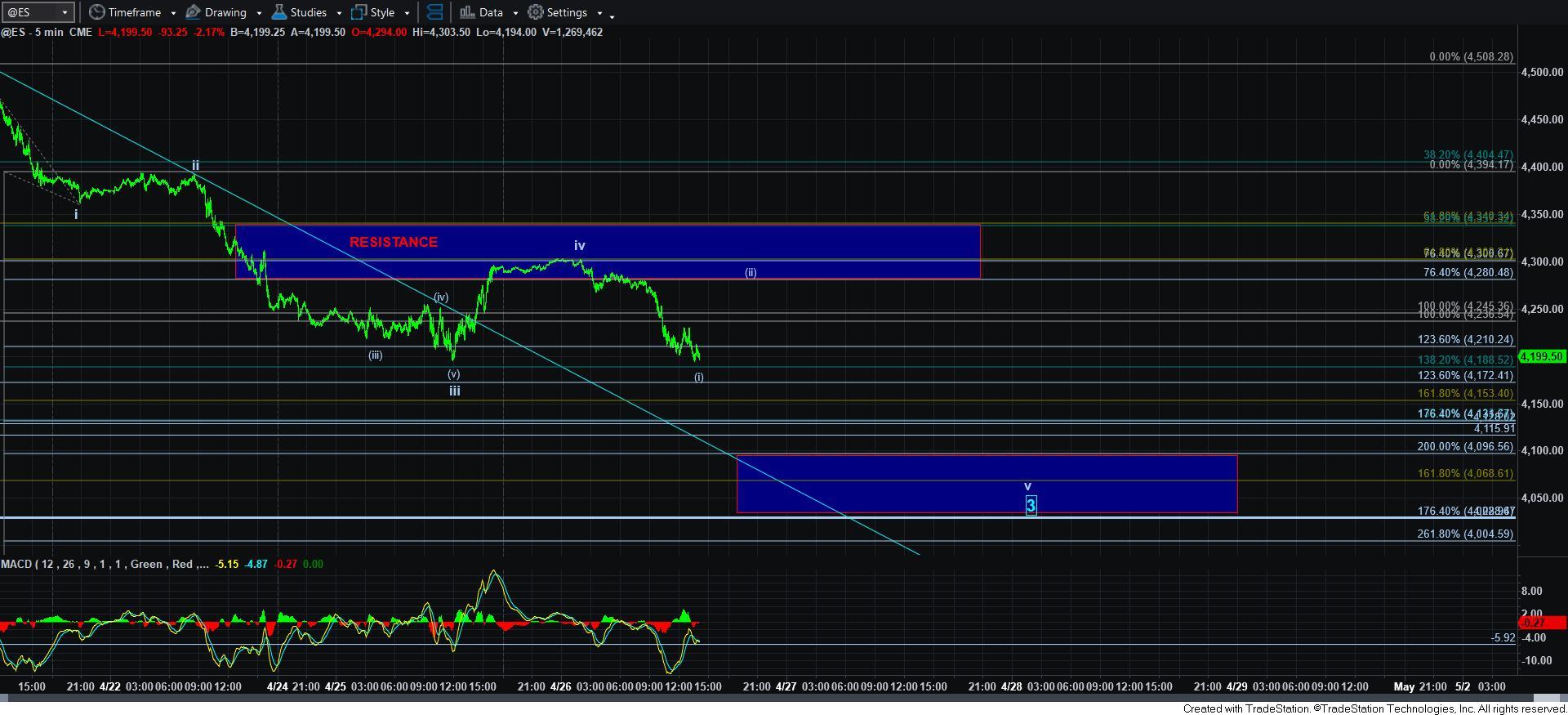 5minES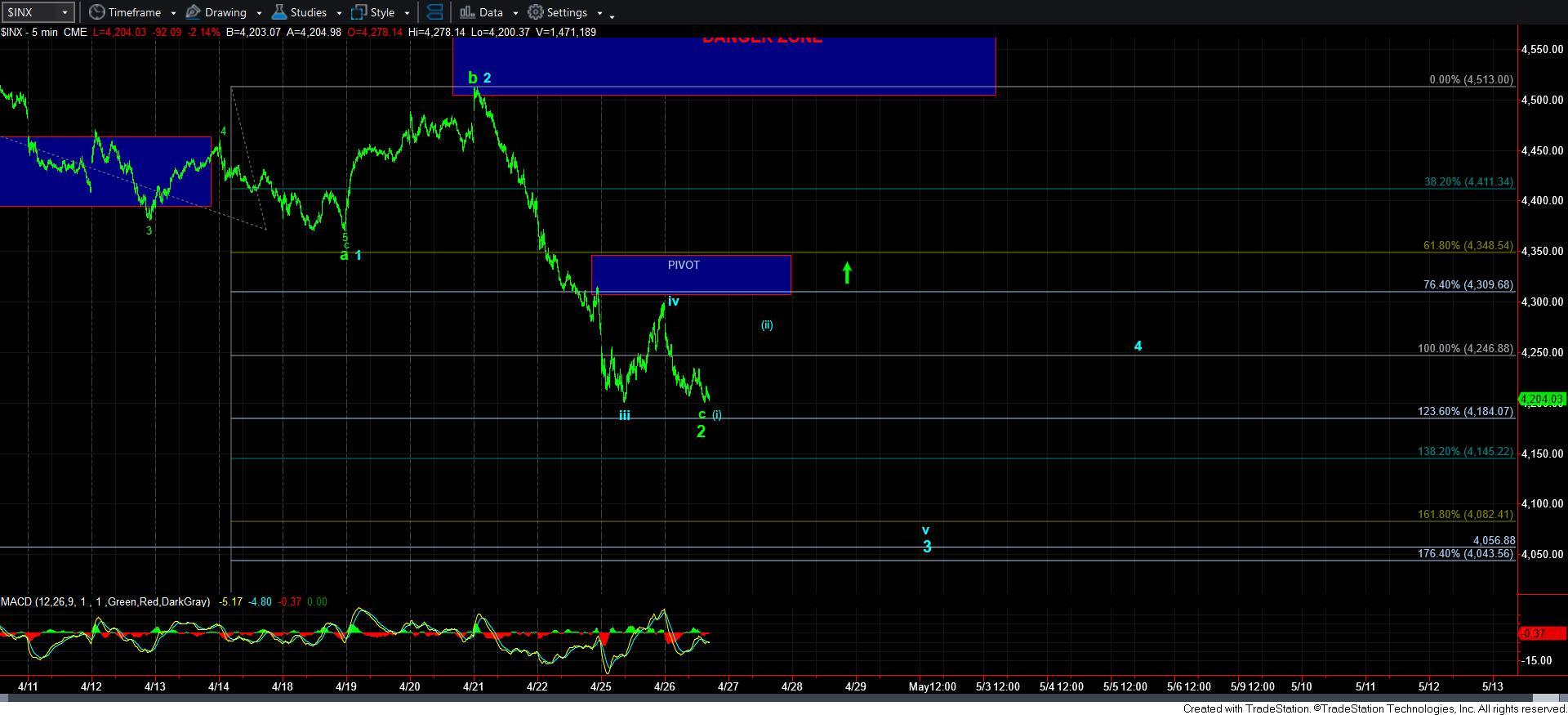 5minSPX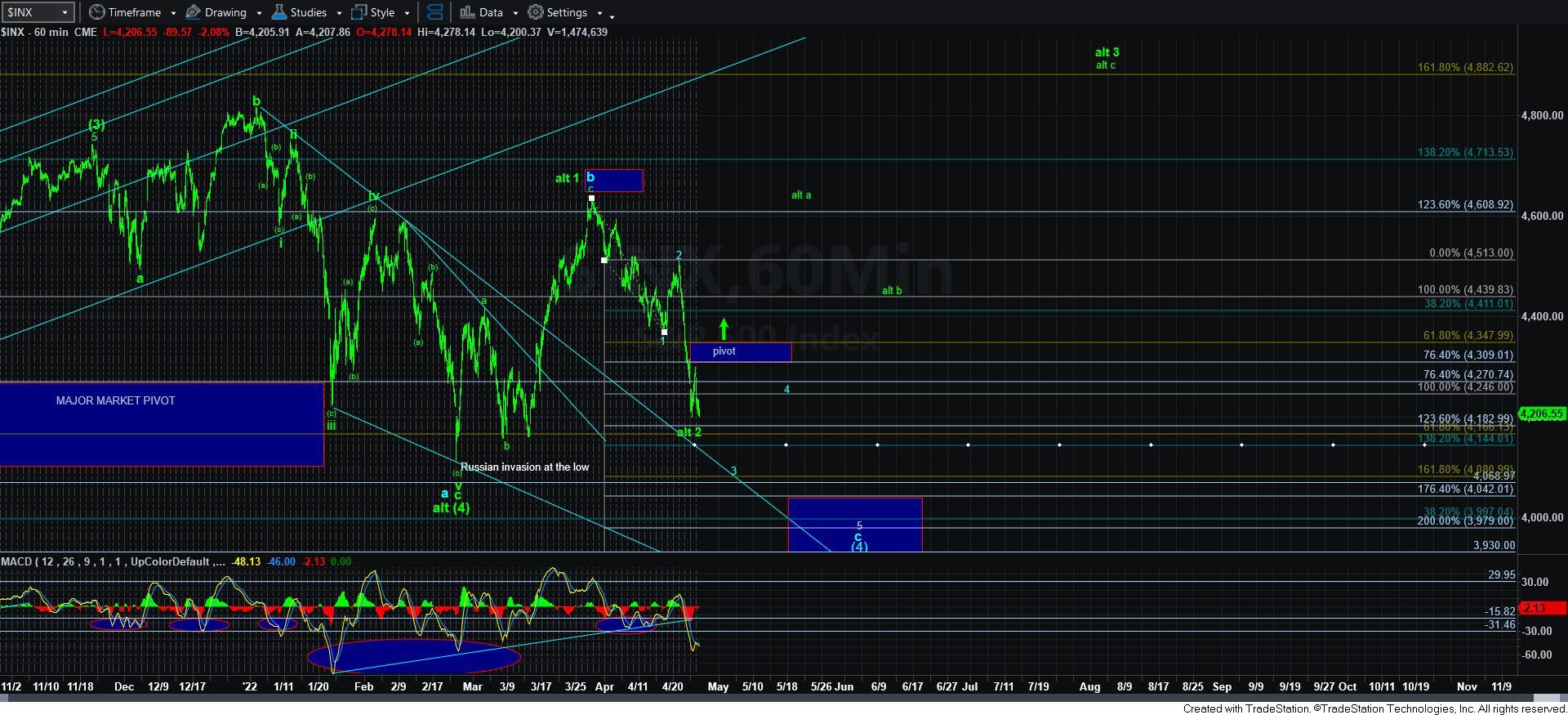 60minSPX