Despite New Highs, The Market Seems To Be Struggling
Today, the market moved through the prior highs, and made a new all-time high. While I was really unsure which way this move would continue due to the mixed signals to which I was pointing yesterday, the higher high today still has not provided us with any further clarity.
The problem with which we are now dealing is that the action is very overlapping and can lend itself to several potentials in this region. That makes trading this region very treacherous right now and we should expect further volatility during the month of November.
But, the one count that I believe is a lesser probability just yet is the one suggesting that we have completed all of wave (3) on the daily chart. In fact, the IWM strongly suggests that we still likely have one more rally before we can consider that pattern as completed. While I am uncertain if the IWM will complete at the 153 region, or try to stretch for the 156-8 region, it sure does look like we "should" see one more rally before it is completed.
So, based upon the IWM perspective, I am going to assume that the SPX has still not completed its upside pattern either.
In the bigger perspective, as long as 2520SPX is not meaningfully broken, we cannot assume that wave (4) is truly in progress. But, for now, I am still looking for the market to move up to the upper target box on our daily chart before I can consider wave (3) has completed.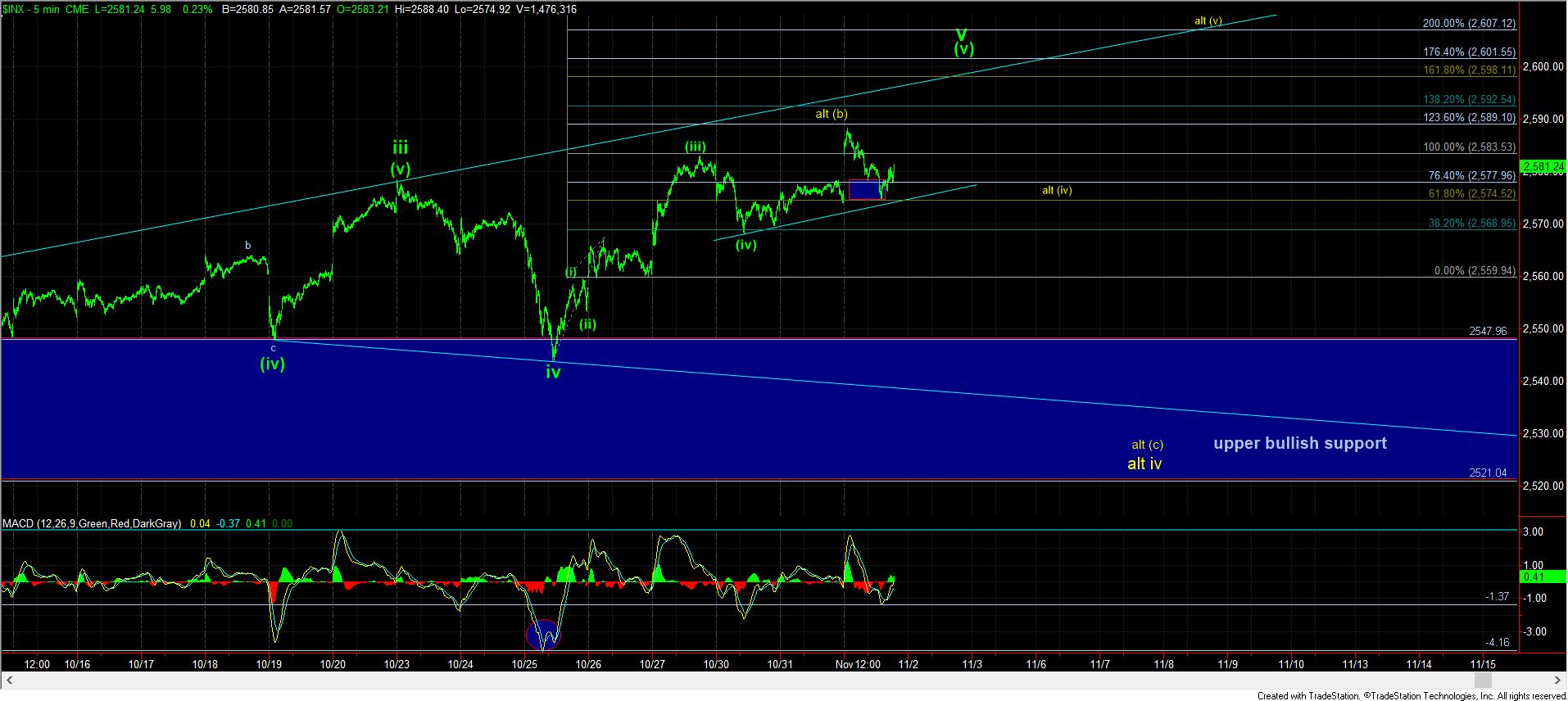 5minSPX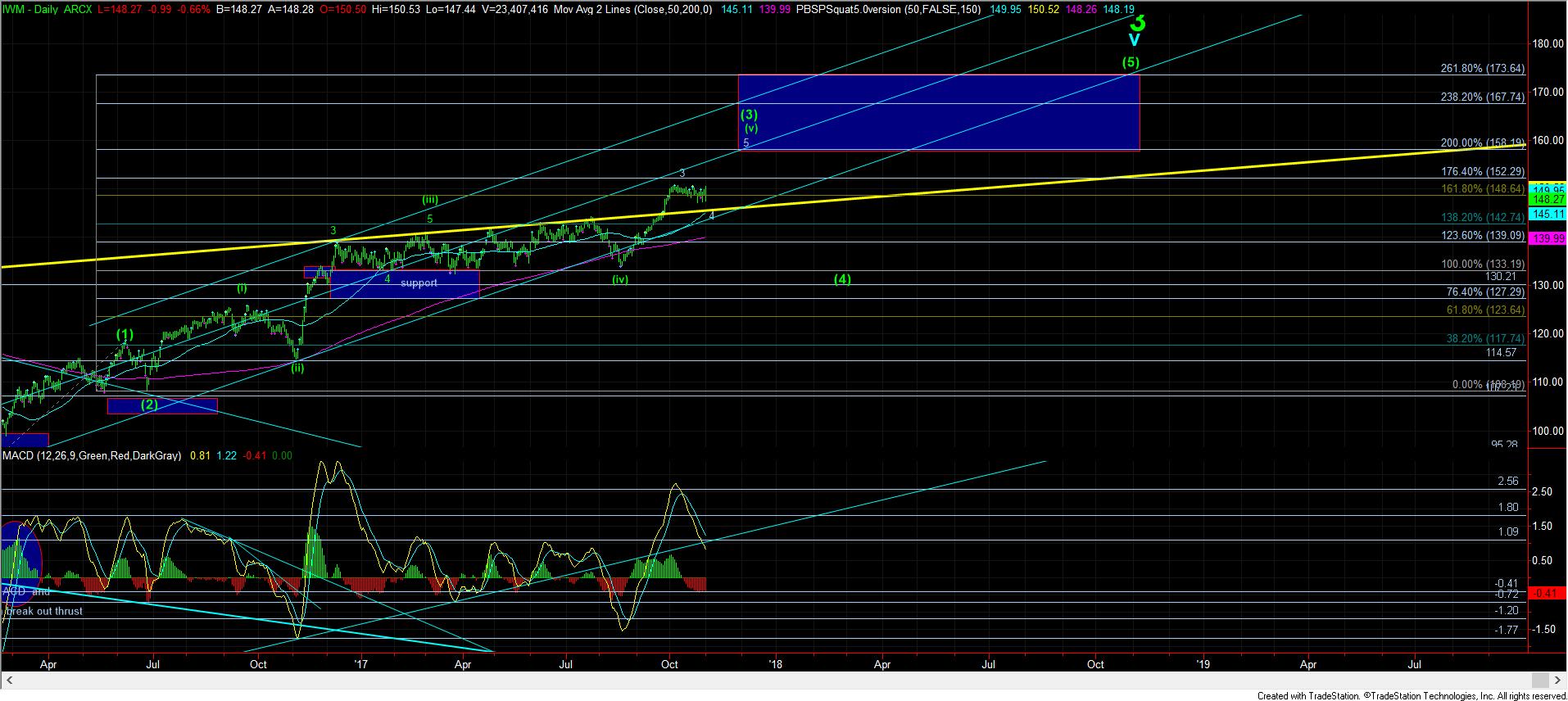 IWM daily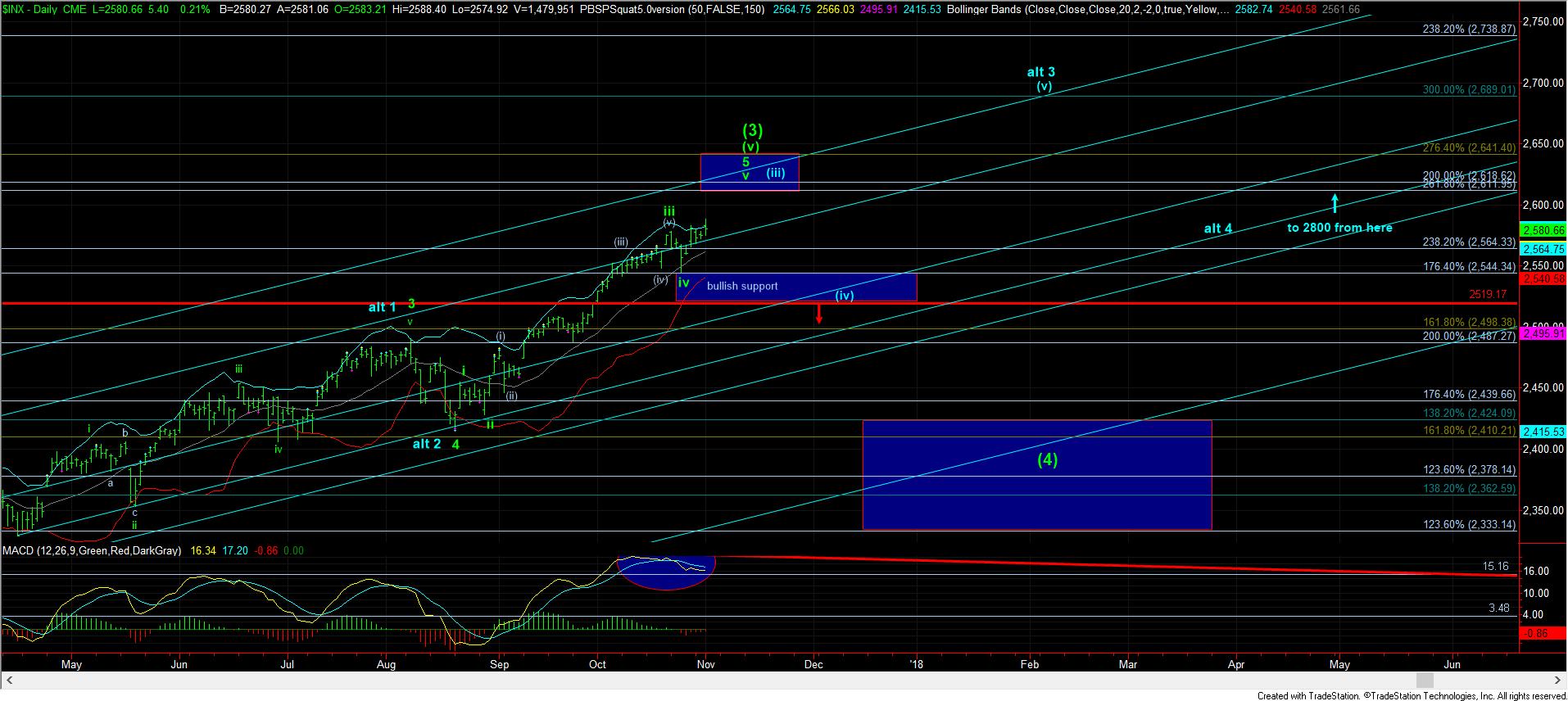 1SPXdaily