As noted so many times before, 4th waves take many twists and turns, and are rarely straight forward. If this one will be straight forward, then we should be heading down into tomorrow to complete the (c) wave of wave iv.
Based upon the very micro count, as shown on the 5 minute chart, the market has an immediate set up to decline in a (c) wave down towards the 2455SPX region. However, the rally off today's low may be viewed as a micro 5 wave structure, which would then suggest that the market can stretch one more time towards the 2480SPX region before the (b) wave tops and the (c) wave begins, as shown in the yellow count.
Ultimately, nothing has changed my larger degree perspective that the market may still get to the 2500SPX region in one more rally before all of wave (3) has completed. And, as long as we remain over the 2450-55SPX support, that will be maintained as my primary count. But, please recognize that the count is getting quite full in wave (v) of (3), which can even mean the market has already topped. So, as we have said so many times up here, we have come to the point where risks have clearly risen, as we have moved closer to our long term target box on the daily chart.
My expectation is that a wave (4) pullback will begin within the next few weeks, if we have not already begun it already.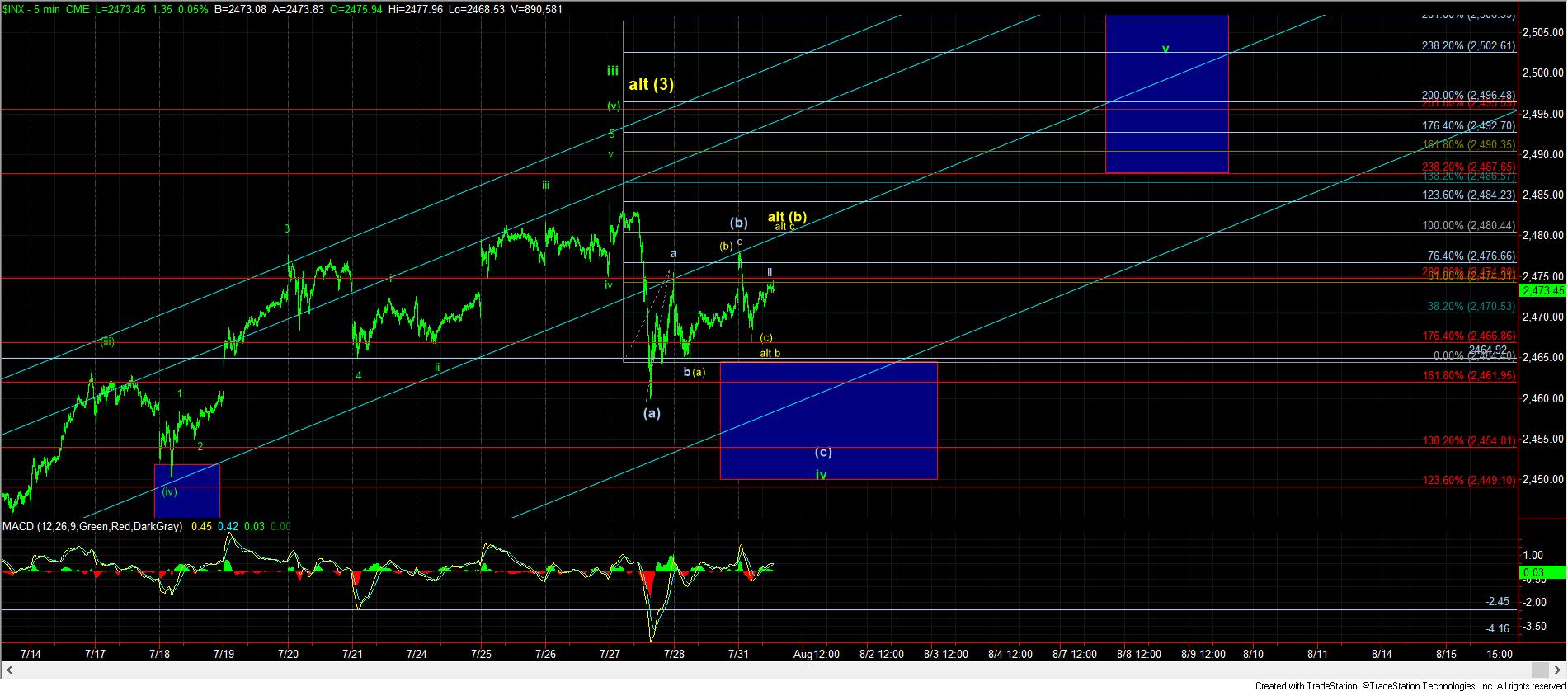 5minSPX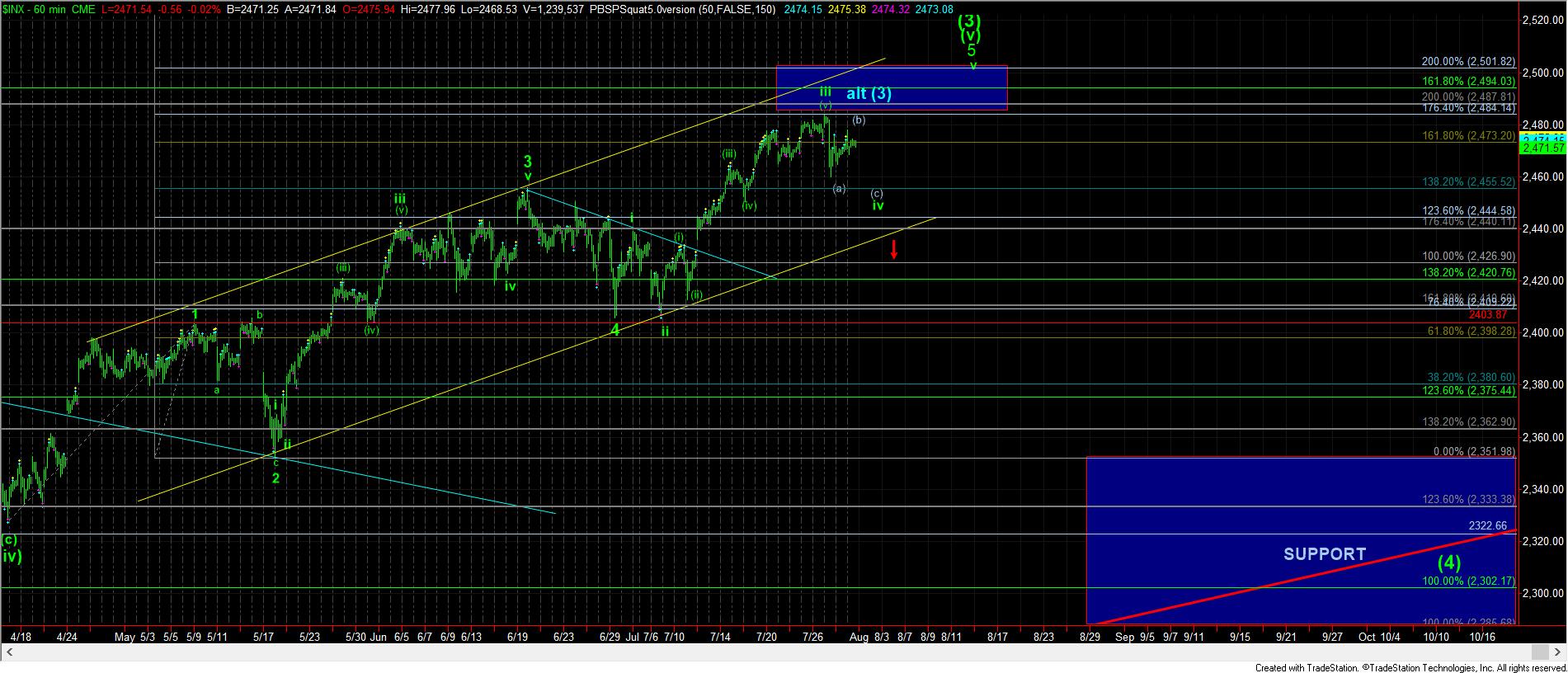 1-60minuteSPX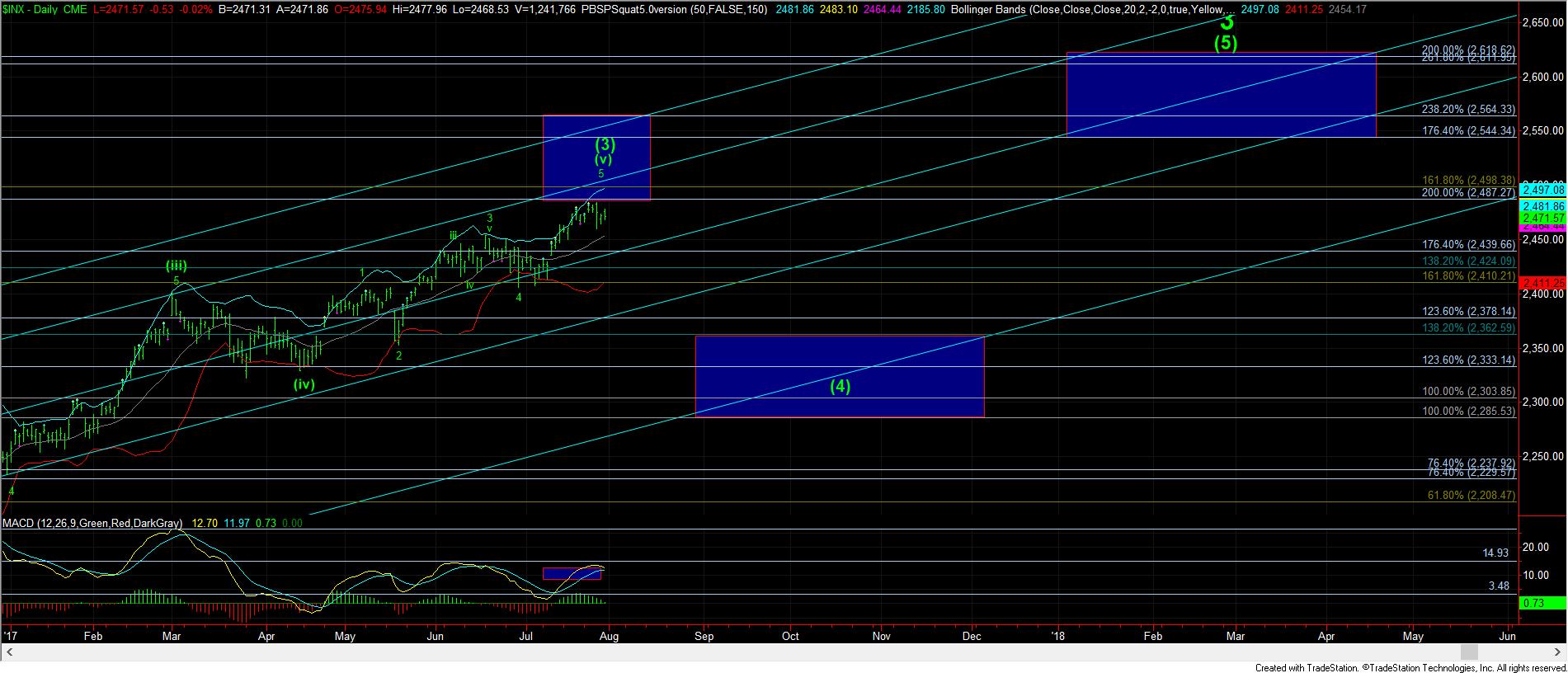 1SPXdaily