Decision Time - Market Analysis for May 6th, 2015
Coming into this week, I noted in the weekend update that I believe we could mark a high based upon our timing chart on Monday, with the next turn after that being around the 11th of the month. With the high made on Monday, we have been falling ever since, and, ideally, we still have two more days until we may bottom. That leaves a lot of questions outstanding.
Technically, we have enough waves in place to consider wave (2) is done. as the depth of the current drop can be considered as just about completing the c-wave of wave (2). We have enough waves in place to come to that conclusion. The only thing we don't have yet is market confirmation with 5 up, 3 down, and then a take out of the 5 up high. Ultimately, I do not want to see a break of 2065 in the SPX to maintain a clear wave (2).
However, should the market continue lower to at least 2061SPX (1.236 extension on turn chart) and then bounce, if such bounce is corrective in nature, and cannot exceed 2084 (.764 extension down), then it places us squarely in the alt-b scenario. And, any break down below 2054SPX would be viewed as suggesting a minimum of 2035, with the potential to still strike 2025SPX.
Again, with the timing concerns I have, the market has some proving to do before I am able to assume a bottom is in place for wave (2) in the SPX.
From the bigger perspective, I have to note how well IWM has held up today, even though it still has lower targets it can strike. And, remember, the ideal level is the .618 retrace at 118.90, with the top of the box being the .500 retracement, which has been struck today. Furthermore, I cannot view this pattern as broken unless we break 117.
So, while I said last night we can be approaching the conclusion to the c-wave of wave (2) in the SPX, the market must prove that to be the case, since we have met our targets for that wave (2). Otherwise, the alt-b count which has been sticking around for quite some time may finally make an appearance.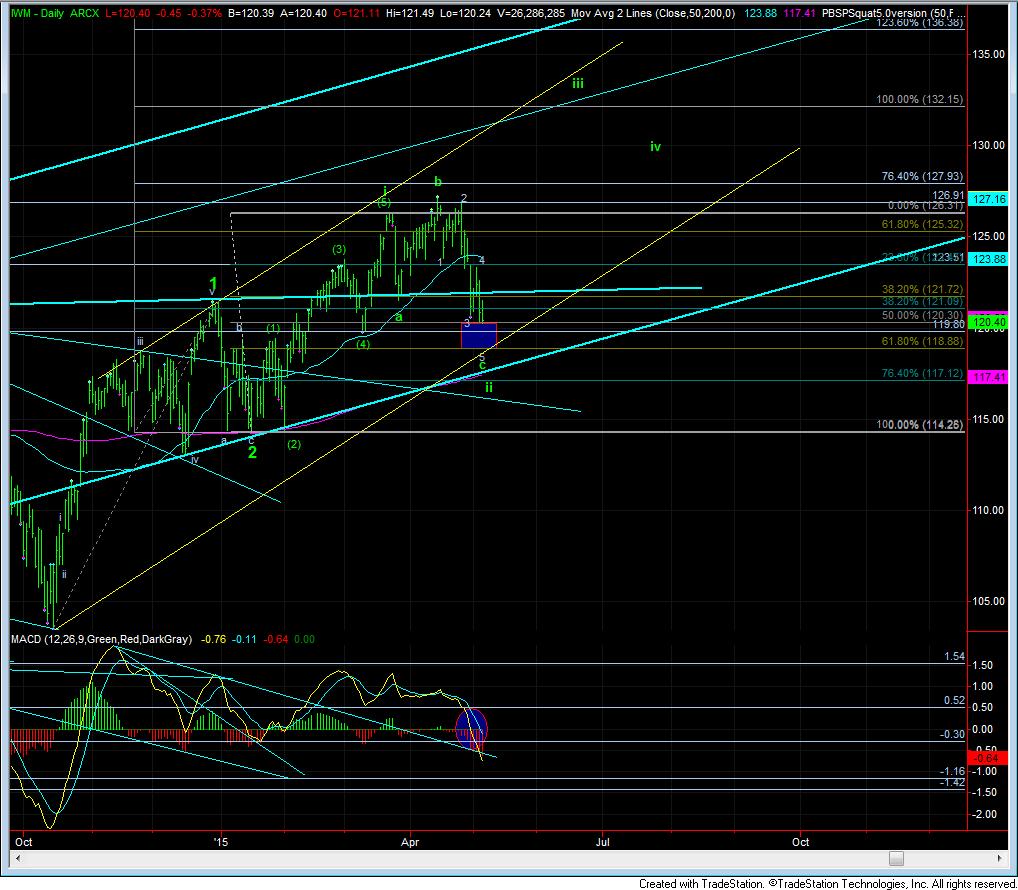 BaseCase - IWM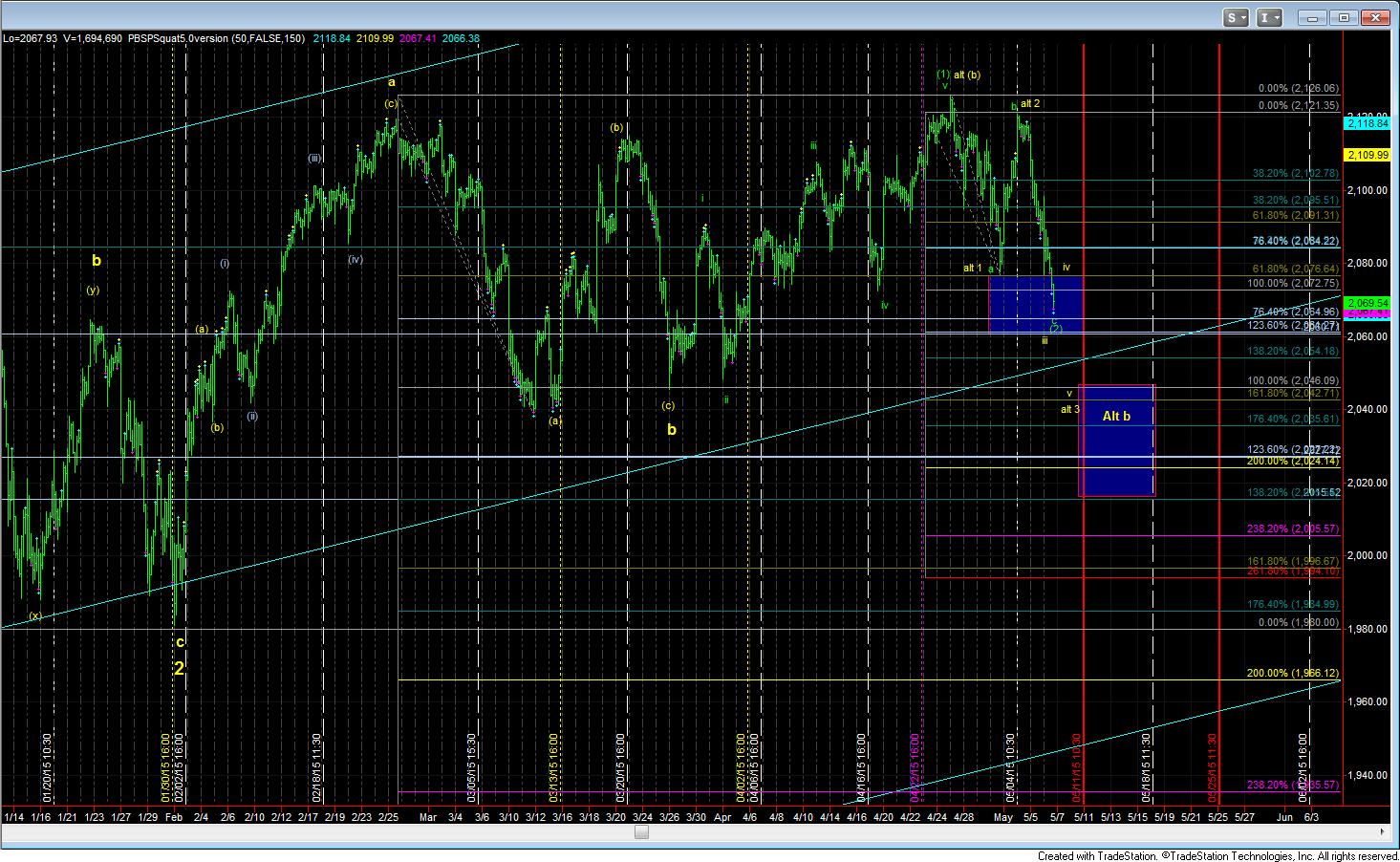 TurnChart