Decision Likely Overnight - Market Analysis for Jul 27th, 2016
The market has now set up in both a break out stance and a break down stance, as crazy as that sounds. But, the region has narrowed, on the smaller degree.
Below 2175SPX, we can count a 1-2 down which would begin our correction should we see a break of 2159 before a break out over 2175. However, if the market is able to take out 2175, it will likely run up to test the 2183-2192SPX region before it will make the decision of whether it wants to pullback in any further second wave.
As it stands right now, I am unable to tell you which direction the market will take in the short term, as the correction action in this region has clouded the smaller degree counts. However, the set up remains on the long side that we will likely be seeing the 2300+ region in the not too distant future. Again, the question is whether the market can finally break support and give us a corrective pullback.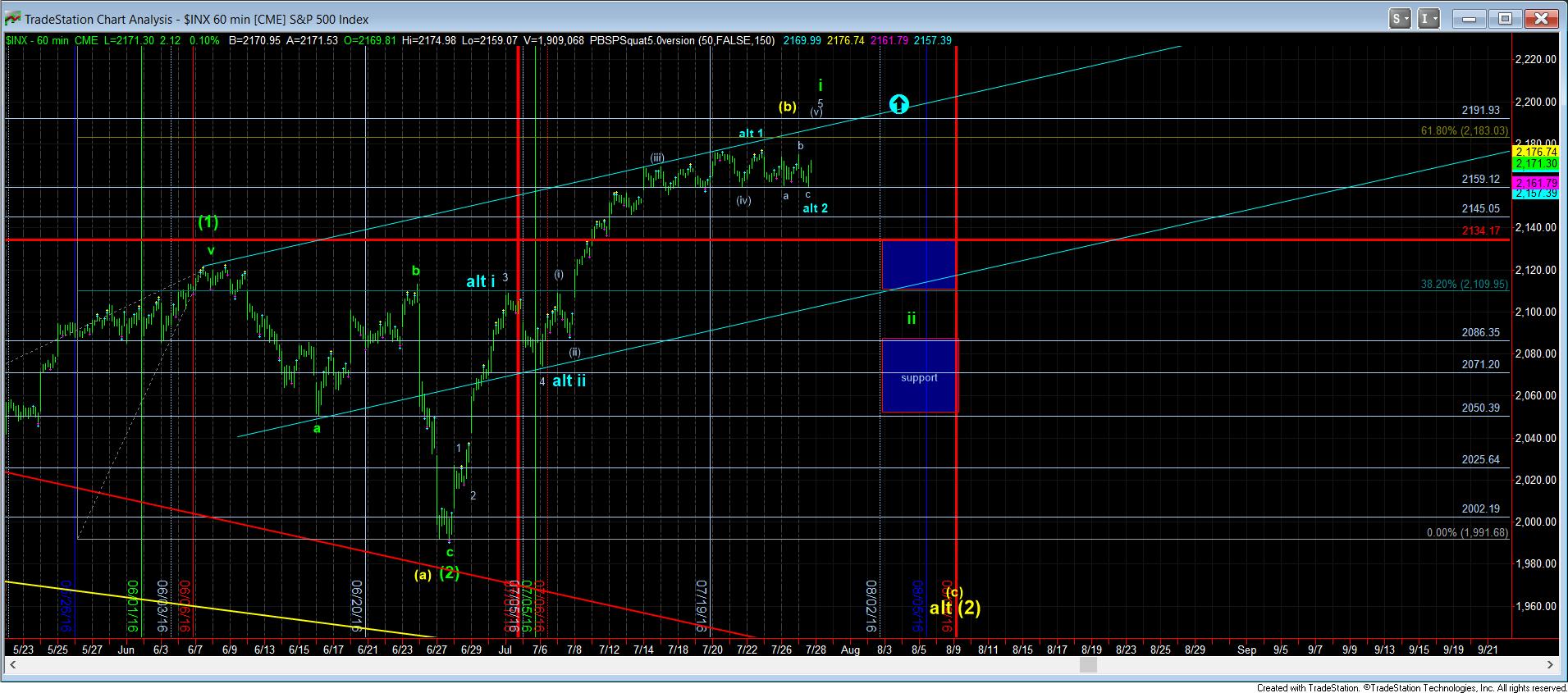 1turnchart