While we had a wonderful set up for a potential bottoming for the a-wave of wave 4 yesterday, the depth of today's drop certainly has done some damage to that potential. As you can see from the attached 60-minute charts on the IWM and SPX, the market has broken the positive divergence on those charts, which adds further concern to its ability to have bottomed.
The one note I can make that is "positive" about today was that the market has now come within spitting distance of the (a)=(c) levels in both the SPX and the IWM off its all-time market highs. Of course, this is not suggesting that we have completed this a-wave just yet, but I needed to at least present one potential bullish indication out of the action we have been seeing. And, no, this factor alone is not enough to rely upon to consider a long position, at least no in my humble opinion.
But, with us strongly breaking down below the pivot on the 5-minute SPX chart, we will now use that pivot to make determinations regarding the extent of the current decline potential. So, let's take a step back and view the bigger picture, as presented in this chart.
As you can see, our main pivot resides between 2520-50SPX. As long as the market remains below this region, pressure will remain to the downside, and can event extend down to the 2200 region should we be unable to exceed that resistance.
However, in the event that we do exceed that resistance, then I can view the yellow count as being the operative count in the SPX, with the alternative at that point that the a-wave may have completed. But, as I noted above, there is only one factor that points to the a-wave as having completed, and the technical are not supporting that perspective at this time. The damage done today has made that less likely relative to where we stood yesterday.
In the IWM, the 129 region still remains quite important. Should we see a sustained break of that level, it opens us up for extensions down to the 118-122 region next. Clearly, that region of support is going to be important for whether we can complete this a-wave sooner rather than later. But, as I noted, damage has been done as the MACD has started to break down a bit more than I would ideally want to see at this time.
At the end of the day, the market still remains treacherous, and even if we get a b-wave rally into 2019, there is nothing I have seen thus far that suggests we will not be striking our long term target of the 2100-2200 region in the SPX for this degree of wave 4. We are still "feeling out" the path, but pressure clearly remains down below the pivot on our 5-minute chart.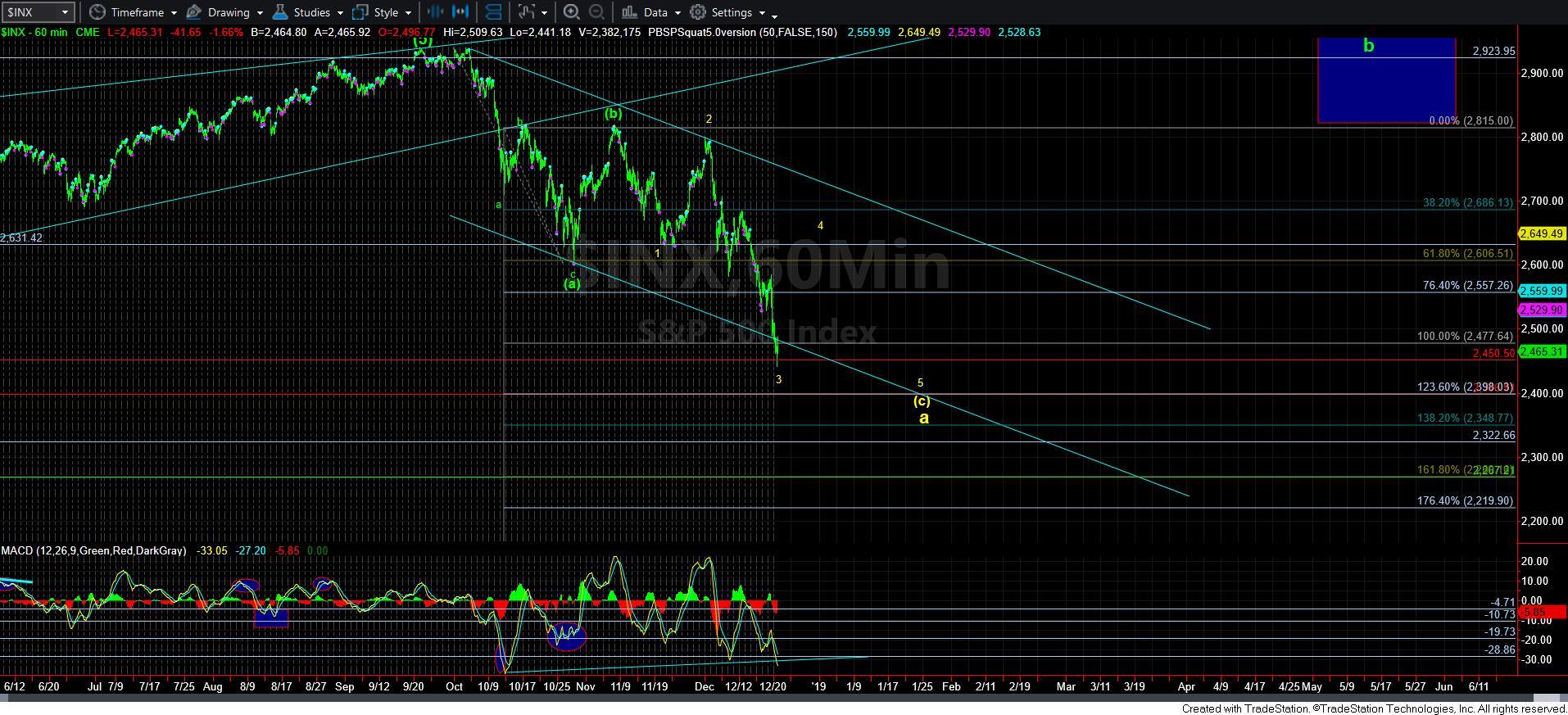 60minSPX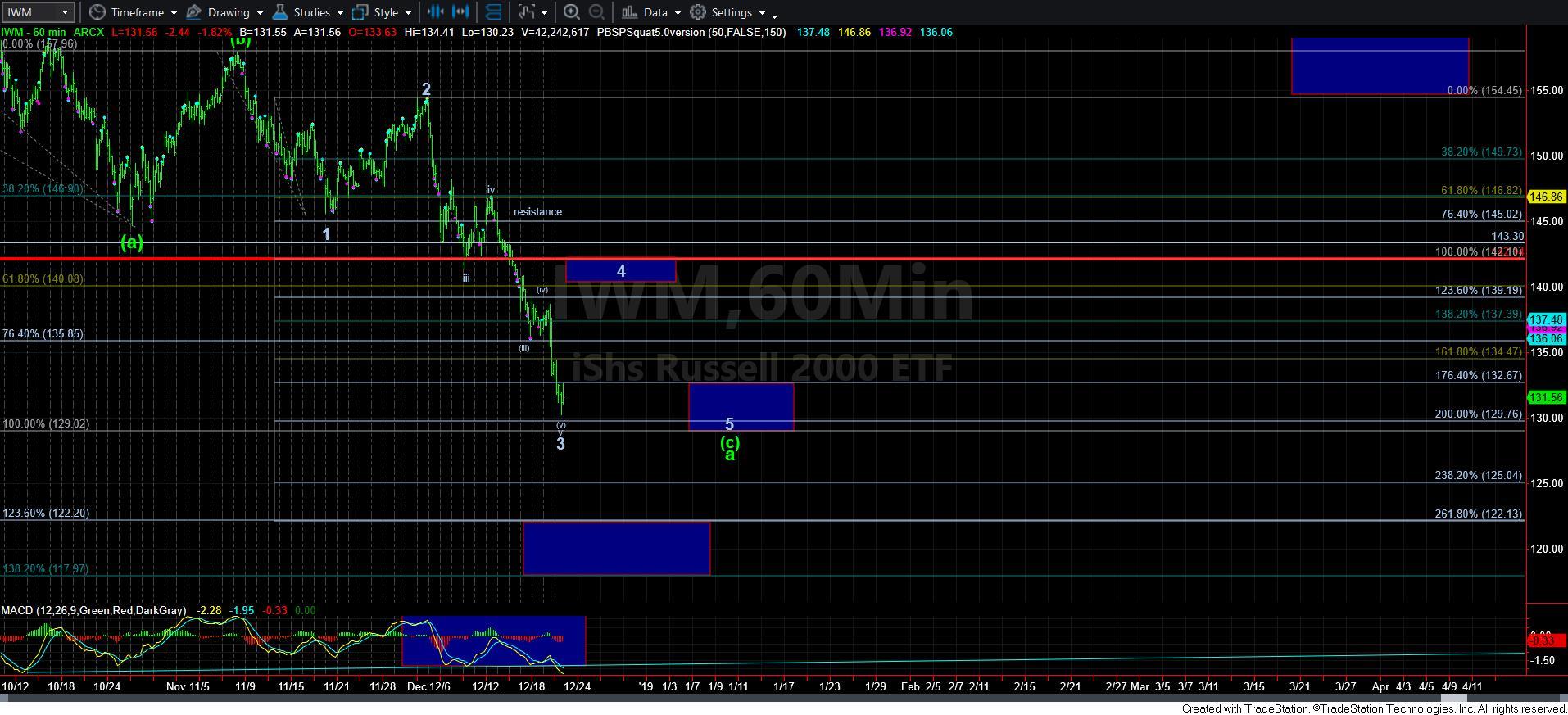 60minIWM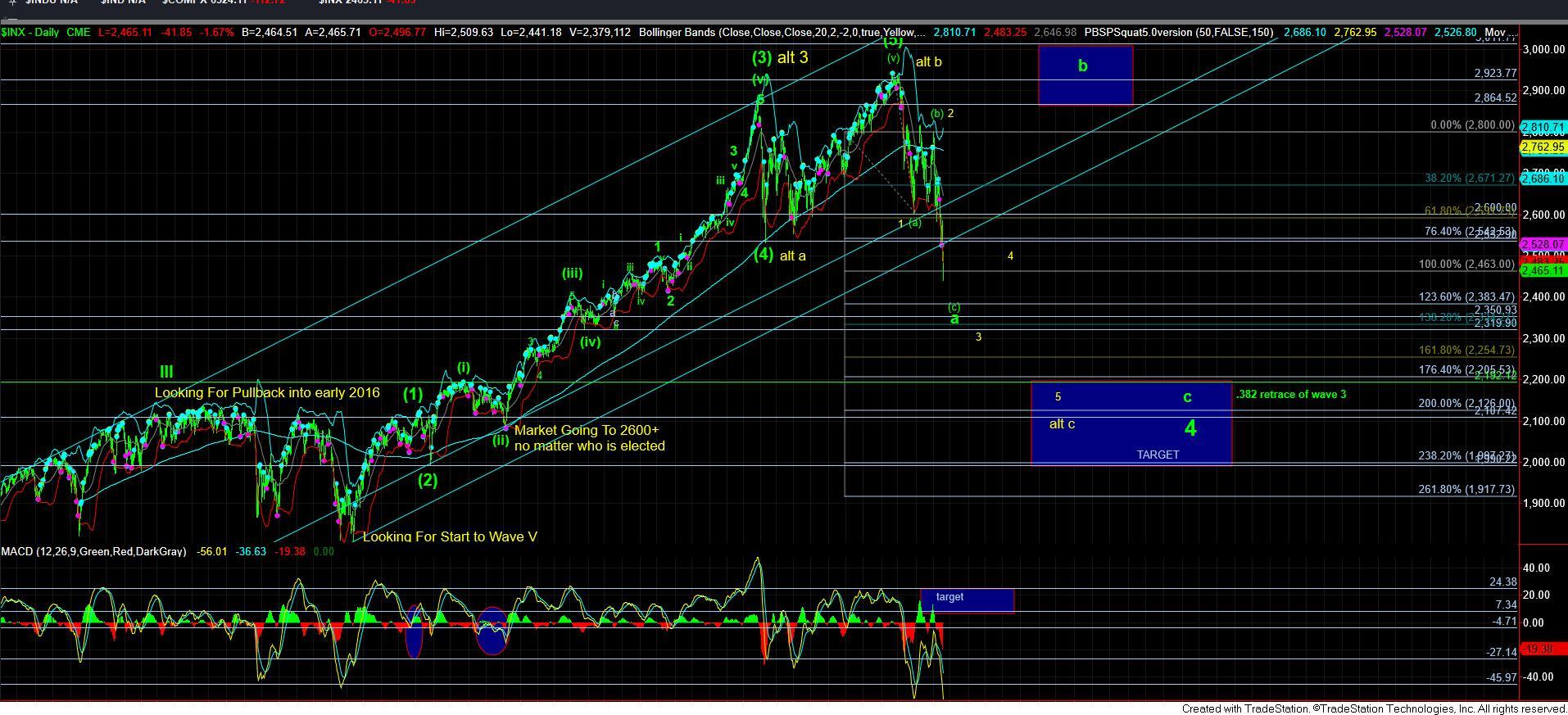 1SPXdaily