DANGER: Whipsaw Ahead - Market Analysis for May 16th, 2016
This is the sign we have been basically been putting over our charts once we began to expect a corrective move down in the market. And, the issue with corrective moves is that the patterns are quite variable and unreliable, yet, point lower before they complete.
What is still presenting as the greater likelihood is that, as long as the market remains below 2090SPX, we are still looking down to the 1995-2008SPX next lower target. But, it is clear with today's action that the market wanted to extend this b-wave, whether it turns out to be completing the (e) wave of the b-wave triangle, or whether we are going higher in a flat towards the 2090SPX region for this b-wave.
However, I do have to note that, due to the 2.00 extension off the recent lows in the SPX being exactly 2134SPX, if the market were to take out the 2090SPX level, I will have to bring back the potential for the yellow iv v in a bigger wave (1) which I took off the chart last week. While I have viewed that potential as a much lower likelihood based upon last week's action, a break out over 2090SPX would have to make me reconsider that potential, which would then begin the wave (2) count all over and likely take us into the summer before it completes. But, again, as it stands right now, I view this potential as less than 20%, especially as we remain below 2090SPX.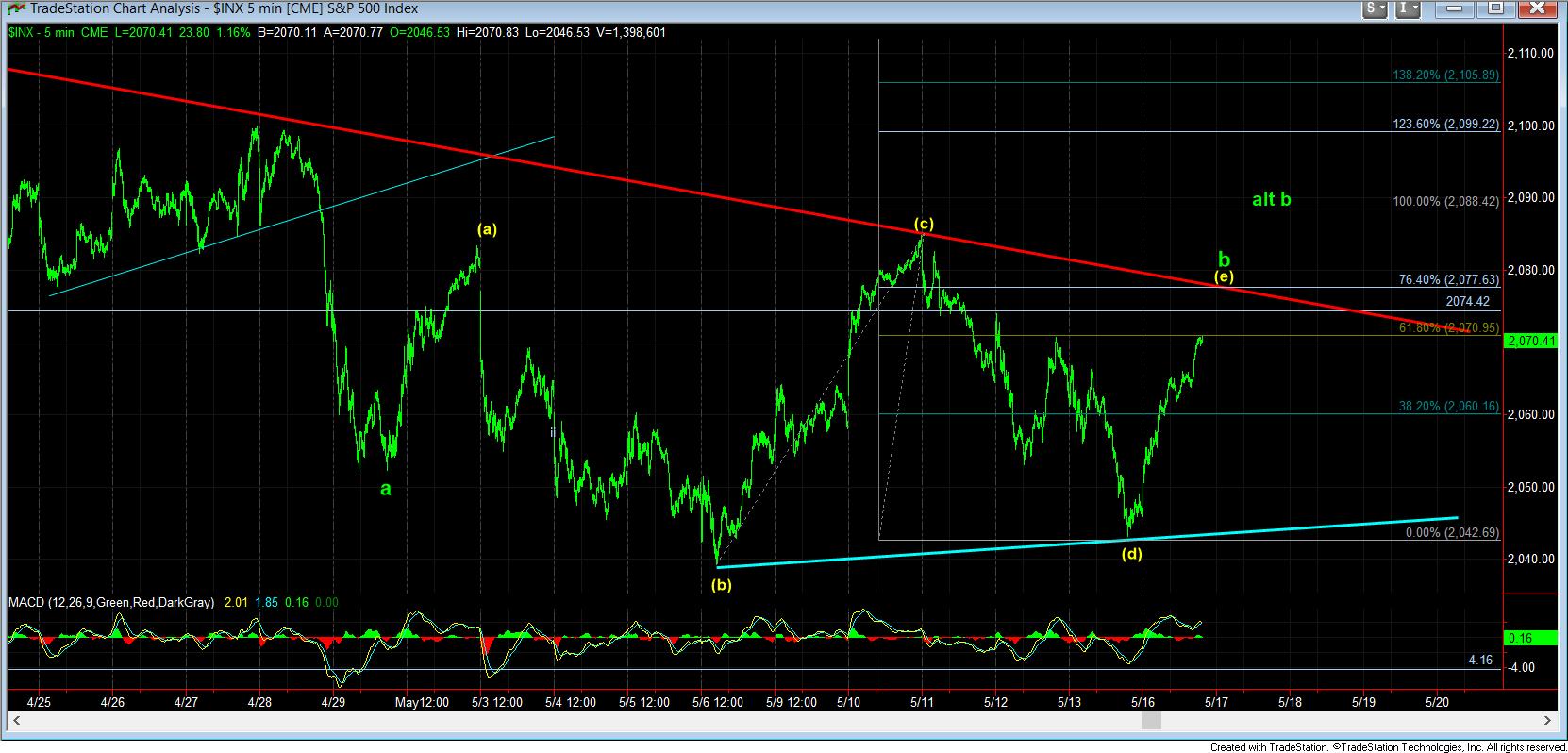 5minSPX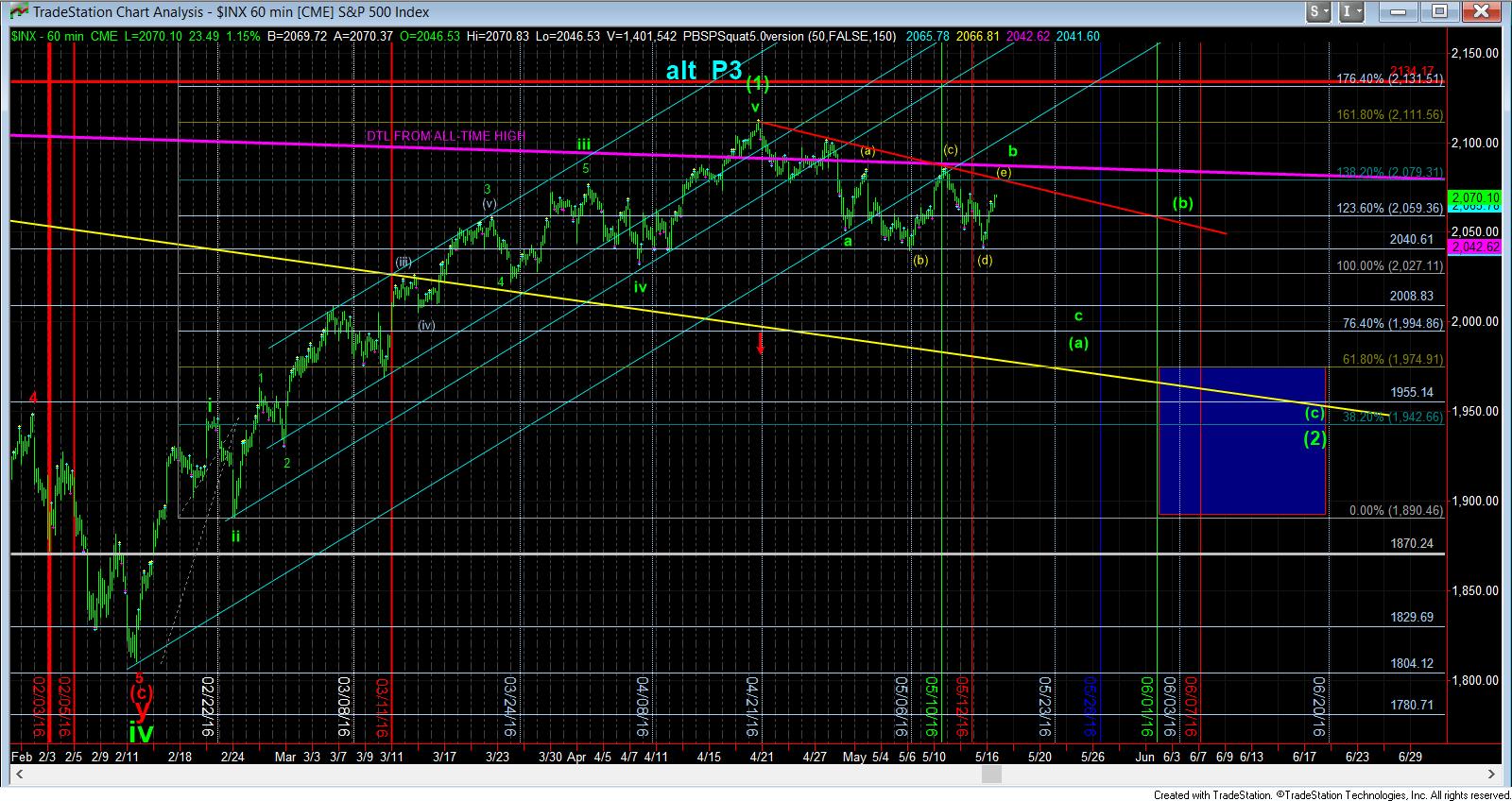 1turnchart