While most have been bearish this entire rally, the market has held support at each opportunity it has had to break down, and has pointing us higher and higher towards the 2080SPX target we had for wave iii in the bullish count off the February lows. We have come further than most believed, and we are likely coming to the end of this strong run.
As I noted last night, we should be on our way to the 2080SPX ideal target, and we came within 8 points of that target today. But, the pattern does not yet look complete. Rather, both in the IWM and the SPX/ES, it looks like we are now consolidating in a wave (iv) of the final 5th wave of wave iii and they need a bit higher to complete. So, that will be my expectation into the end of the week.
But, remember, the bigger trade now is likely looking back down to the wave iv target zone rather than attempting to trade for the final points in wave iii. While we normally target the 1.00 extension in wave iv, which is the 2027SPX region. But, my preferred target is the 2008SPX level, wherein a wave v would be equal to a wave i right into the 1.764 extension, which also coincides with the prior all-time high around the 2134 region.
Again, I want to stress that the downside is likely greater than the upside on one more push to a higher high. But, keep it in the back of your mind that wave 3 can still extend as high as 2112SPX, the 1.618 extension. However, we just don't seem to have the set up right now to take us quite that high.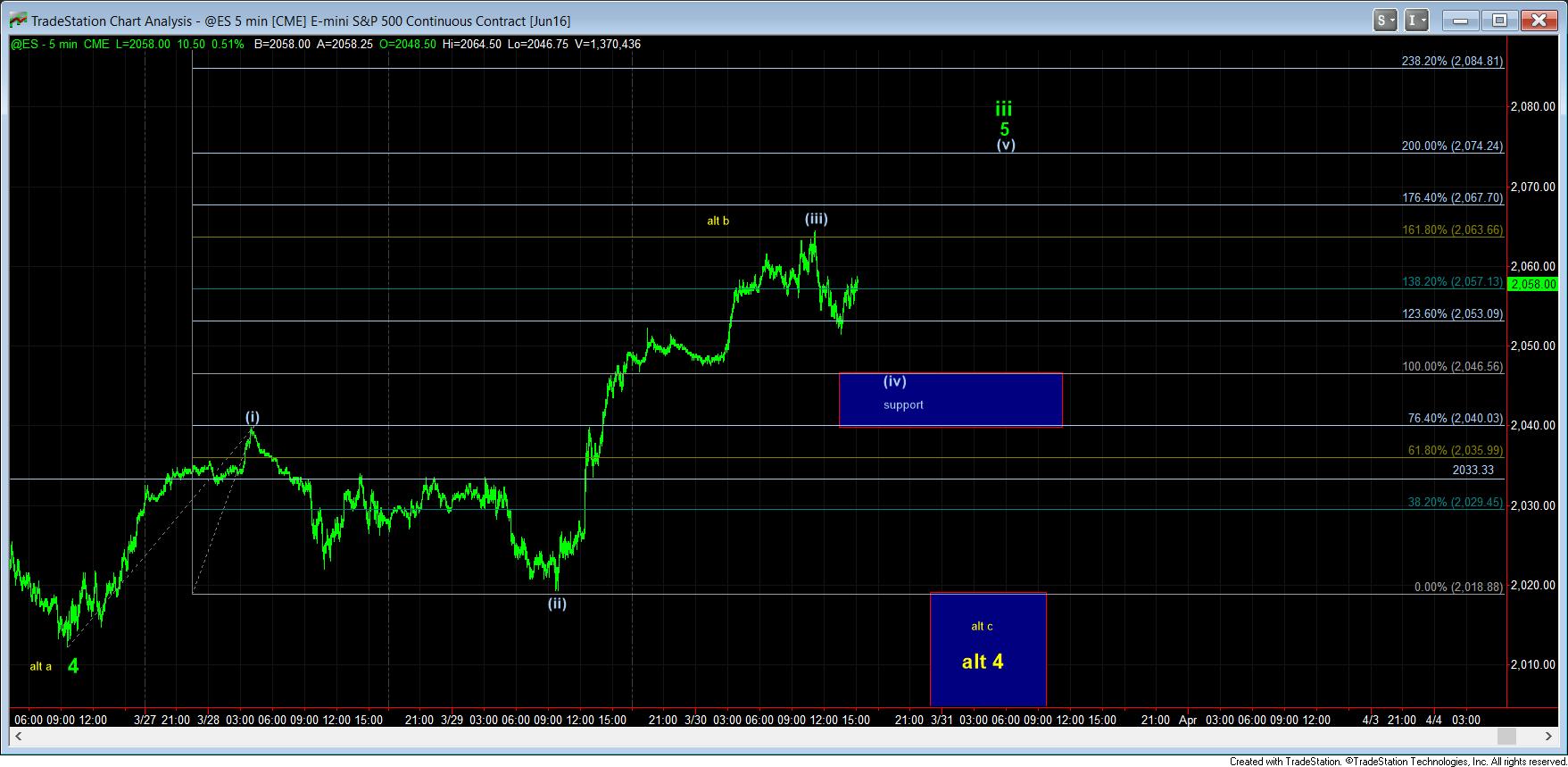 5minES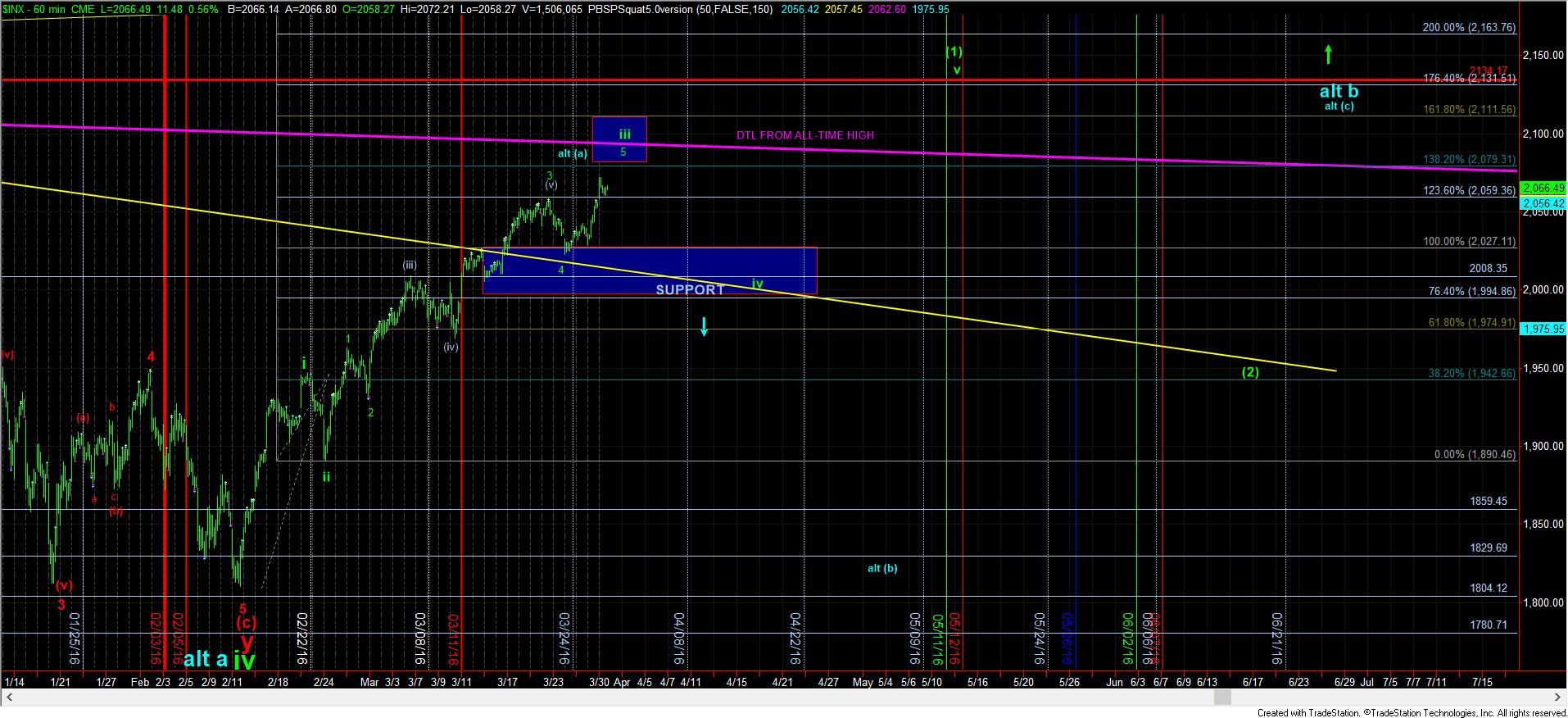 1turnchart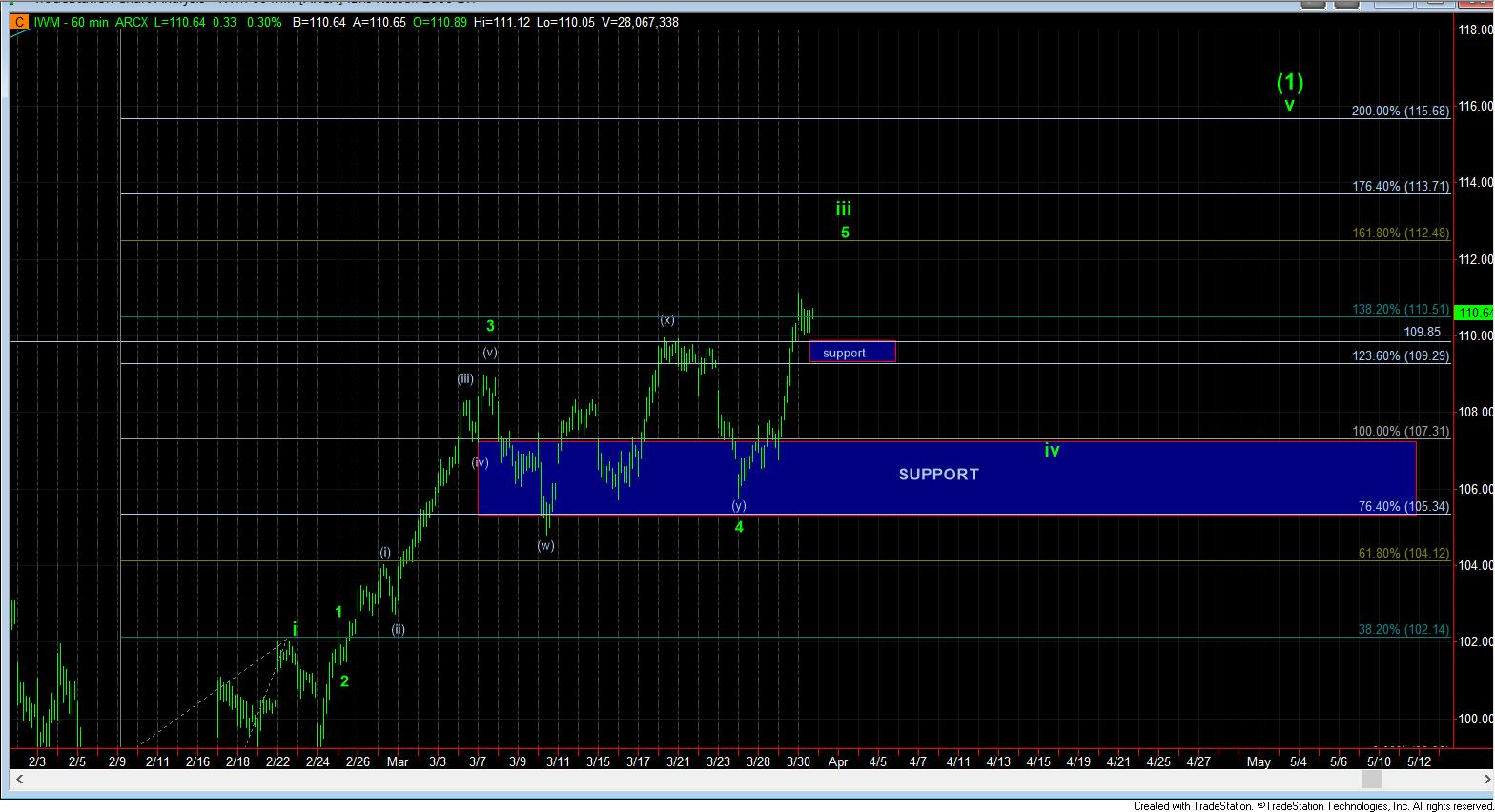 60minuteIWM