Could Be A Very Important Indication Today
I was expecting to see a resolution of the wave count this week, and it seems we may be seeing that resolution this morning. So, I wanted to send out a full update, as this has an affect upon how we should approach the market now.
The futures are suggesting we may get that lower low to make it 5 waves down off the recent high. Therefore, should this occur, then I will be moving into the blue count. And, this would be wave 1 down in the [c] wave. Moreover, we should see a wave 2 bounce in the coming days to set up the heart of the (c) wave decline.
The ideal target is the 4270SPX region, wherein (a)=(c).
Take note that I have brought back the larger b-wave top now as the ALTERNATIVE. In order for this to take the form as the primary count, we would need to break down below the 4165SPX region, which is the point at which (c)=1.382*(a). For now, this is the alternative in my view.
But, please also take note that you may want to consider raising cash on the next "bounce" just in case this in indeed the alternative count. For the alternative count presents us with a major high that will hold for the rest of the year and potentially well into 2024, as the market would then set up to break below the October 2022 low.
For now, ideal support is 4425-35SPX. Should we see a break down below 4400SPX, then I have to assume we are on our way earlier than expected to 4270SPX (and you may want to stop out of some long positions should that occur in order to raise cash).
For now, should we see a lower low today, then I move into the blue count, expect that we hold 4425SPX, and will be looking for a wave 2 bounce to short and raise cash.
Without a lower low, the yellow count still stays in place, even though I have already taken it off the 60-minute chart (for simplicity sake. But, I will put it back on if we do not get that lower low.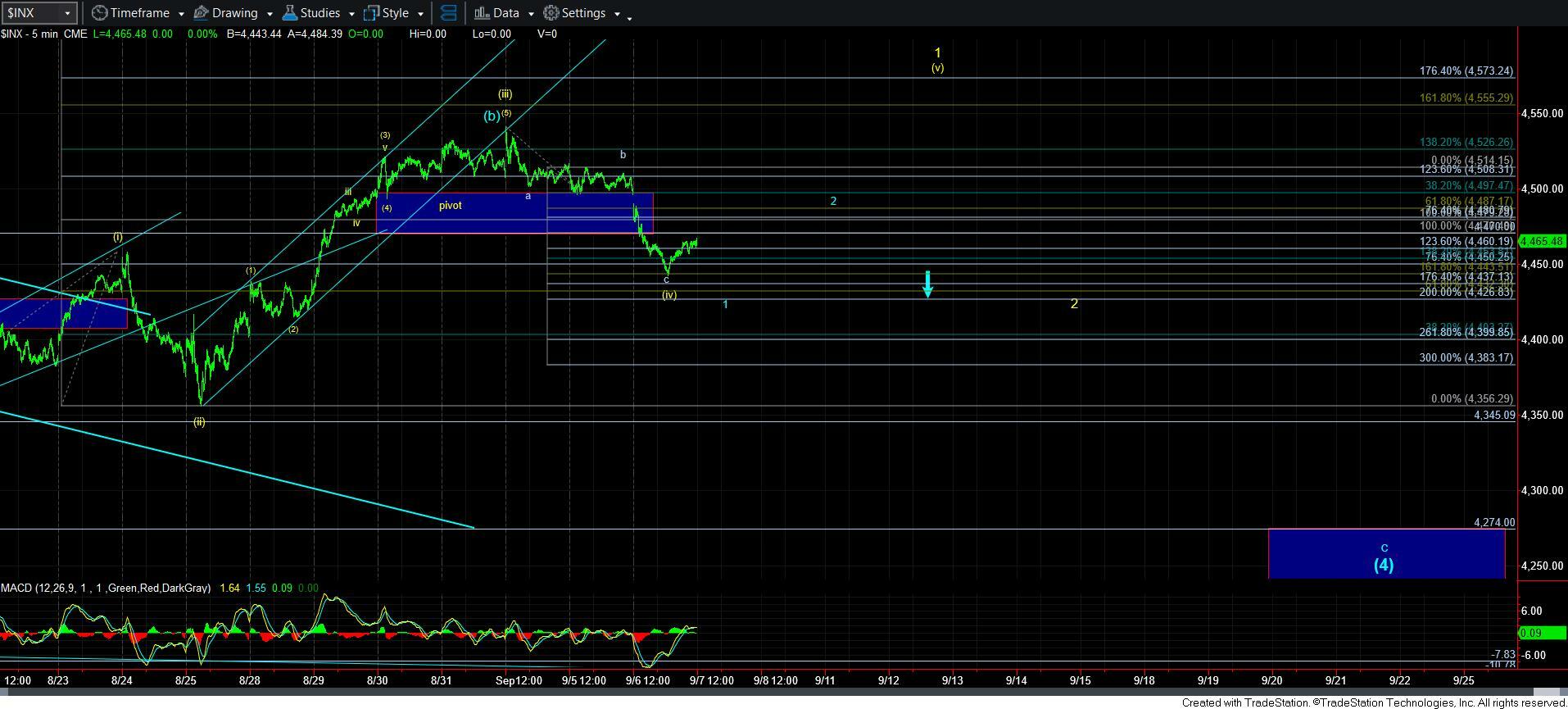 5minSPX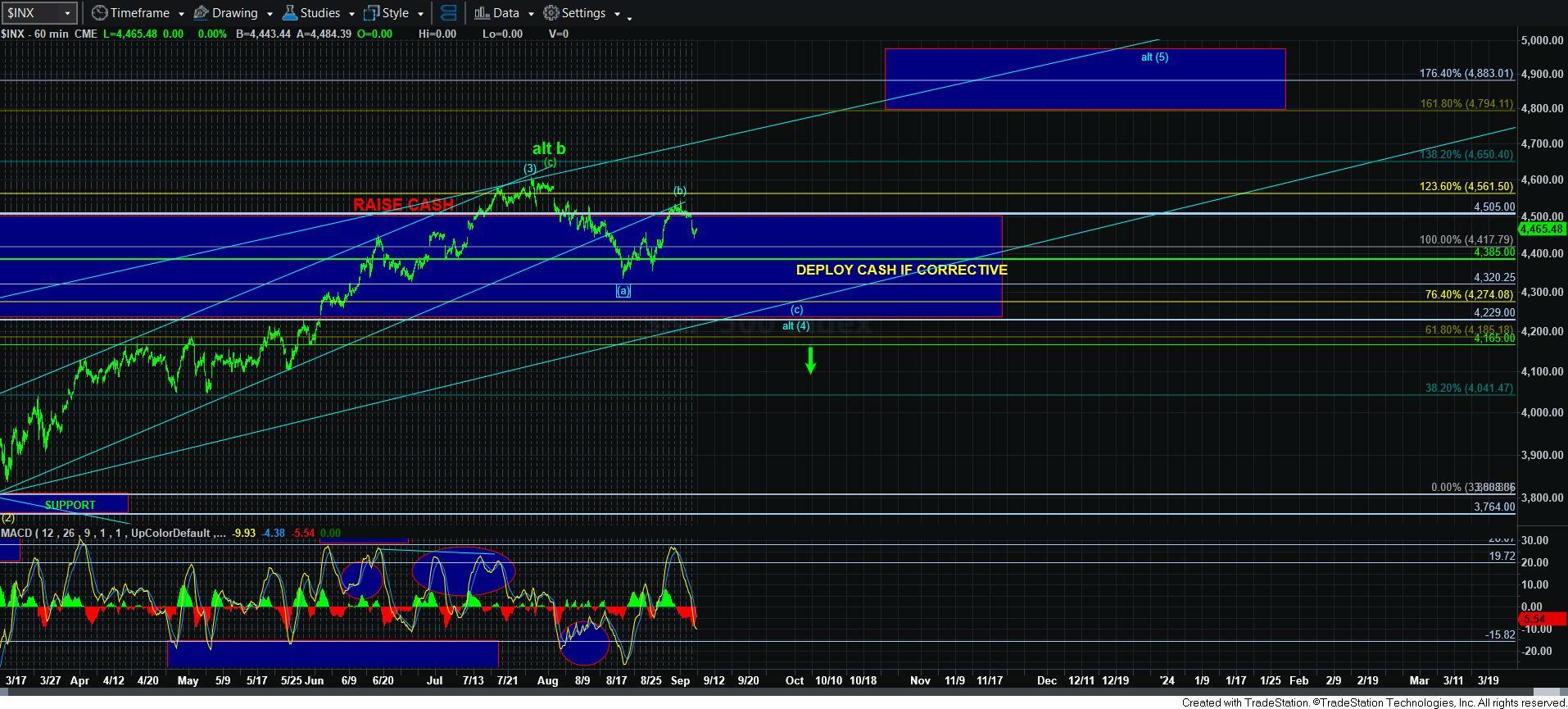 60minSPX