Corrective – So Far - Market Analysis for Oct 14th, 2020
As I have been saying since last week, depending upon how the market drops from the high we strike this week will be instructive as to whether the market will be heading higher in the near term – in either a more extended b-wave, or potentially even attempting to complete the yellow wave structure over the coming weeks.
Thus far, the pullback is looking quite corrective. In fact, if this continues as an a-b-c pullback as it looks now, it certainly does not project to break below the 3466SPX support, barring some unusual extensions lower. But, the overall decline is looking rather corrective so far, which means that market is setting up for another rally as long as we hold over the 3466SPX support.
Of course, if the market breaks down below 3466SPX and follows through below 3439SPX, then we will have a strong indication that the b-wave has topped already. But, as it stands right now, I am not seeing strong potential for that.
Now, even if the market does hold 3466SPX support, and then rallies to the next higher blue box on the 5-minute SPX chart (3582-3627SPX), that can still represent an expanded b-wave high. But, once we move to that box, then the 1.00 extension at 3511SPX becomes our support, with a confirmation of a b-wave top being seen with the break down below 3466SPX. Again, those levels become our next focus levels should we now hold the 3466SPX region, and continue higher to the next higher target region.
Overall, I am still maintaining my expectation and primary count that this is a b-wave rally. Many of the stocks that our StockWaves analysts track still seem to be strongly suggestive of the c-wave decline in the larger patterns to complete their respective 2nd waves. So, unless the market is able to fill in all of the yellow count, I am still maintaining a b-wave primary count, with a break down below 3466SPX being our initial indication that the b-wave has topped.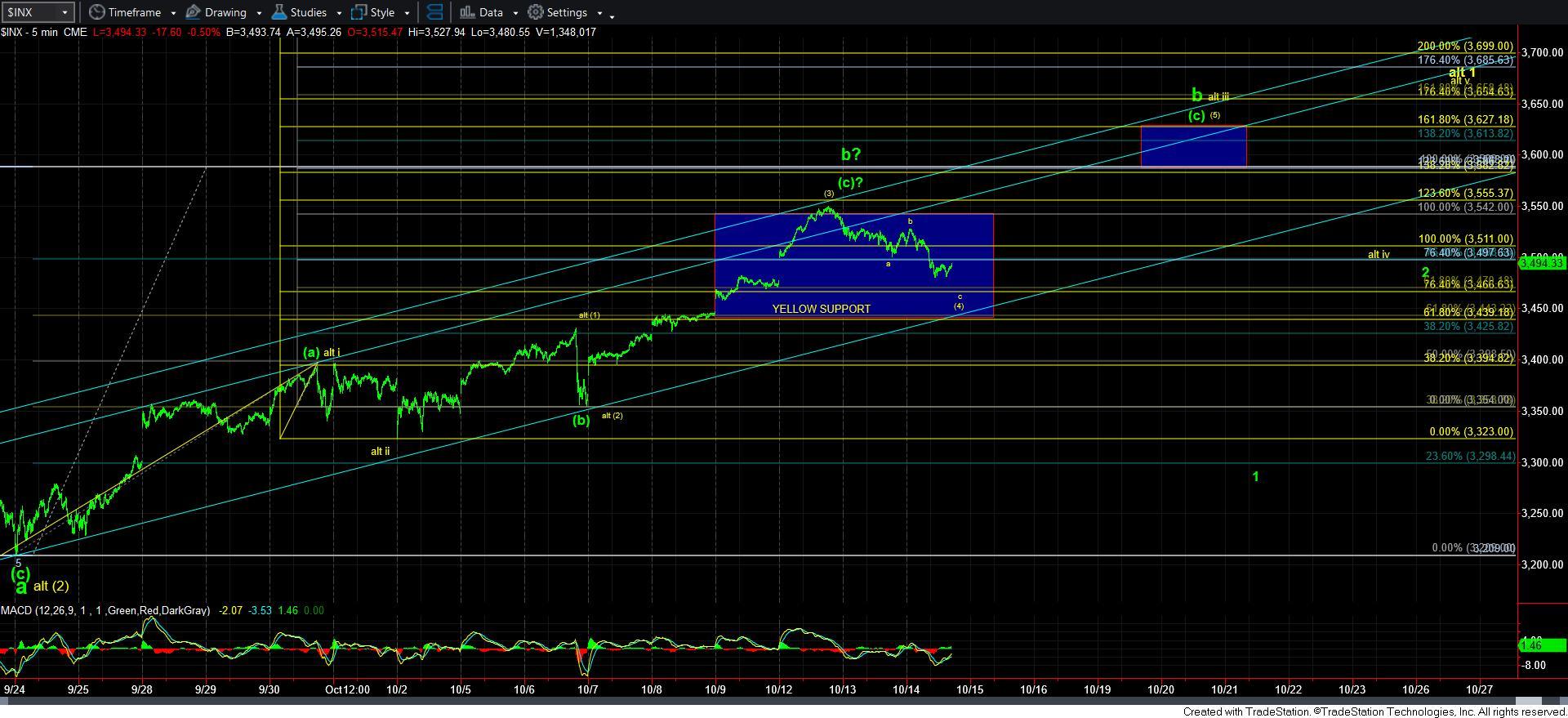 5minSPX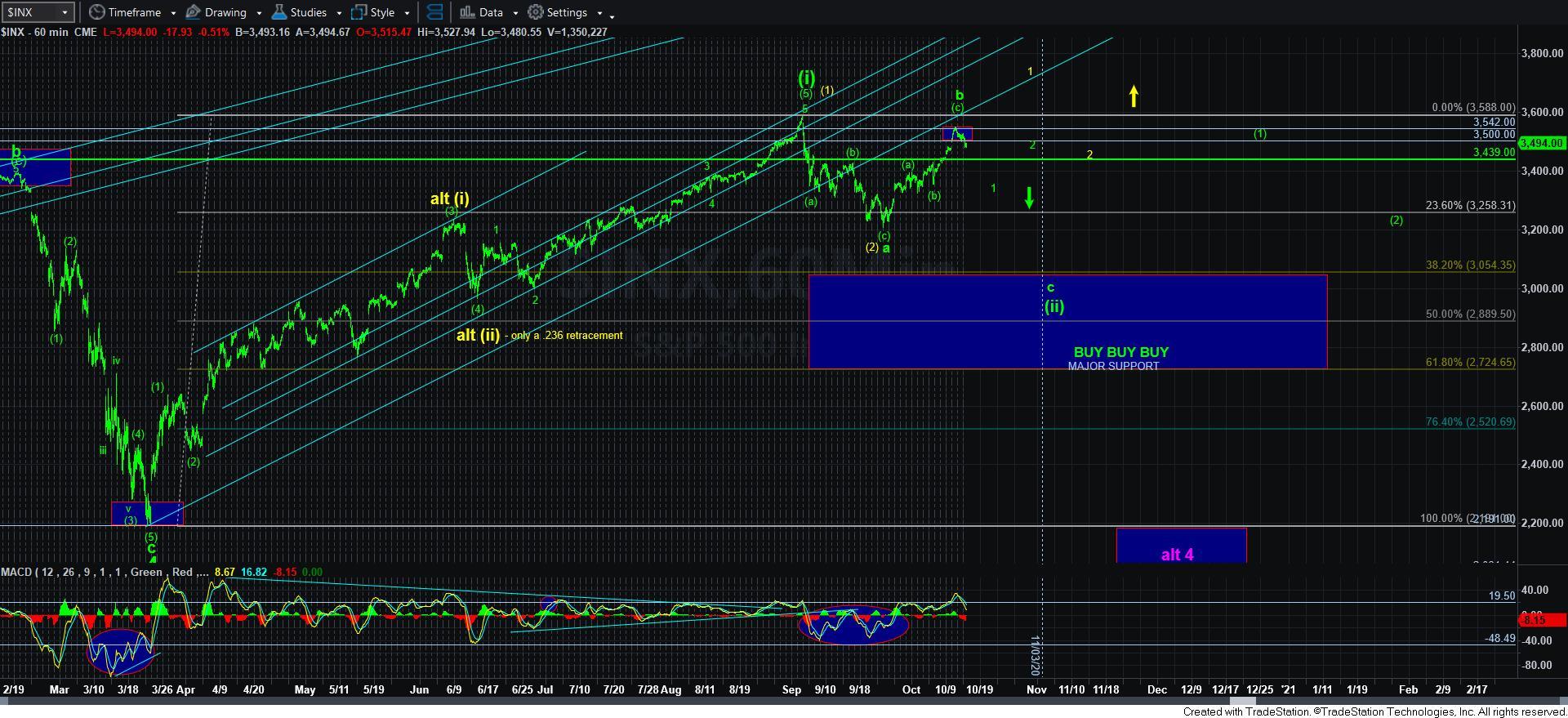 60minSPX