Corrective Rally Underway - Market Analysis for Jun 15th, 2016
It would seem that we may have completed the a-wave of the bigger (a) wave in wave (2). As long as we can move through the 2085SPX region, my "ideal" target region is between 2099-2110SPX.
But, as I caution oh so often about corrective action, we have no guarantee that the market will take us up that high. But, if this is a reasonably proportional b-wave, then we should be able to move higher, but it can take us the rest of the week from a timing perspective – again, in an "ideal" sense. But, the market owes us nothing.
The main perspective still remains on the chart. I still think we will see lower levels before this correction completes. But, please do note that an impulsive move through the prior highs will strongly suggest the yellow count is in play, even though it is not my preferred perspective at this point in time.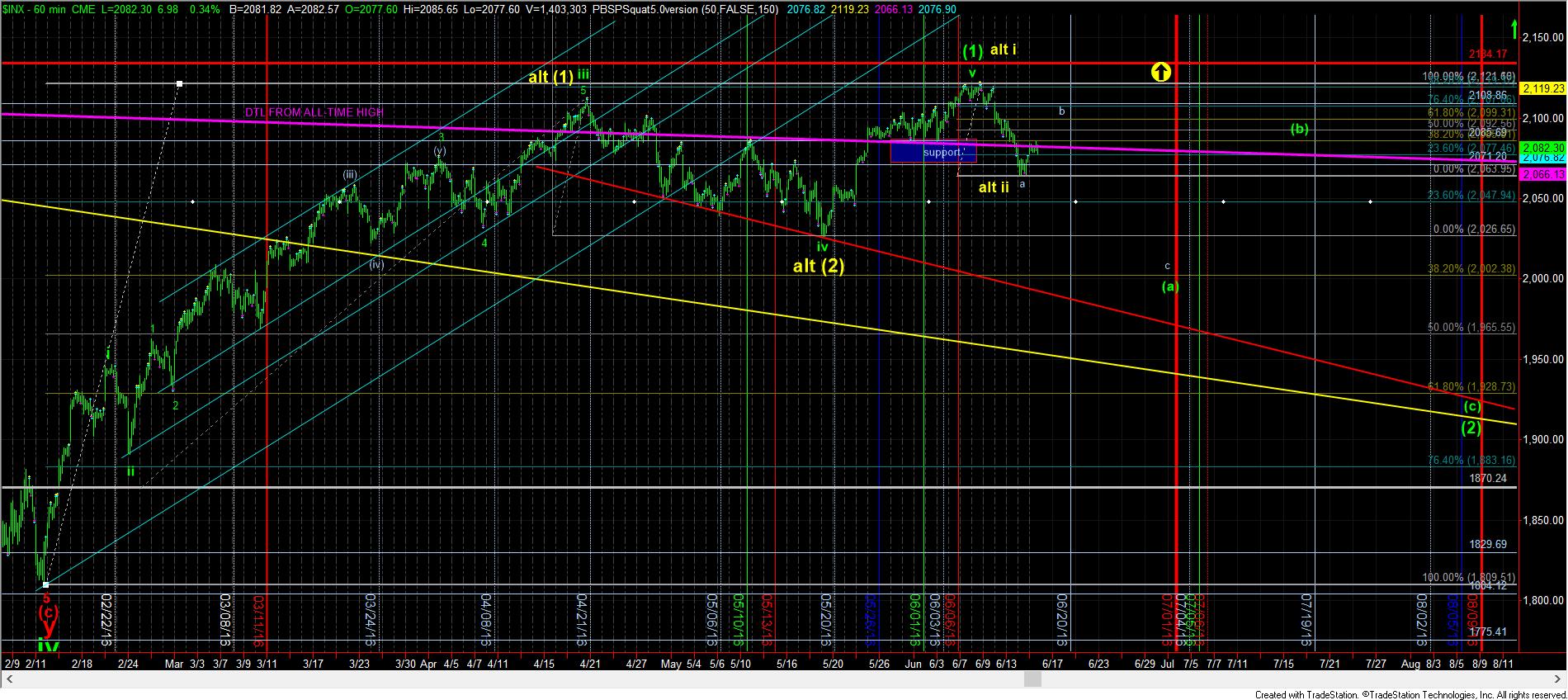 1turnchart