Corrective Bounce - Market Analysis for Apr 4th, 2022
Our primary wave count has us in wave iv in an impulsive rally off the February 24th low. What supports that perspective is that the decline off last week's high still best counts as a corrective pullback, which supports its wave count as the a-wave of wave iv.
The bounce we are seeing now is likely the b-wave of wave iv. Our ideal target for the b-wave is the 4585/90SPX region, which would be the region of the .618 retracement of the a-wave, as well as from where the a-wave would equal the c-wave into the ideal target for wave iv in the 4460SPX region. But, keep in mind, this is an ideal target whereas we have now already struck the minimum target I set for this potential b-wave. Of course, this bounce may even be just the [a] wave of the b-wave, so we can see more whipsaw in the coming days before the b-wave completes.
Since this is likely a 4th wave, I have to offer my usual warning regarding 4th waves. They are variable in nature, and can take many twists and turns. So, most should not be trading within this type of wave action. We just need to keep in mind that as long as we remain below 4590SPX, we will likely drop down to the support region below in the 4460SPX region. It would take a strong break out through 4590SPX to open the door to the yellow count, which would suggest that wave iii is not yet complete.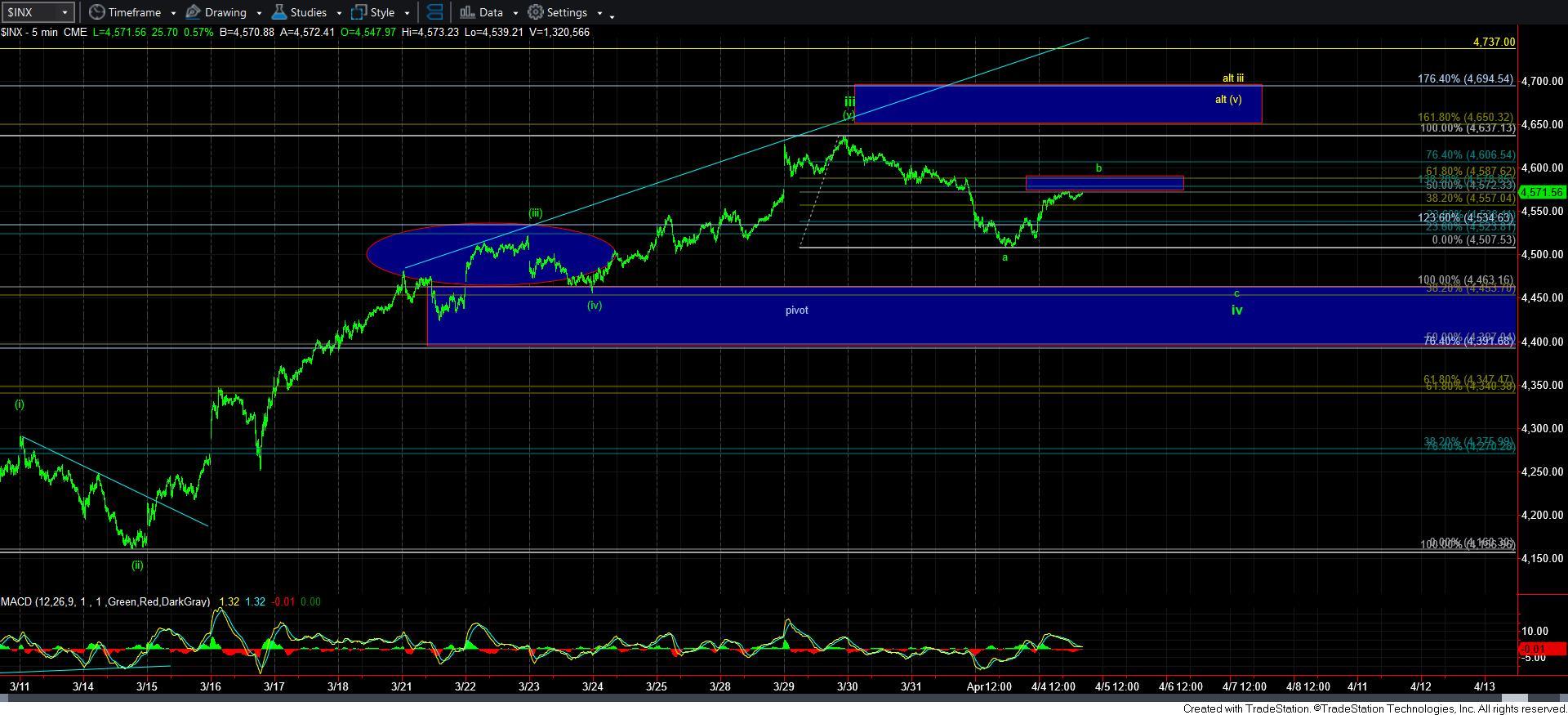 5minSPX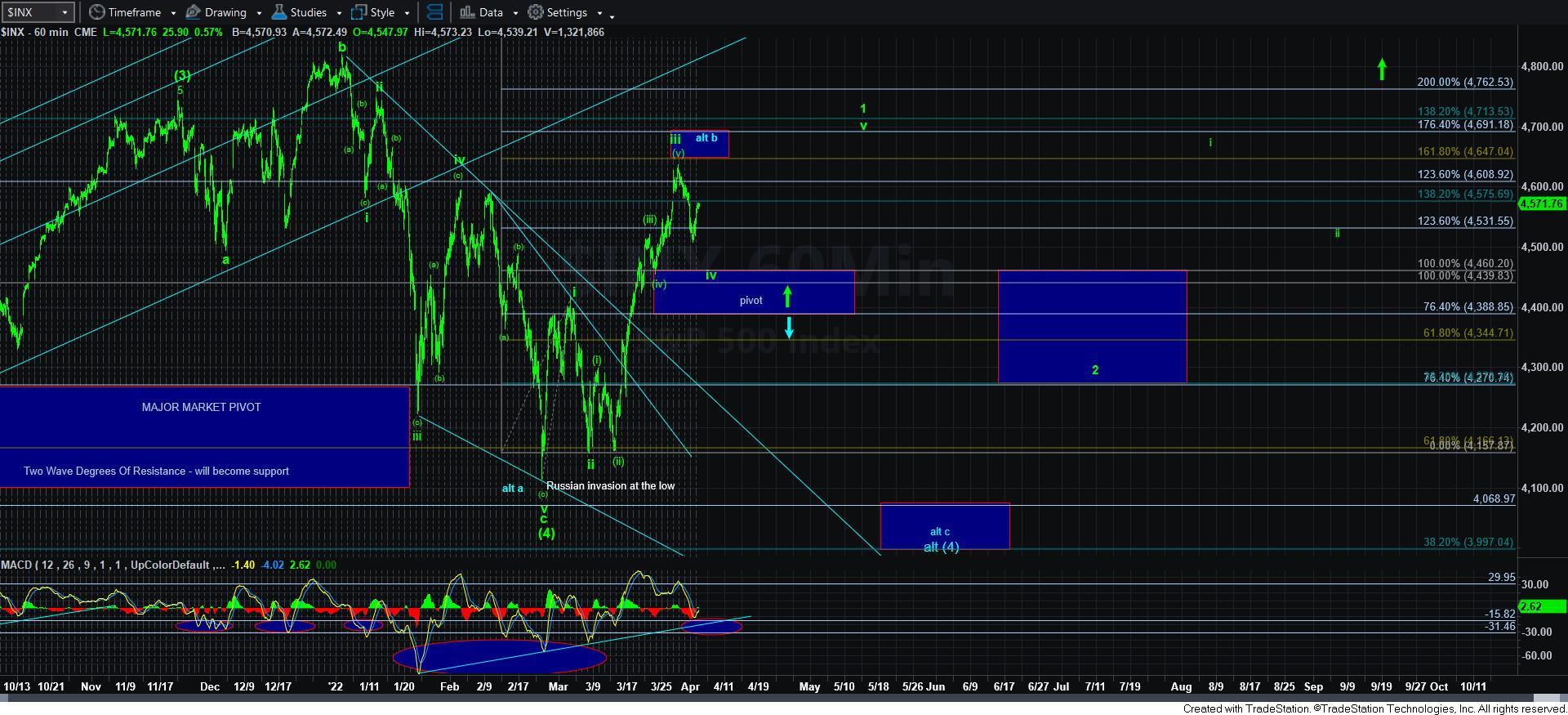 60minSPX