Corrective Action Is NOT Easy
I wish I could say I have more insight into what the market is doing since my update last night. But, unfortunately, not much has really changed from my perspective last night:
For now, I am unsure if we head down to the 2008-2027 lower target directly, or if we are going to see a (c) wave back up for a bigger b-wave before we head lower. But, as we have been noting for weeks, the market will likely be heading much lower before we are able to confirm that the pattern is setting up to head to 2500+ over the coming year. So, I will remain focused on this correction taking us lower as my primary focus, even if we do make a higher high.
There is one more point I would like to add. In taking the time we have for the last two days within the region we now find ourselves, the market has delayed enough to allow a rally up to the bottom of the trend channel from which we just broke down. Moreover, we have a minor turn date tomorrow, with a Bradley on the 10th and another on the 12th. So, it would seem that we could be setting up for quite a bit of whipsaw in this region. For now, I still remain on the sidelines with any short term trading until clarity develops on how this (a) wave will complete.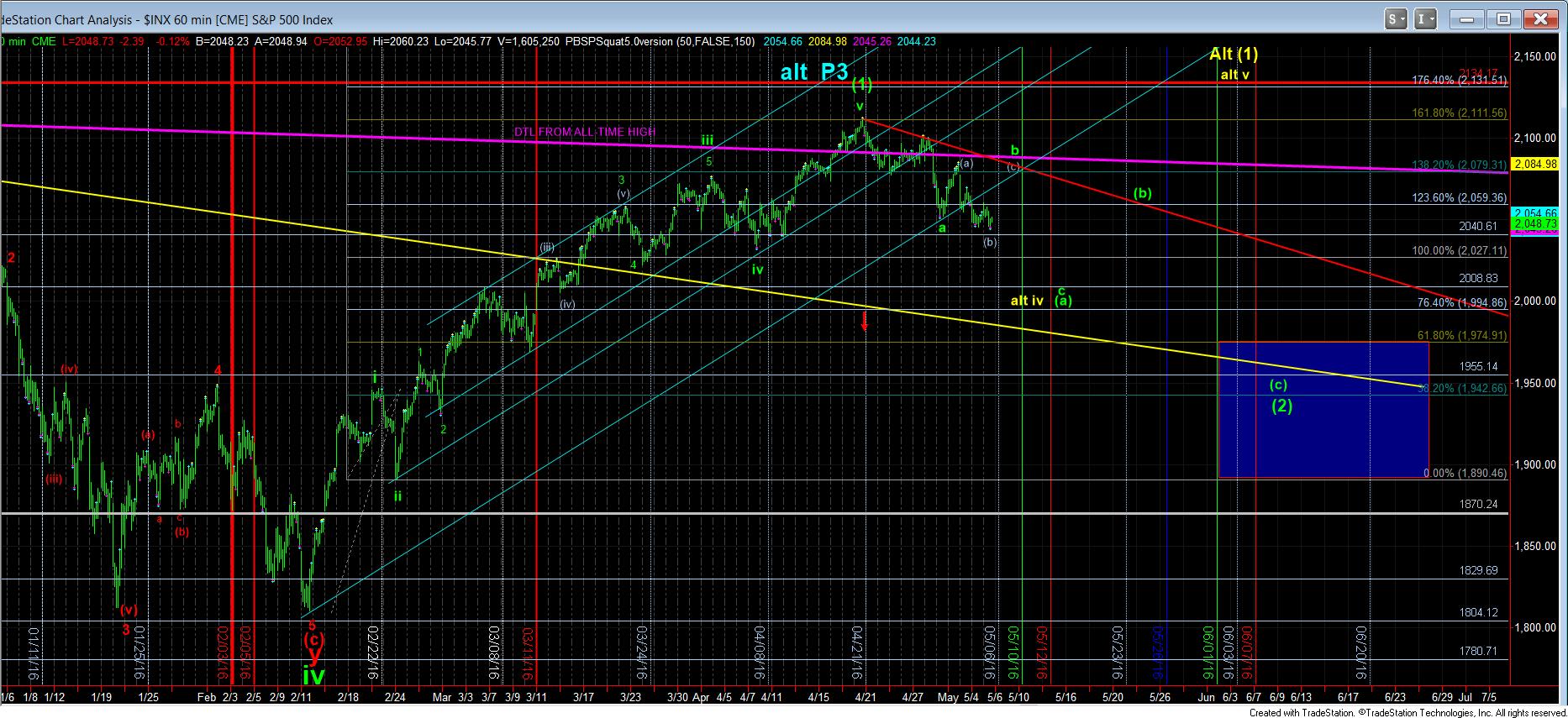 1turnchart