Corrective Action - Market Analysis for Nov 14th, 2016
The action we experienced today in the SPX seems to support that we are in a wave 2 consolidation/pullback. That being the case, nothing has changed from my expectations over the weekend. As long as we hold the "support" box, we are poised to see a big break out in the heart of a 3rd wave, which will follow the action seen in the IWM recently.
And, again, it takes a break down below the "Clinton-exoneration" low to invalidate this pattern.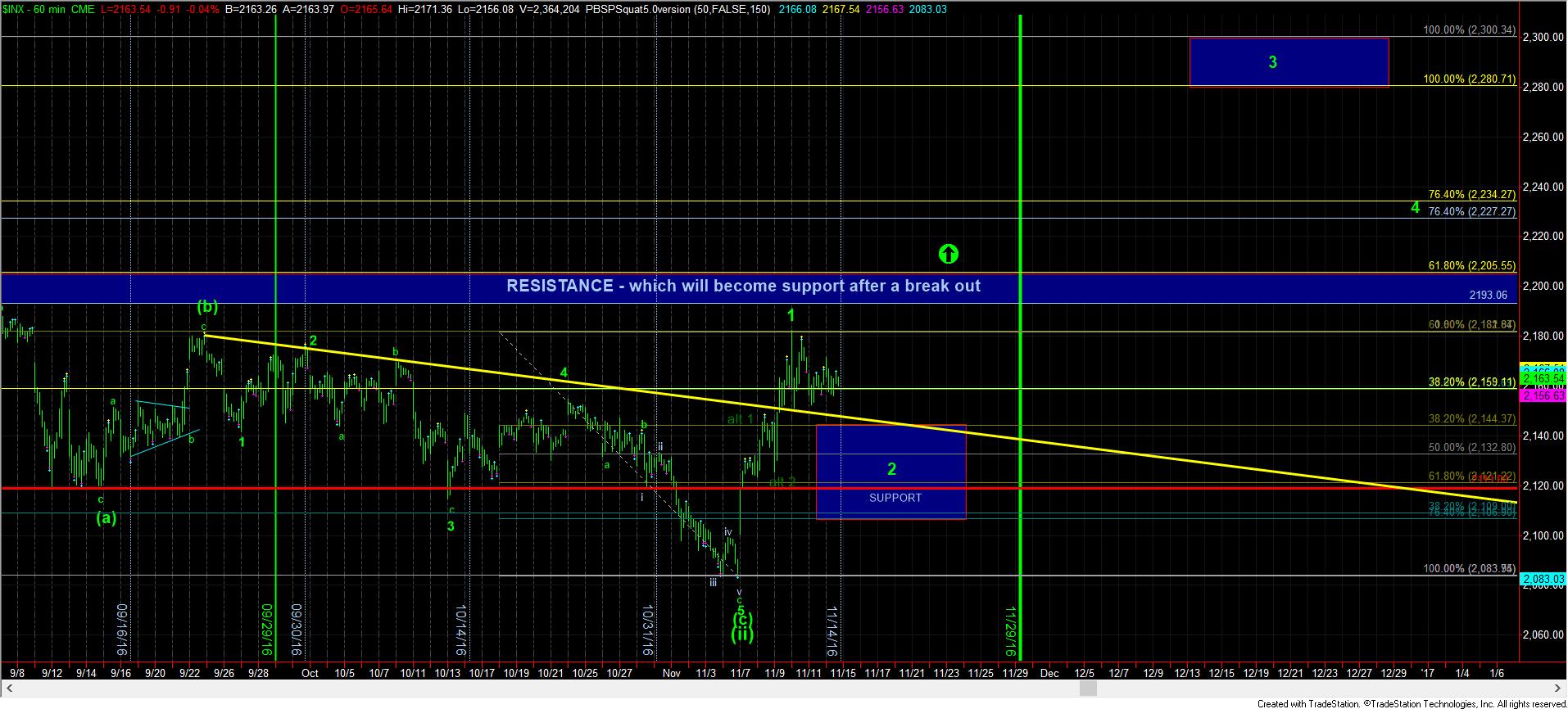 1turnchart