Continued Sideways Action - Market Analysis for Feb 7th, 2017
The market continues to move sideways, and still keeping us in the dark about a potential pullback.
Currently, the market can be considered completing a b-wave in the alt 3 count, which sets up a rally through the 2300 region to complete this ending diagonal, which "should" complete this week in this count.
However, I am still going to caution you about the potential for a running triangle, as shown in the alt 4 count in yellow, which would invalidate once the market breaks below 2267SPX. As long as we remain over 2267SPX, we have to at least consider this running correction, especially since the market provided us one back in 2013, and we don't want the market to get away from us on the upside.
Yet, my "preference" still remains a re-test of our upper support region below, and a break of 2267SPX would make that a much greater probability.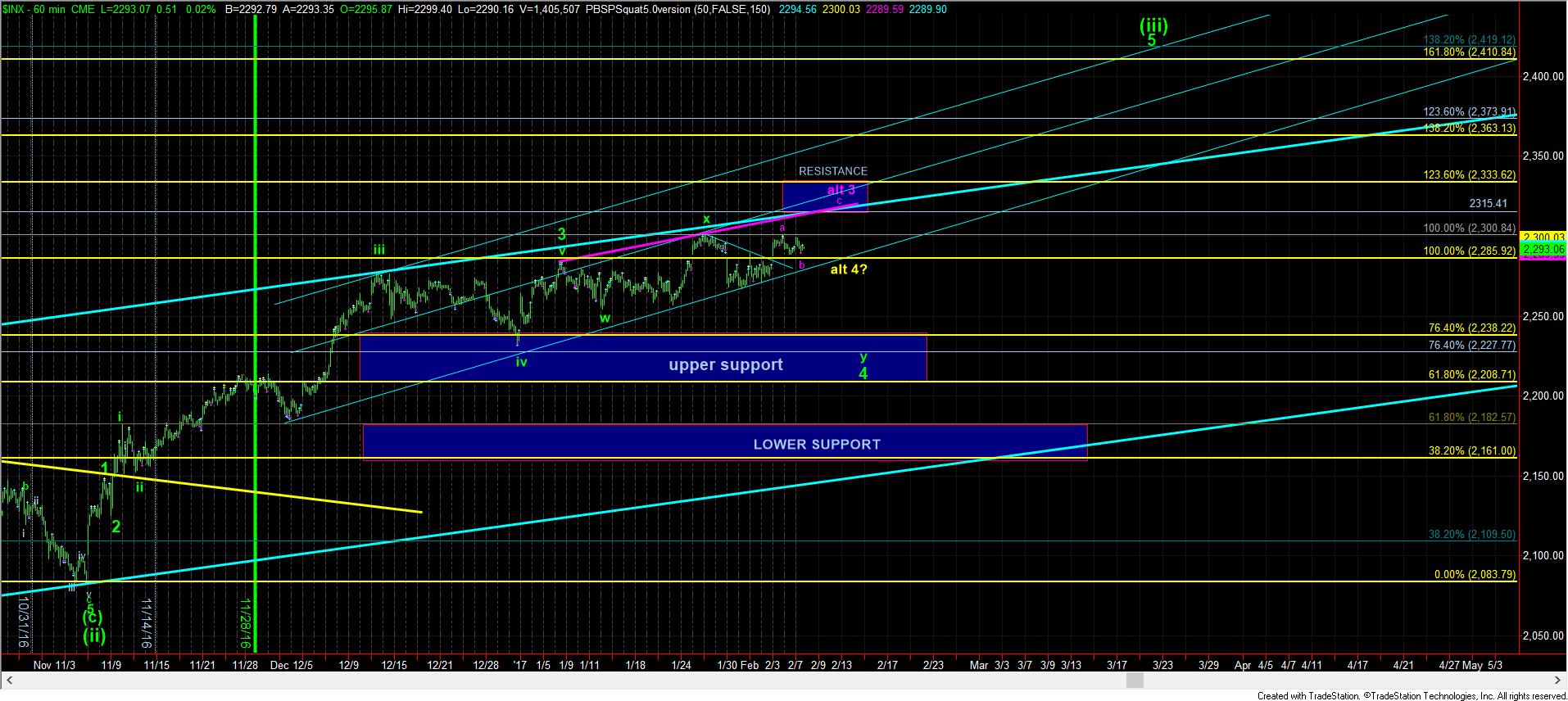 1turnchart