Consolidation Or Distribution?
That is always the question when the market begins to stall near the highs. And, to be honest, as I have been posting throughout the last week, another higher high is still well within the realm of probabilities until we are able to break initial support.
While I have a potential downside set up outlined in yellow on the attached 3-minute ES chart, please recognize that until we break below today's low, there is nothing suggesting this will actually trigger. The market has provided us several potential downside set ups in the past, but until it actually triggers, the market maintains potential for that higher high.
Overall, I cannot say that my perspective has at all changed since the weekend. But, until the market actually breaks support, there is no downside to speak of yet. Most specifically, the 3060/65 support is the initial floor, which, if broken, will then point us down to the more important 3020/30 support region. It will take a break below that secondary support to suggest a bigger drop is taking shape. And, as discussed over the weekend, the nature of that drop will provide us with many more answers about the larger degree structure.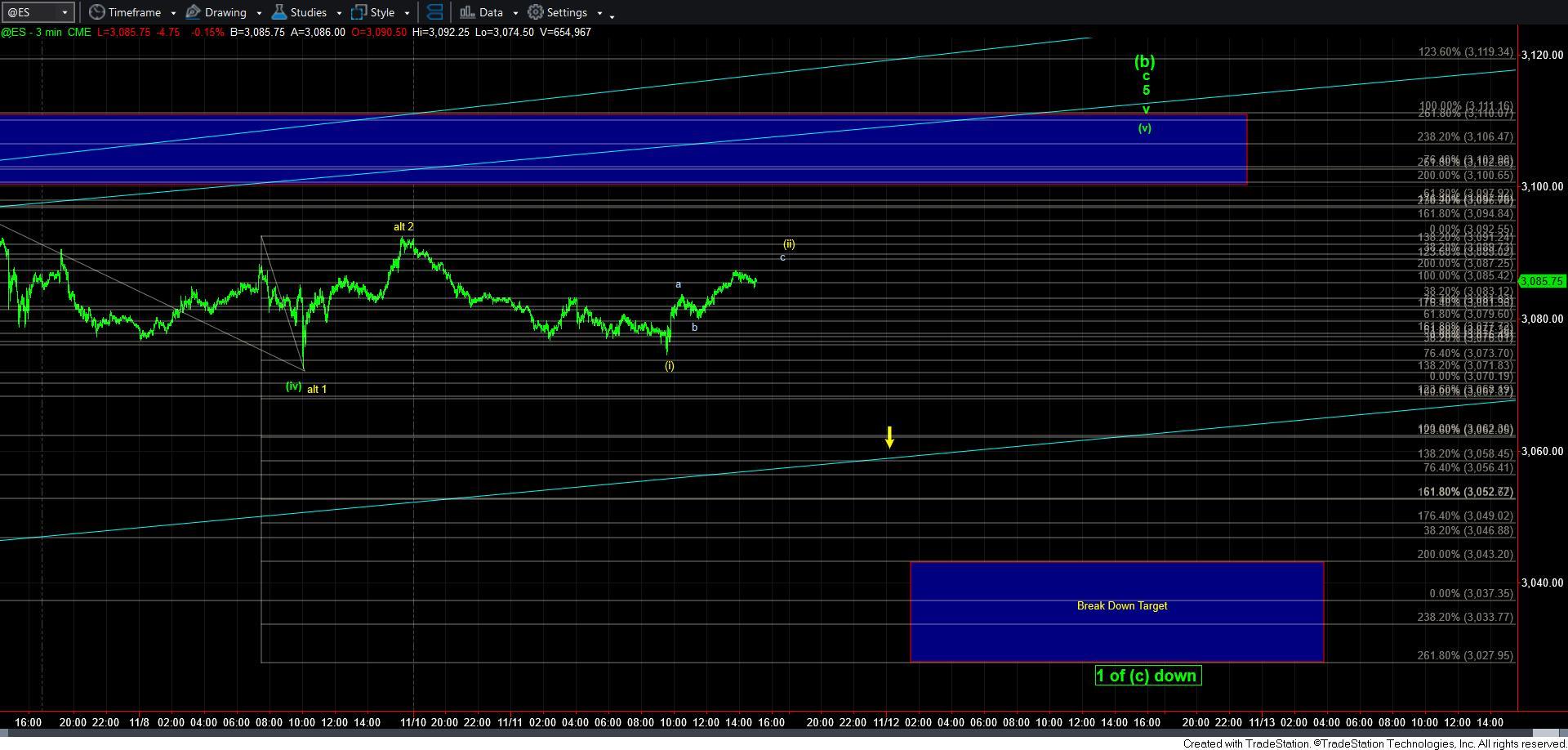 3minES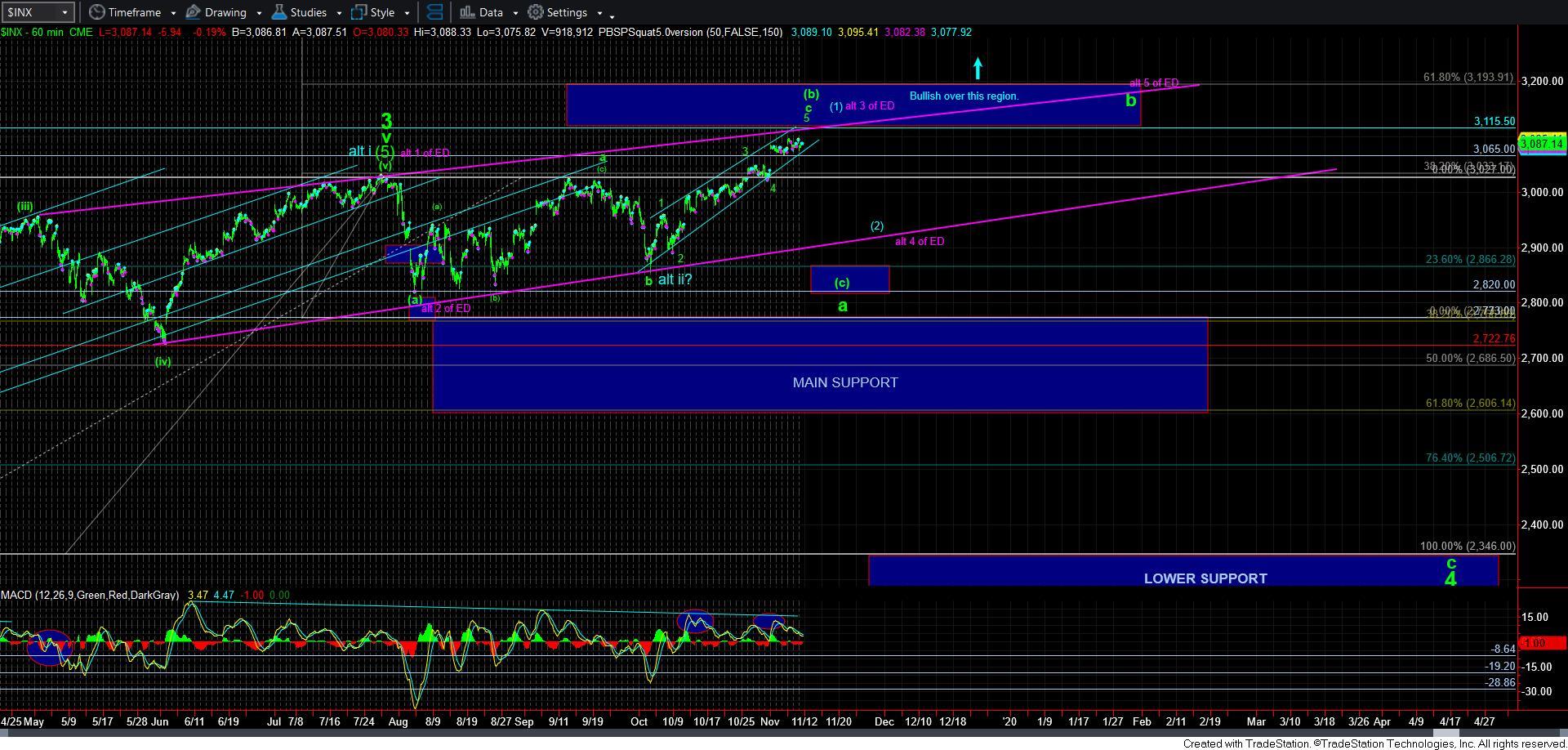 60minSPX