Consolidation Is The Name Of The Game
One has to remember that trending moves in the market take only a fraction of the time relative to the amount of time that the market consolidates. And, this applies at all time scales.
For now, I still view our current action as a consolidation in wave iv. And, as mentioned last night, downside was the more likely outcome for today. However, with the SPX unable to test support down in the 2410SPX region, it has opened up the potential that this action will develop as a triangle for wave iv. The other potential is that this c-wave down in wave iv is actually taking the shape of an overlapping ending diagonal, which still needs a 5th wave lower to complete.
While feeling like a broken record, as long as we do not see a sustained break below the 2410SPX region, I am still looking higher to complete wave v of 3. Should we break down below 2400SPX, it opens up several potentials, as you can see on the various charts. Such a break down will complicate matters even more than the prior wave (iv) has, so part of me is "hoping" we remain over the 2410SPX region.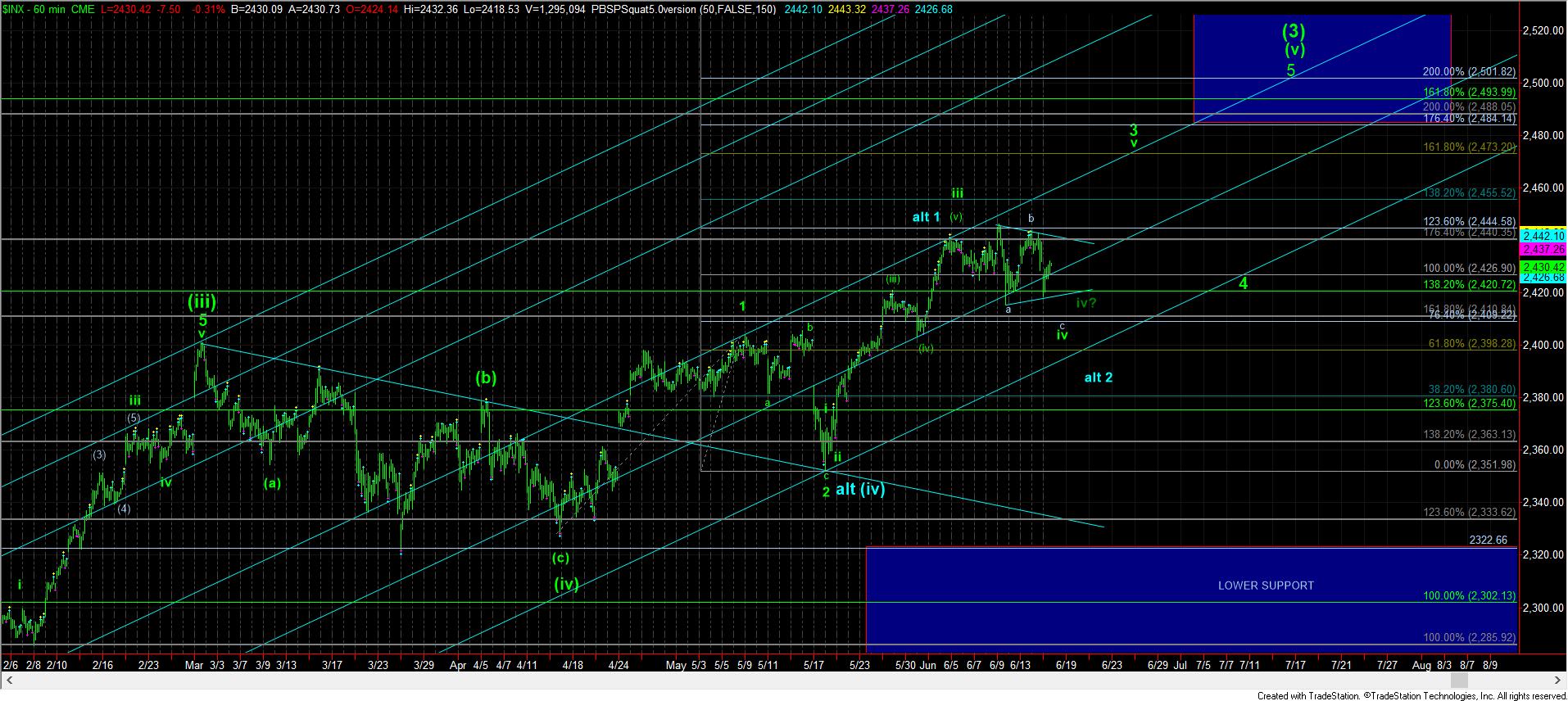 1-60minuteSPX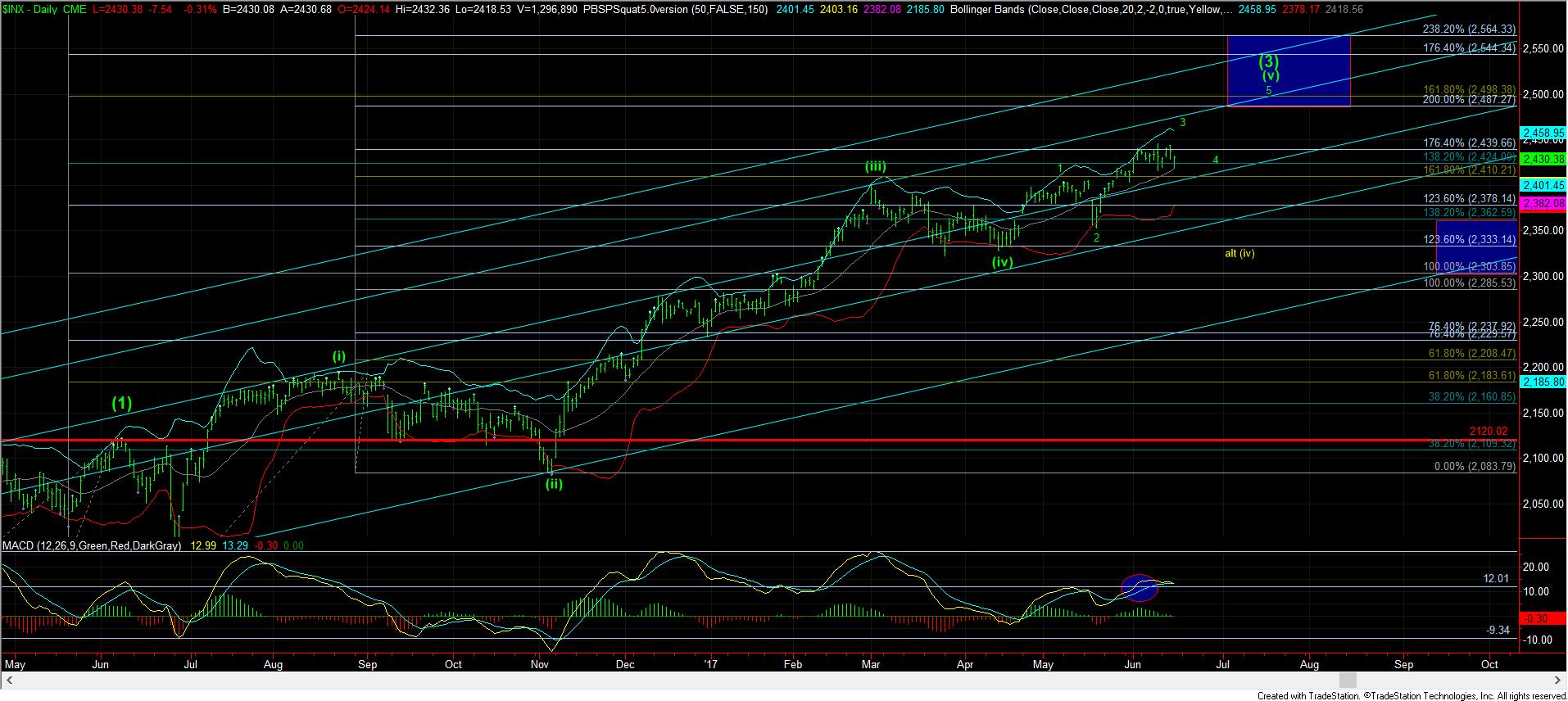 1SPXdaily