Consolidation Day - Market Analysis for Jun 27th, 2022
There is not a lot to really add to the analysis. So, I will be relatively brief.
The overnight futures struck the ideal target for wave [iii] of iii at the 1.236 extension of waves i-ii in the 3950SPX region, and we have been pulling back correctively since.
Therefore, I am viewing the current pullback as wave [iv], as you can see on the attached 5-minute SPX chart. And, as long as we hold the support box below (noted as the pivot), I am looking for an initial impulsive set up over the b-wave high to signal that we are on our way to our next target at the blue box overhead.
Clearly, if we break down below support at any point in time from hereon, then we will have to strongly consider the yellow count on the chart.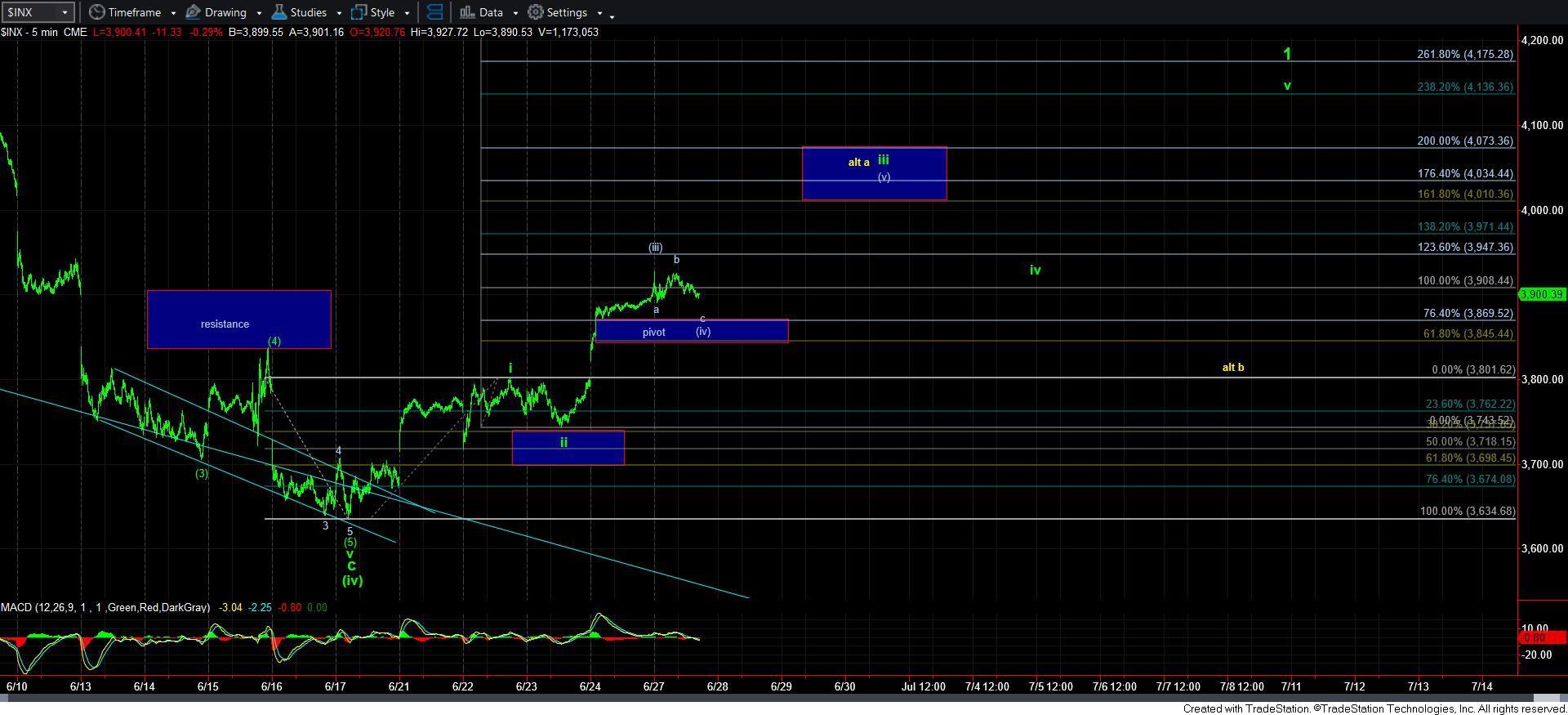 5minSPX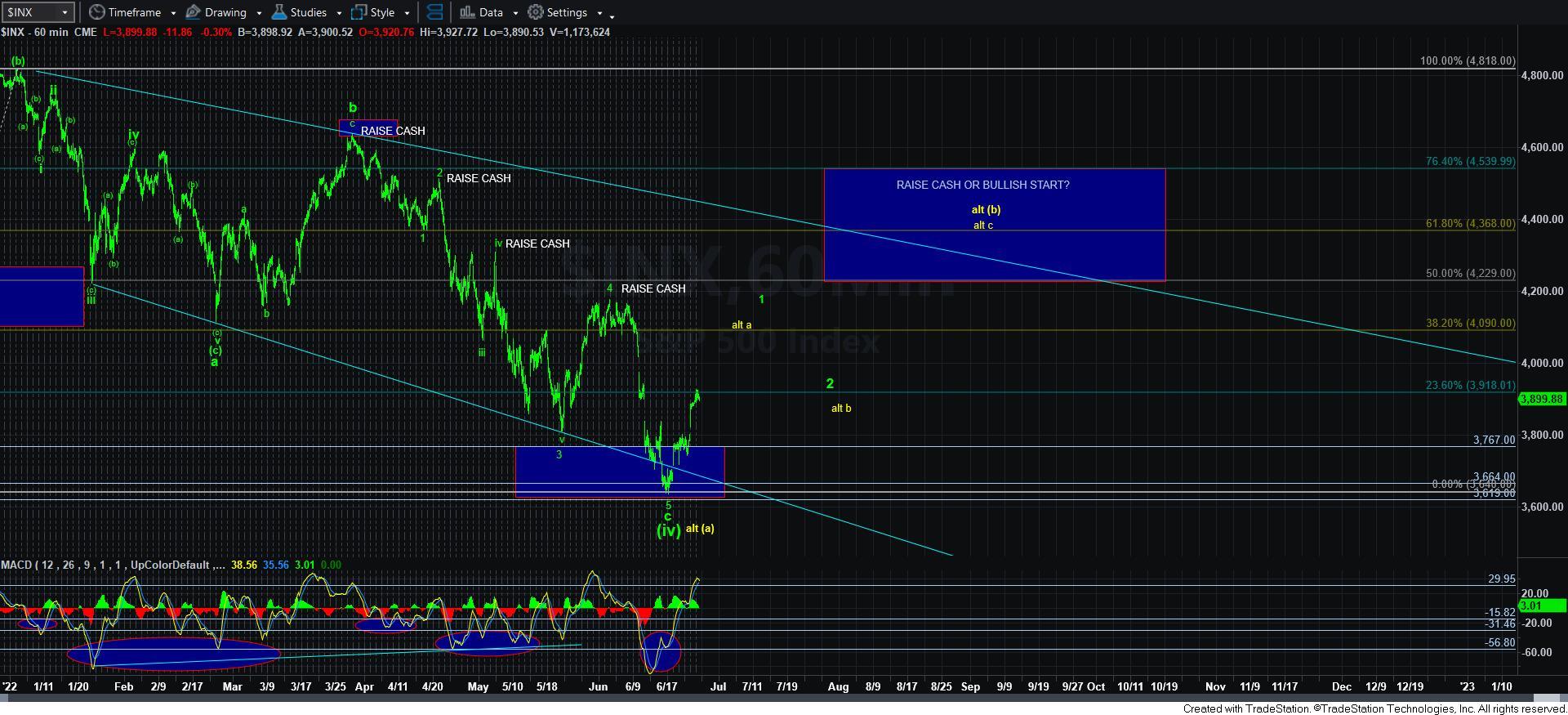 60minSPX