Consolidation Day - Market Analysis for May 31st, 2022
There is not much for me to add to the weekend analysis at this time.
The pullback we are seeing today is what I am counting as wave [iv]. And, due to the continued extension seen in the futures over the holiday weekend (which is not seen in the SPX), I am uncertain as to whether wave [iv] is done, or if the rally today is actually the b-wave of wave [iv].
So, as long as we remain below 4176SPX, I can consider this rally as a b-wave within wave [iv], but if we break out through 4176SPX, then I have to assume we are rallying to AT LEAST the highs seen in the futures just north of 4200 to complete wave [v] of iii.
In the bigger picture, we still need two successful tests of the pivot on the 5-minute chart to set us up for a completed 5-wave structure off the recent lows. And, should we complete that 5-wave structure over the coming week or so, then we will likely be setting up for a rally to 5150+ after we see a corrective wave 2 pullback.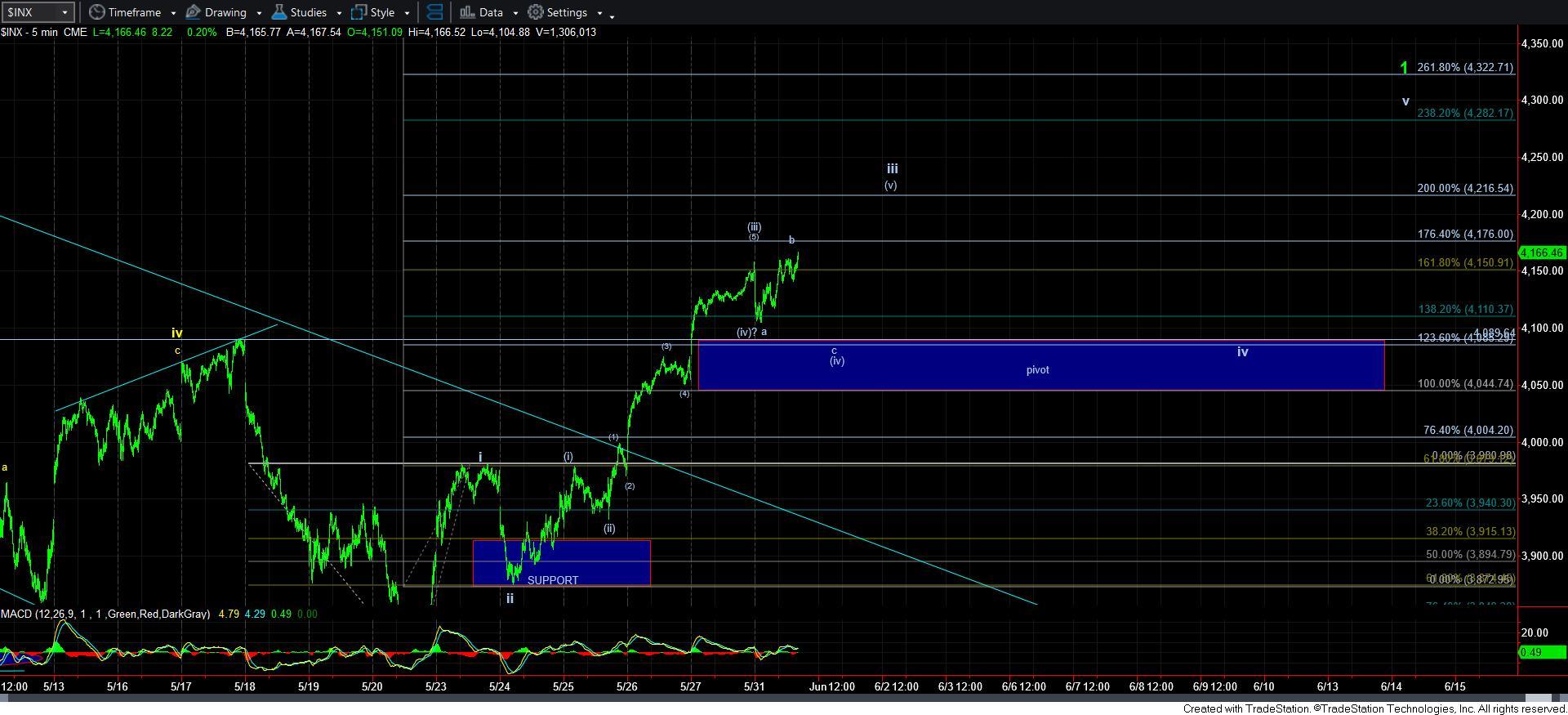 5minSPX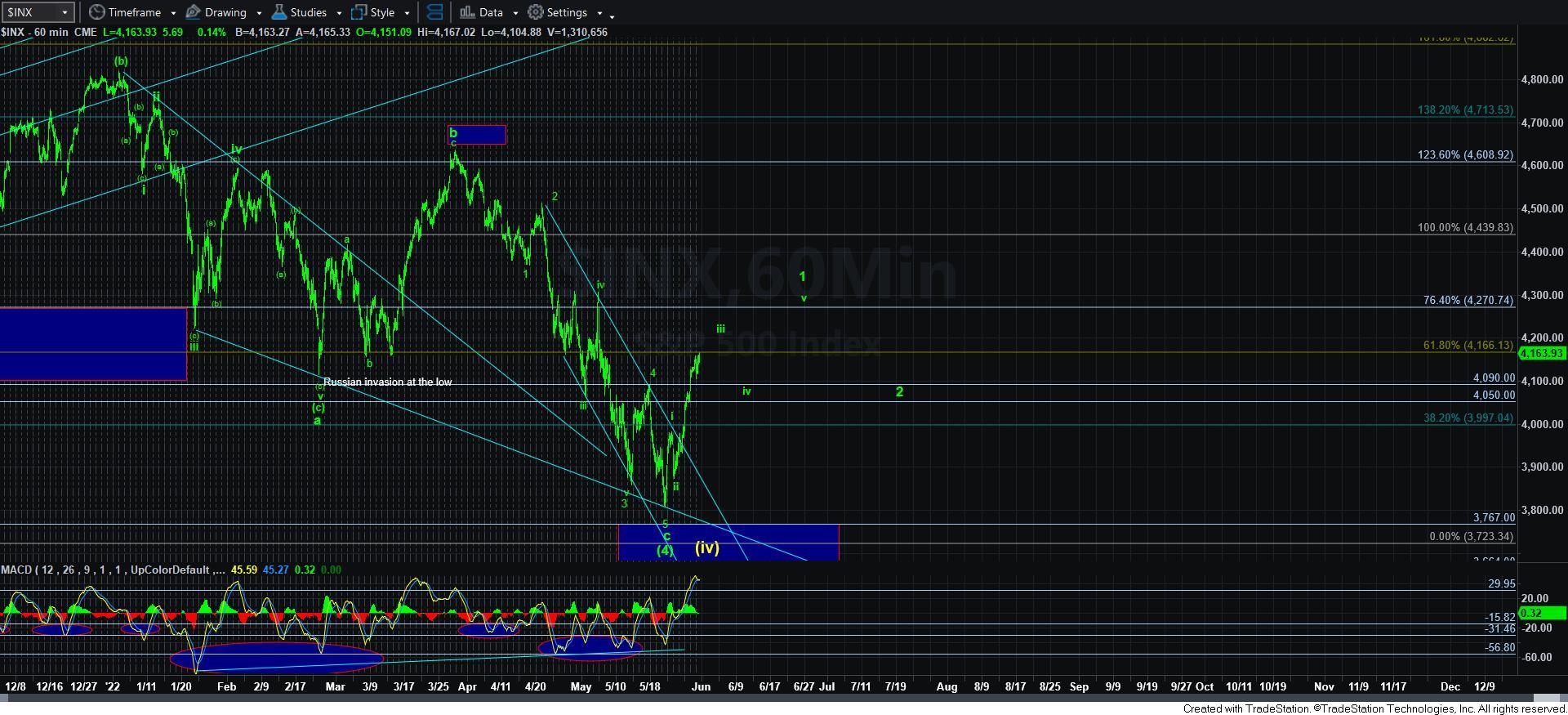 60minSPX