Consolidation Day - Market Analysis for Apr 2nd, 2019
With the market simply consolidating today, there is really not much more I can add to the analysis presented last night.
Support still resides at 2830/40SPX, with resistance at 2875/85SPX. Today, we finally struck the ideal target we had for this b-wave at 2875SPX, but the market has not provided any indication yet that it has topped. In fact, the micro structure still looks to need higher before it completes.
So, as long as we hold over the 2830/40SPX region, I have to expect a few more "squiggles" to the upside.
Again, resistance overhead is initially at 2875/85, followed by 2910/15SPX above that. And, through that, we clearly have a straight path to the [a]=[c] target in the 2950SPX region. Nothing new in these numbers, as they were presented last night, and there is no downside to speak of yet until at least 2830SPX is broken.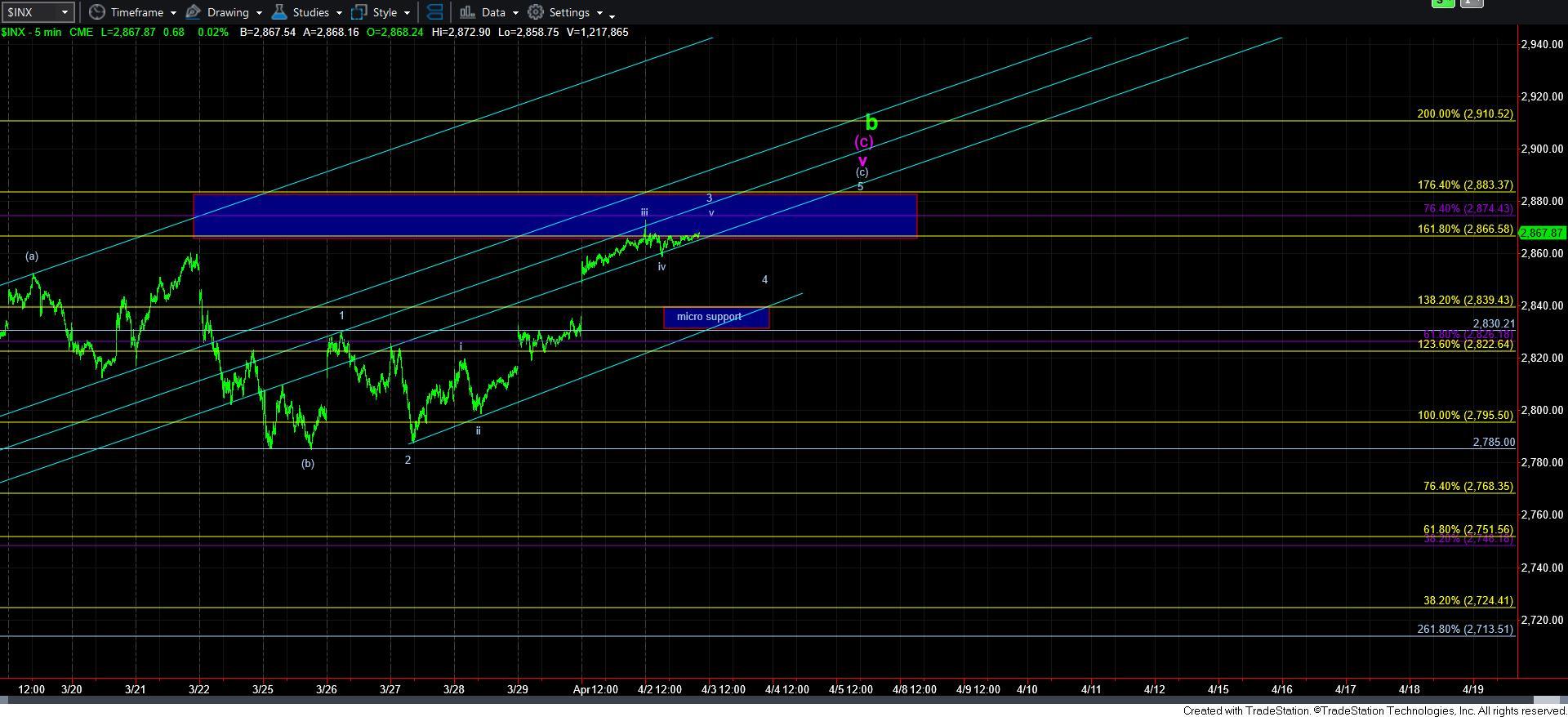 5minSPX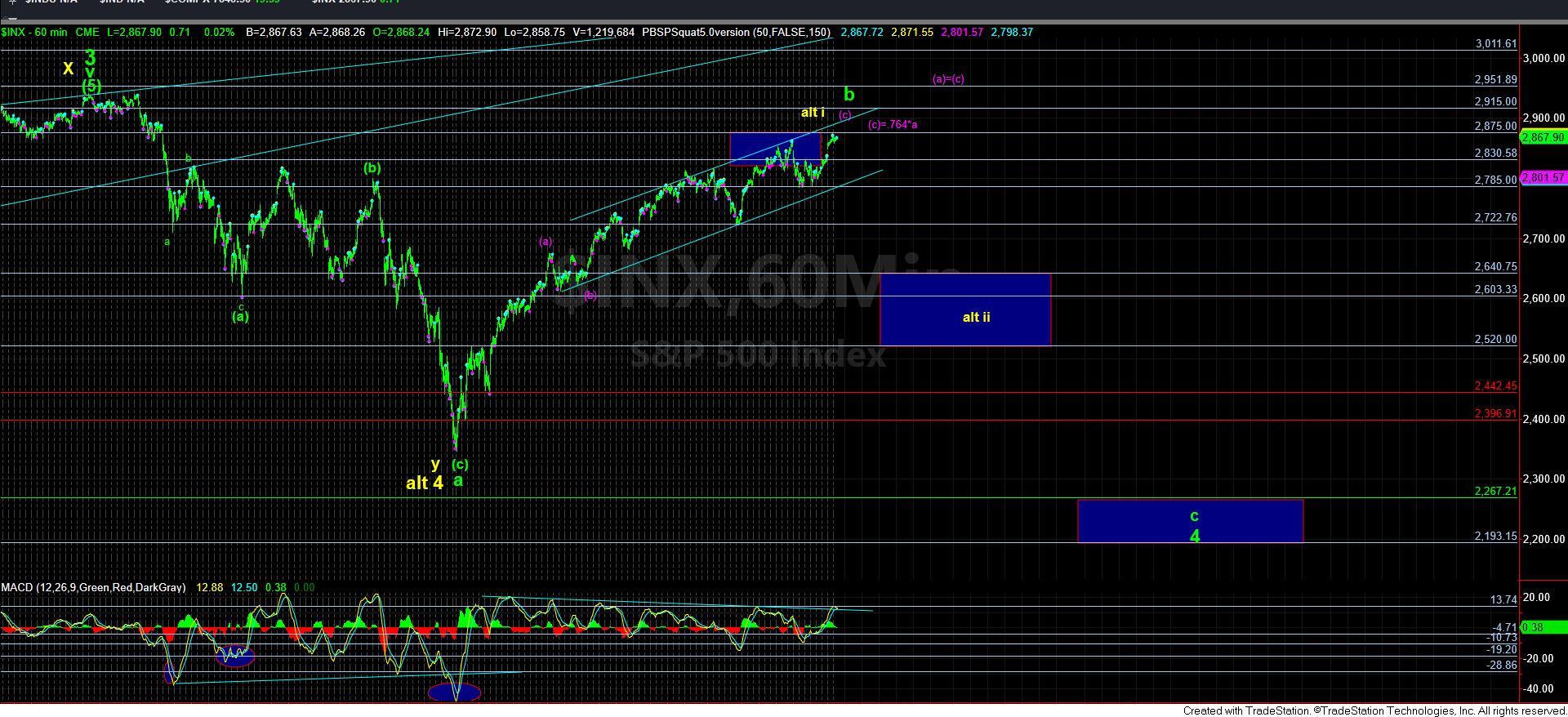 60minSPX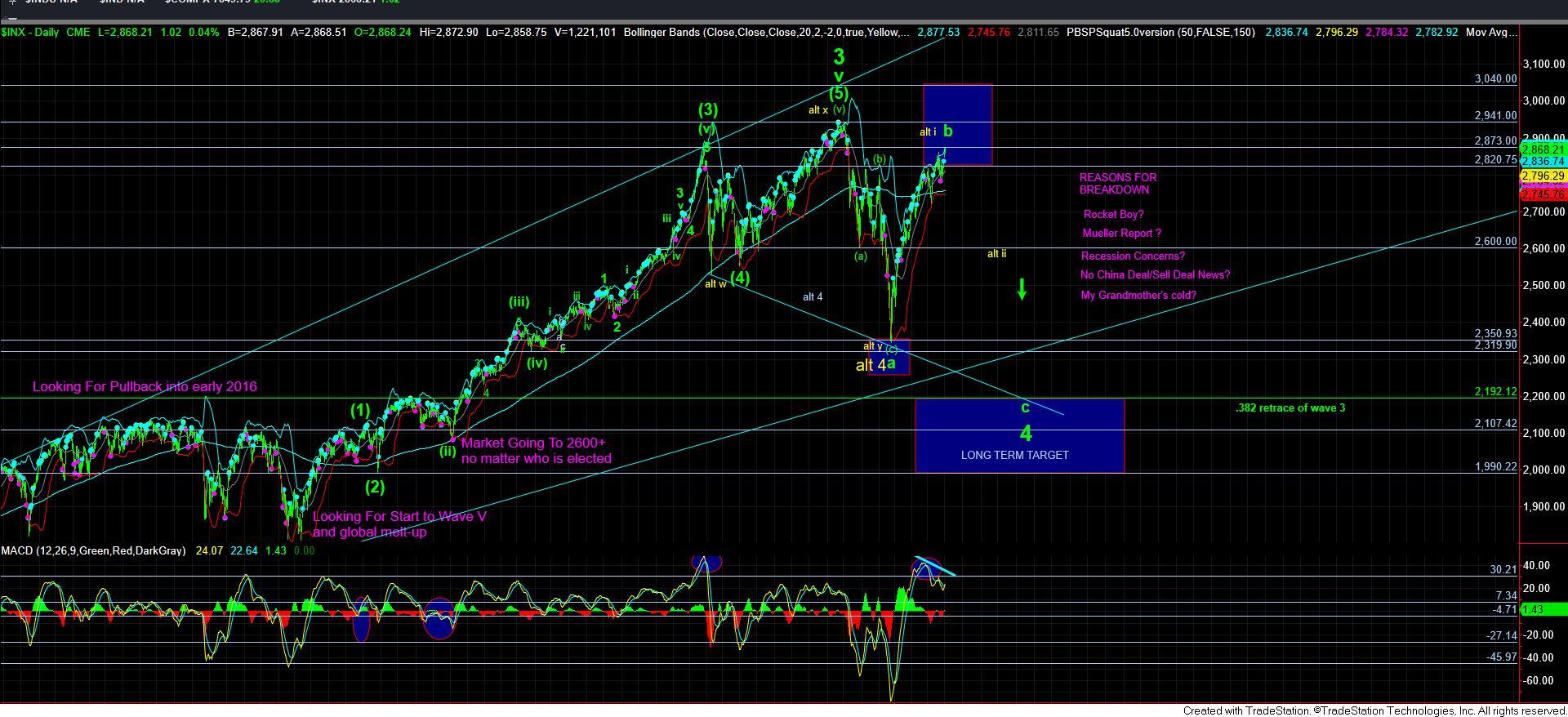 1SPXdaily