Consolidation Day - Market Analysis for Aug 8th, 2016
After a strong end of the week last week, the market seems to have spent the day today in consolidation mode. I have added a 5 minute ES chart micro count to this update to show where I believe we are in the micro count. Today's action seems to be best counted as wave iv of wave (3) off last week's low. This means that, as long as the support box on the 5 minute chart holds, our next move is likely higher to at least the 1.382 extension at 2185ES, or, more likely, the 1.618 extension in the 2190ES region.
But, as far as the larger degree count is concerned, I am unable to dare even believe in a bigger correction until the alt (ii) support box is broken. But, should it break, many factors suggest the ensuing correction can be quite deep. But, please always remember that the greater probabilities suggest that such a correction will likely be a buying opportunity.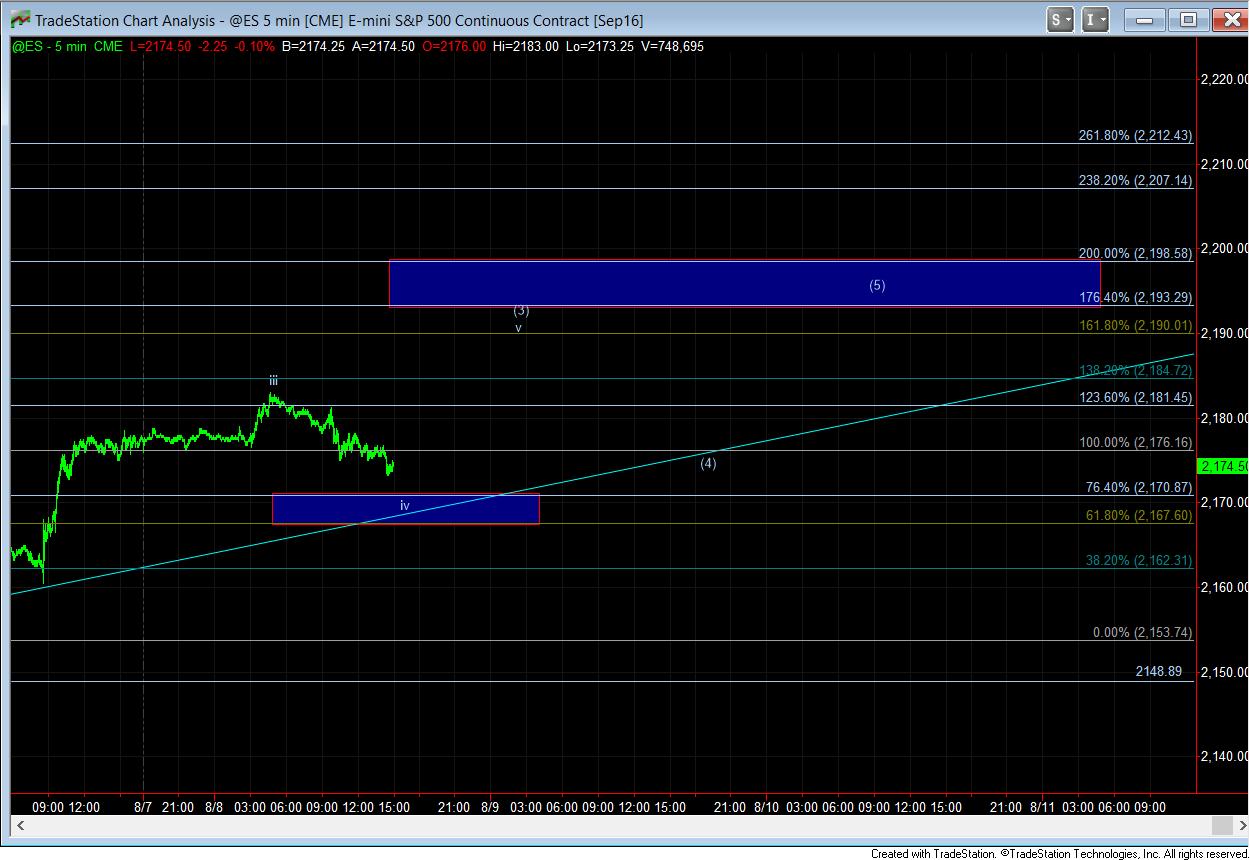 5minES
1turnchart