Consolidating Under Resistance - Market Analysis for May 25th, 2022
For the last 3 days, the market has set up a bullish upside break out potential, and we have been consolidating below the 3980SPX resistance region. And, as I have been highlighting, we have a potential i-ii, [i][ii] potential break out set up in place.
As you can see from the attached 5-minute SPX chart, I have moved our support back up to its prior location. Even if we are going to see a more expanded alt ii, the fact that we came back up to the high in what MAY be a b-wave in that alternative bullish count would provide us with an a=c right near the lows struck yesterday. So, ideally, that will remain our support right now.
Should we see a sustained break of that support, then we have to again consider the target box below before this correction completes.
However, as long as support holds, the market is poised to break out in the near term within what may be a heart of a 3rd wave off the recent lows.
So, again, as long as we remain below the high struck today and yesterday, pressure can still remain down. But, if the market is able to break out over the high, and move through the pivot, the bottom of the pivot will become our new support, with the potential pointing us first towards the 4045SPX region, and then on to the 4150SPX region, as long as the pivot holds as support.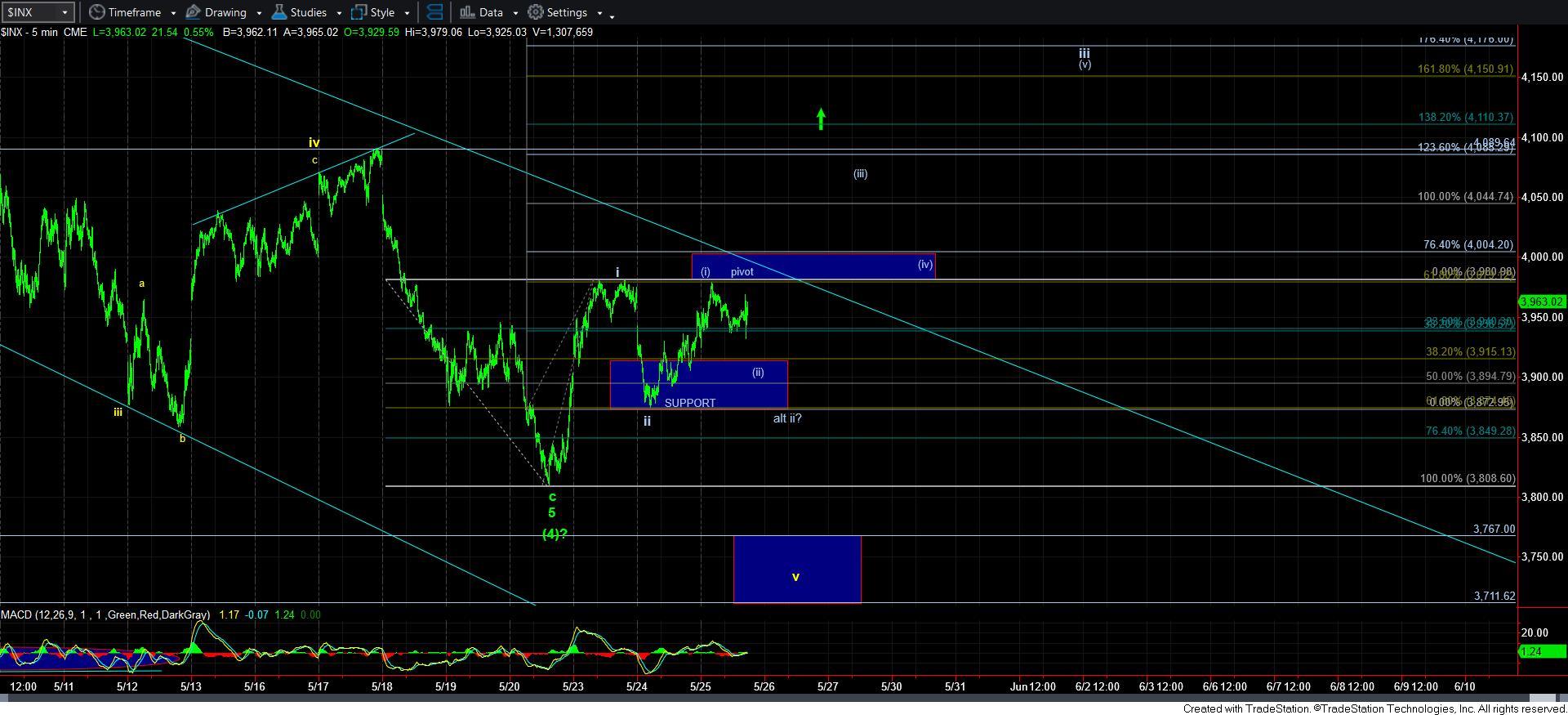 5minSPX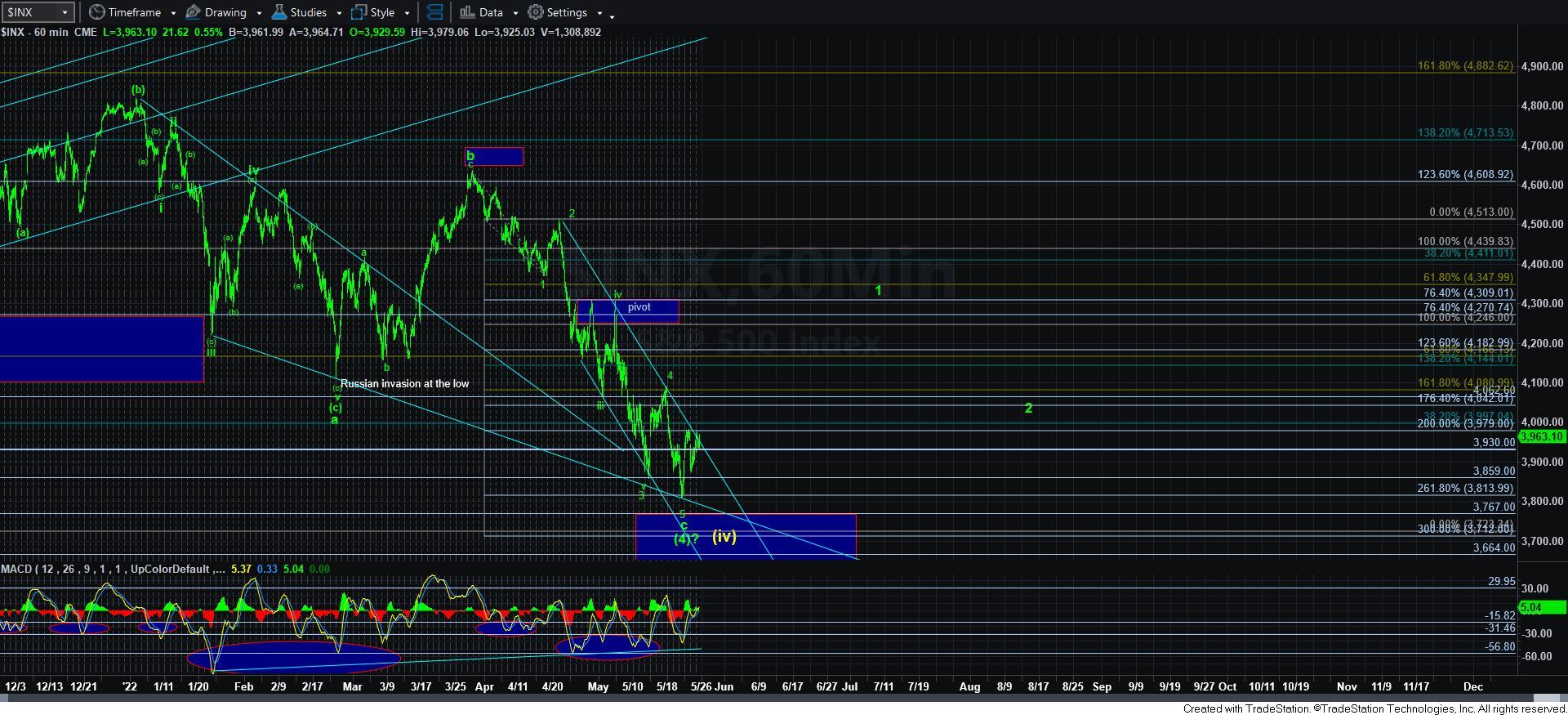 60minSPX