Consolidating Gains - Market Analysis for Mar 14th, 2019
With the market pulling back in what looks to be a corrective structure, the question of a direct move higher or not is going to be answered by support in the 2795-99SPX region.
To be honest, this pullback is looking a bit large to be a wave ii in yellow. But, we still need to break 2795-99 support to tilt the weight of evidence in this micro count towards the purple b-wave.
And, should we see the bigger pullback in the purple b-wave, it may not be much bigger, as the a=c point for the purple count is a b-wave bottom in the 2778SPX region.
At this point in time, I really have no indications that we have struck a meaningful top just yet, as the market still seems like it is trying to push higher towards the 2875SPX region. I think the only question is the micro-path right now.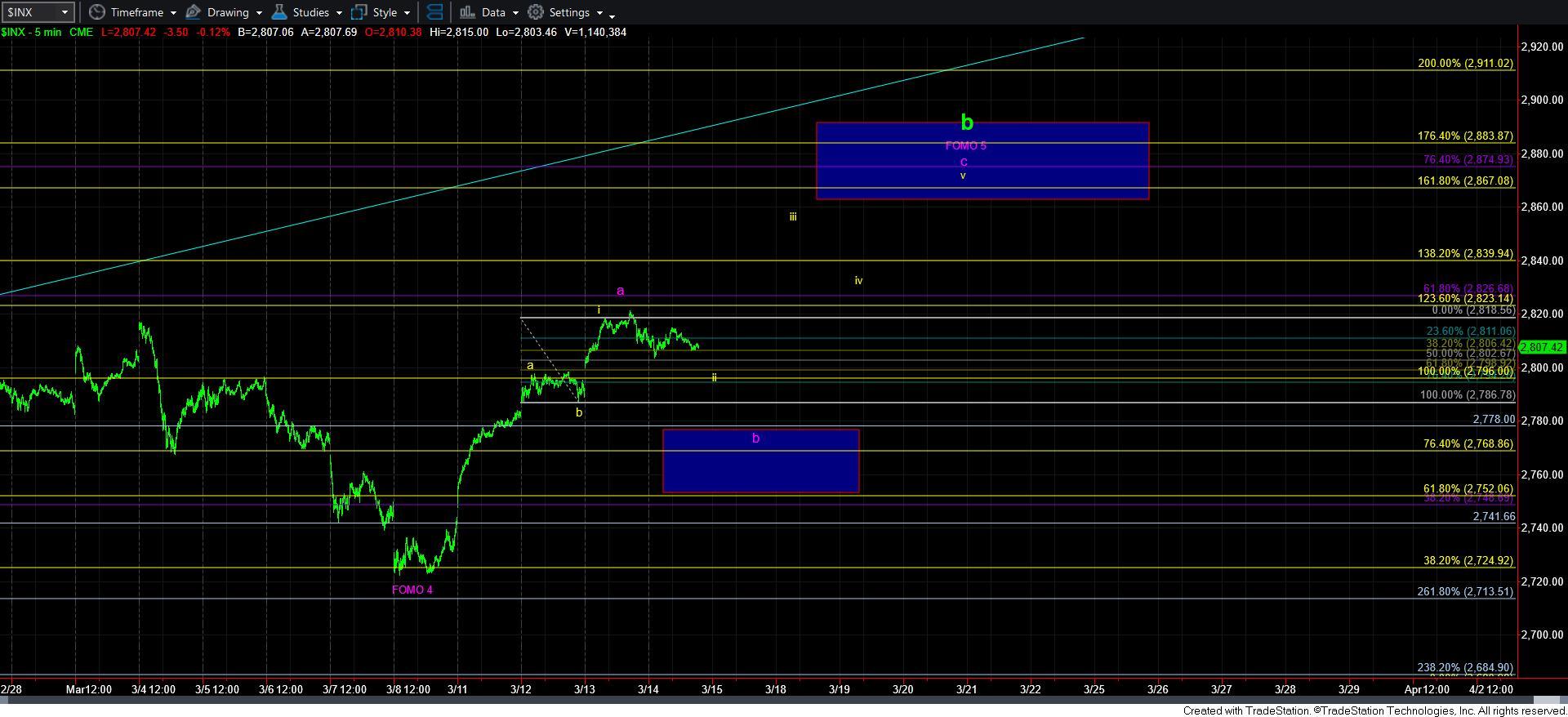 5minSPX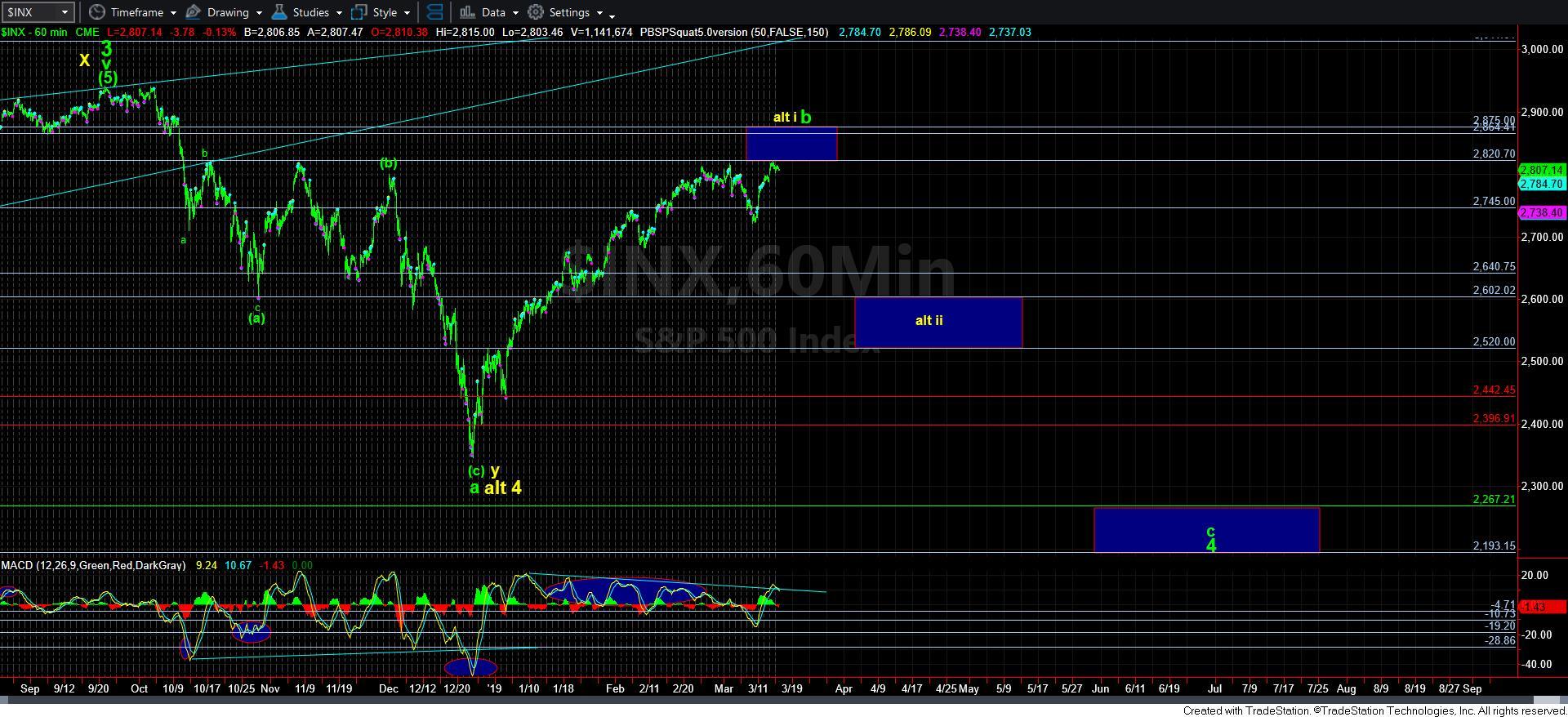 60minSPX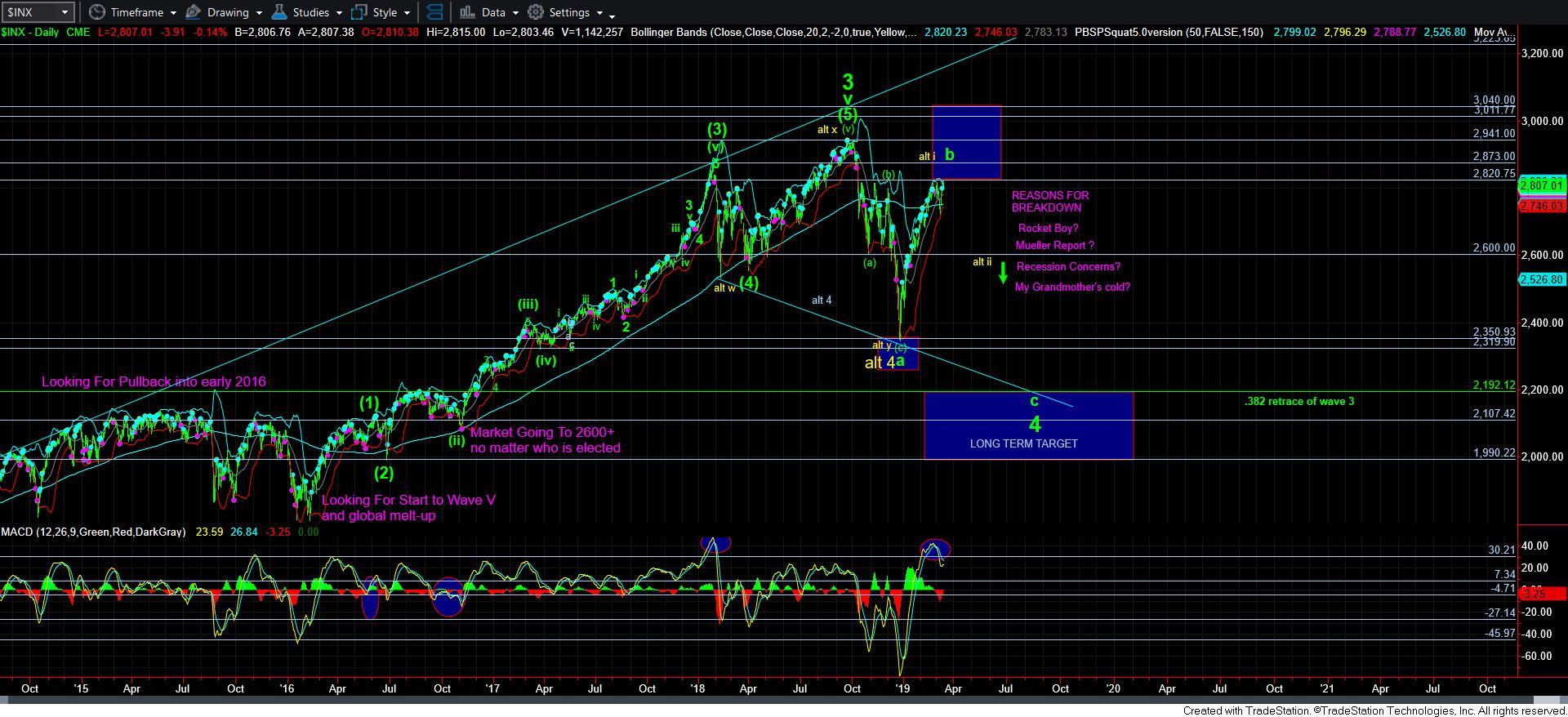 1SPXdaily