With the market clearly holding over 2730 today, it walked through the opened door to the 2800SPX region. Currently, I see the micro count as us completing wave (3) in wave 5 of (c) of b.
If you review the 3-minute ES chart, you will see we have support at 2745SPX, which should hold the next pullback for wave (4), and set up the rally up towards the 2800 region to complete wave (5). And, our primary count still maintains that this will top out the b-wave off the February lows in the market.
Once we do confirm a top in place for the b-wave, we will have to watch how the market drops off the highs. In our primary count, we will want to see a clear impulsive drop in 5 waves to kick off a c-wave back down towards the 2500 region. Since c-waves are usually 5 wave structures, seeing a strong 5 waves down off the highs will solidify our primary perspective.
However, if the market only pulls back in a corrective fashion, then we will have to be on high alert for the potential blue count, which would suggest that wave (4) has actually completed (yes, with only a 2 week correction), and we are potentially on our way to 3011-3223 sooner rather than later.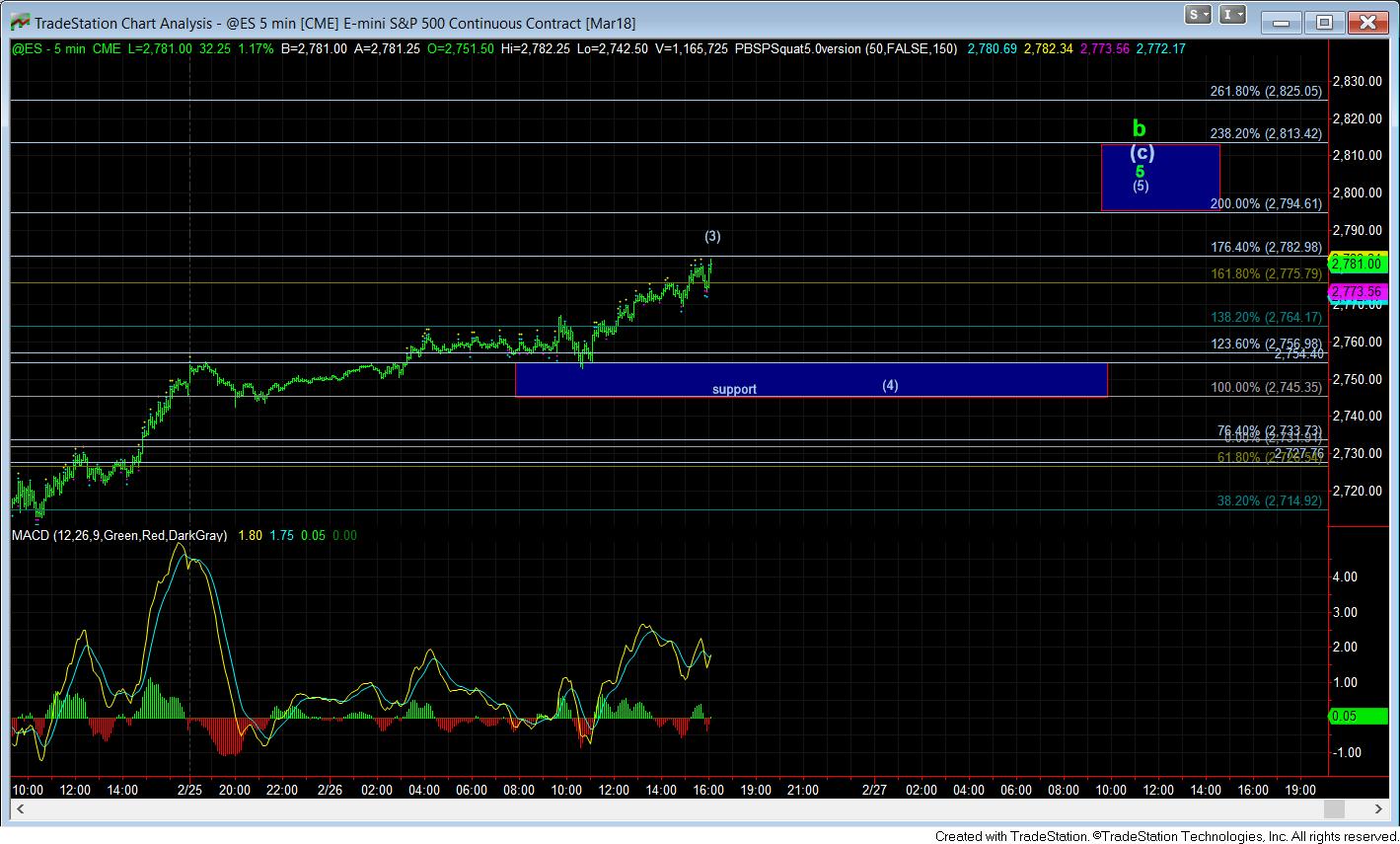 5minES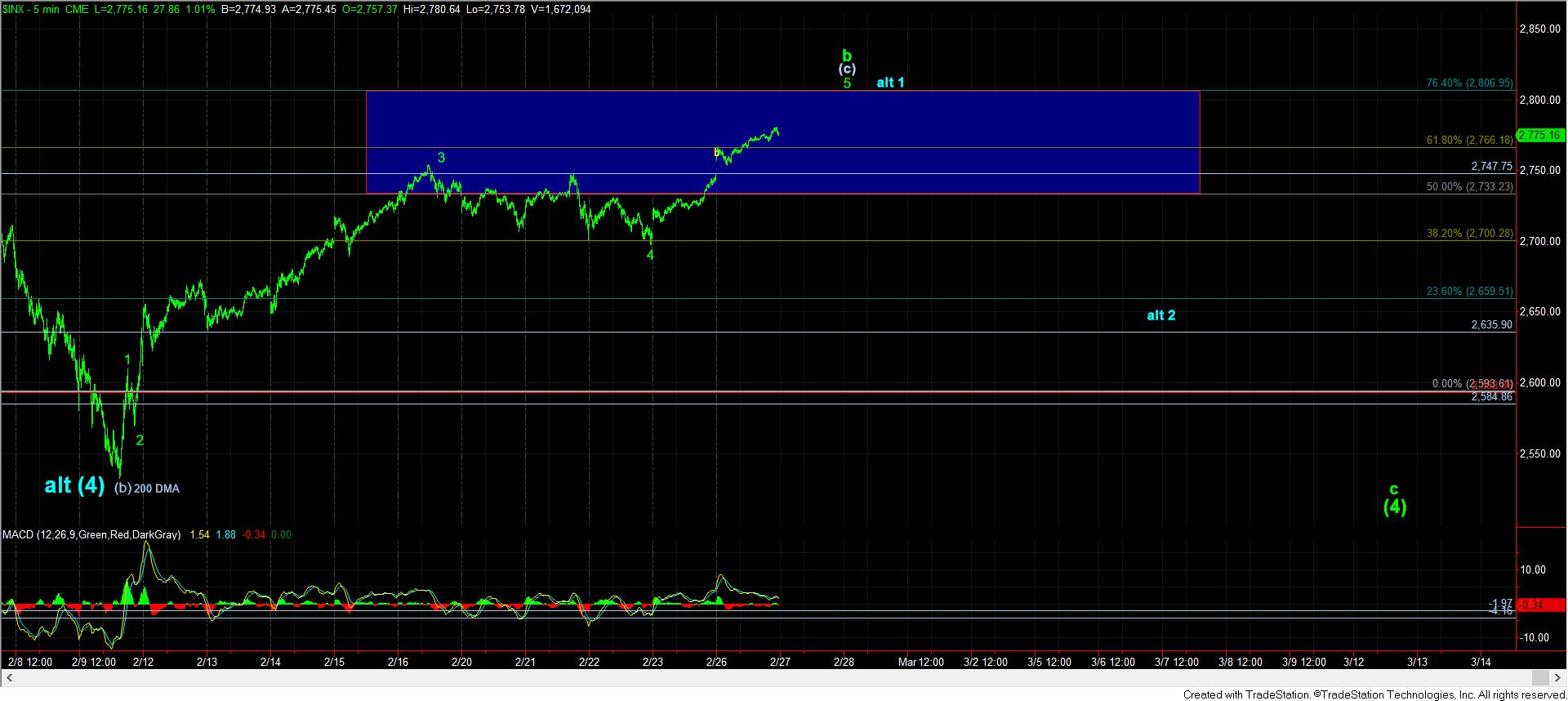 5minSPX