Competing Micro Potentials - Market Analysis for May 21st, 2019
I am putting this update out early because of the potential for major swings over the coming day or two, and I want you to understand the potential before it begins in earnest. All other updates today will be posted in the main room as alerts.
I want to start this update with a reminder to focus on the bigger perspective first and foremost. That means that as long as the market remains below the 2920/30 SPX region, we are tracking a downside set up which can take the market down hard and fast.
Now that I got that out of the way, lets move to the competing micro-potentials in the market right now. Clearly, with today's rally, we no longer have potential for a standard impulsive structure to complete wave [i] down. We are only left with a leading diagonal down (which is evident by the overlap of waves i and iv), which still needs a lower low relative to this week's low.
To that end, I want to highlight the market fractal from May 9th and 10th, as it seems to be a carbon copy of the action we have seen since the low struck on the 20th of May. In fact, both would present as an expanded flat 4th wave. That means that tomorrow may be a larger down day. However, I cannot say this is a high confidence perspective, but, rather, something of note.
In fact, there is just as much potential at this time for the market to continue to rally to complete the bigger yellow wave 2 with a target of at least 2900, with strong potential to still reach the 2920 SPX region. The main reason is that there seem a number of charts poised for a "bounce," which can easily push the SPX up into its bigger wave 2.
But, the one main take away is that should the market drop tomorrow to a lower low relative to the one already struck this week, it will put us on high alert, as that is the point in which I warn that the trap door has been opened. It means we have a 1-2, [i] structure in place, and all we would need is a wave [ii] retrace before we are poised to drop down through that trap door.
This leads me to the conclusion that we remain on "yellow" alert, until we see a lower low below 2830 SPX, which will then place us on RED alert. So, let's allow the market to present us with the higher probability structure which will take us much lower. For now, I see strong arguments for both these potentials, and have nothing to really sway me either way at this time. But, again, as long as we are below 2920/30, I am going to be looking down for the coming weeks.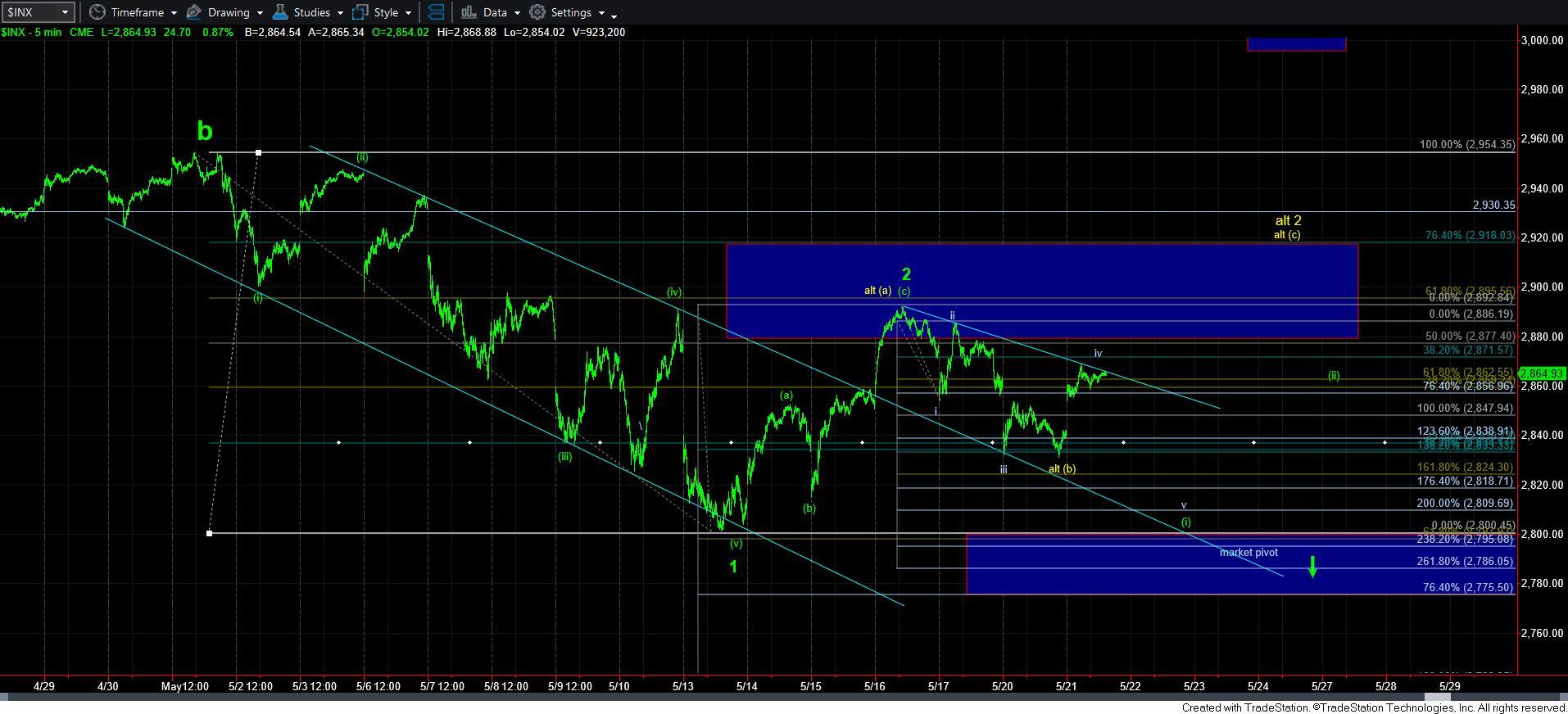 5minSPX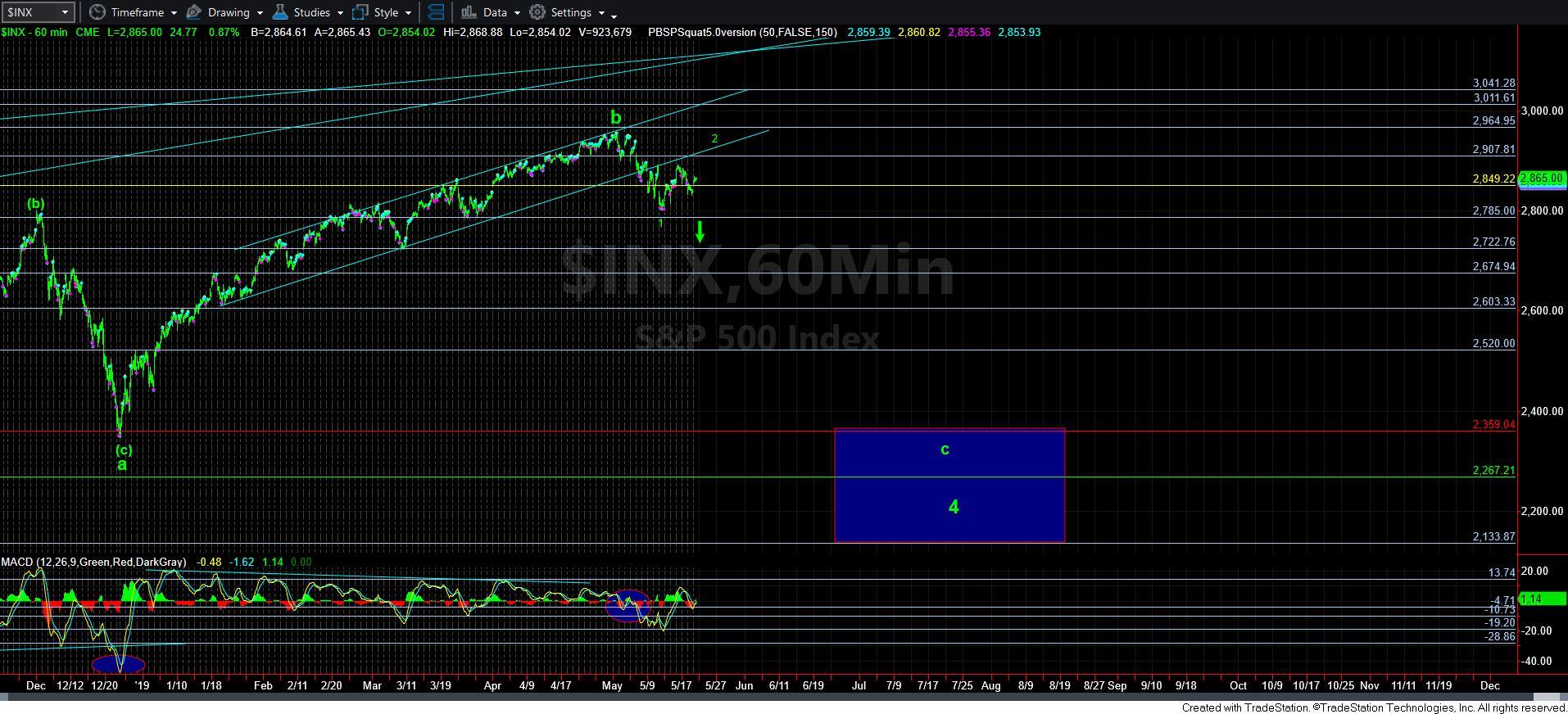 60minSPX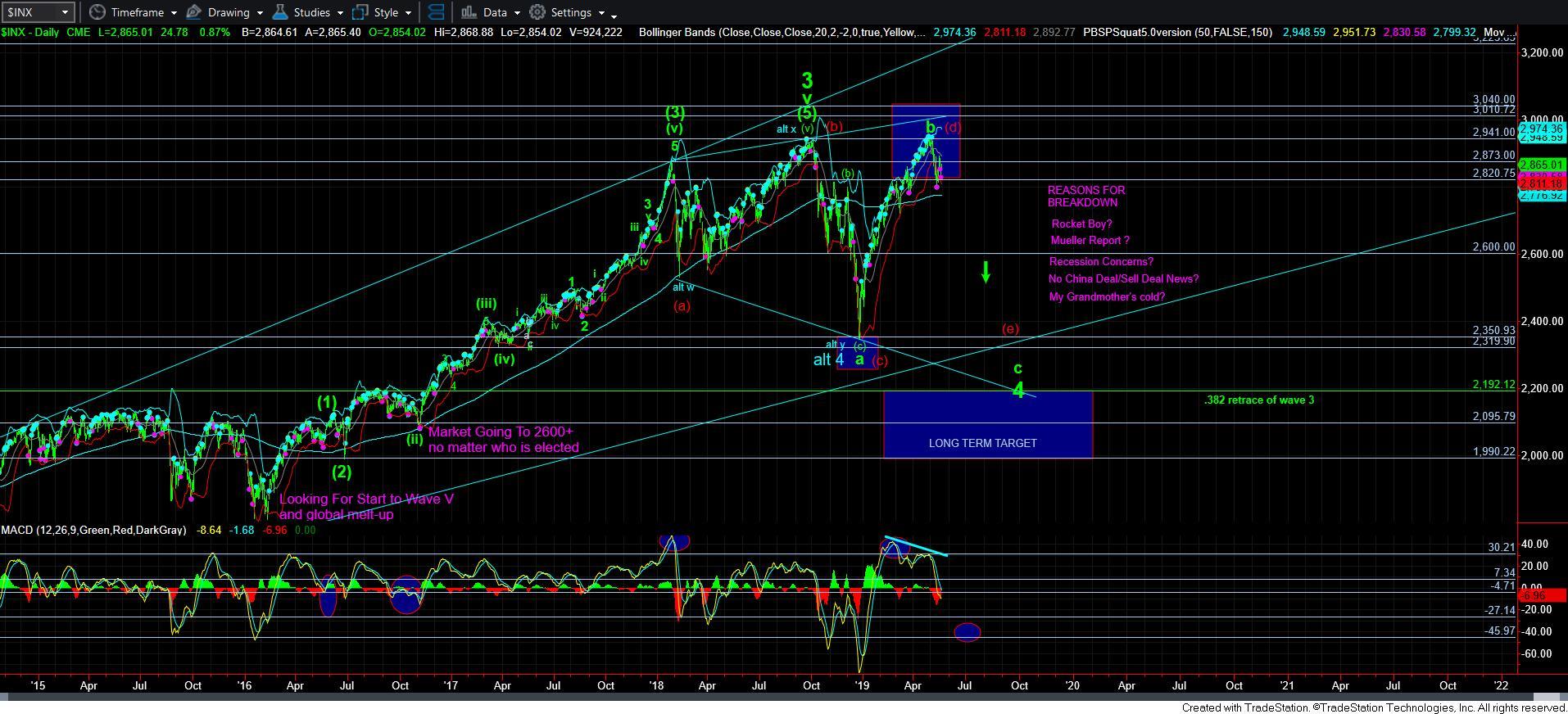 1SPXdaily