Caution Has Become The Name Of The Game
I know I am going to repeat myself a lot over the coming week, but I think it needs to be said. I think we all need to approach the market much more cautiously, and begin looking down towards the 4400SPX region however this resolves over the coming week or two.
Due to the depth of this drop, I have now made the former purple count my primary count in green. That means that I am still looking for one more push higher to complete the structure. The target is in the 4860-4882SPX region.
But, that does not mean I am trading for that result. Rather, I have to view the yellow count much more seriously at this time, and will be raising cash on the bounce. And, as long as the market remains over 4630ES, which is approximately 4640SPX, I am looking for AT LEAST a wave 2 bounce in yellow. I will be raising cash on that bounce. And, if the market does rally up towards our ideal target in green, I will simply be raising more cash.
We all knew that it was highly likely we were going to revisit the 4400SPX region in wave [4] in the first quarter of 2022. And, the market is now telling us we have taken one step closer. So, I am going to be planning for that potential in the coming weeks.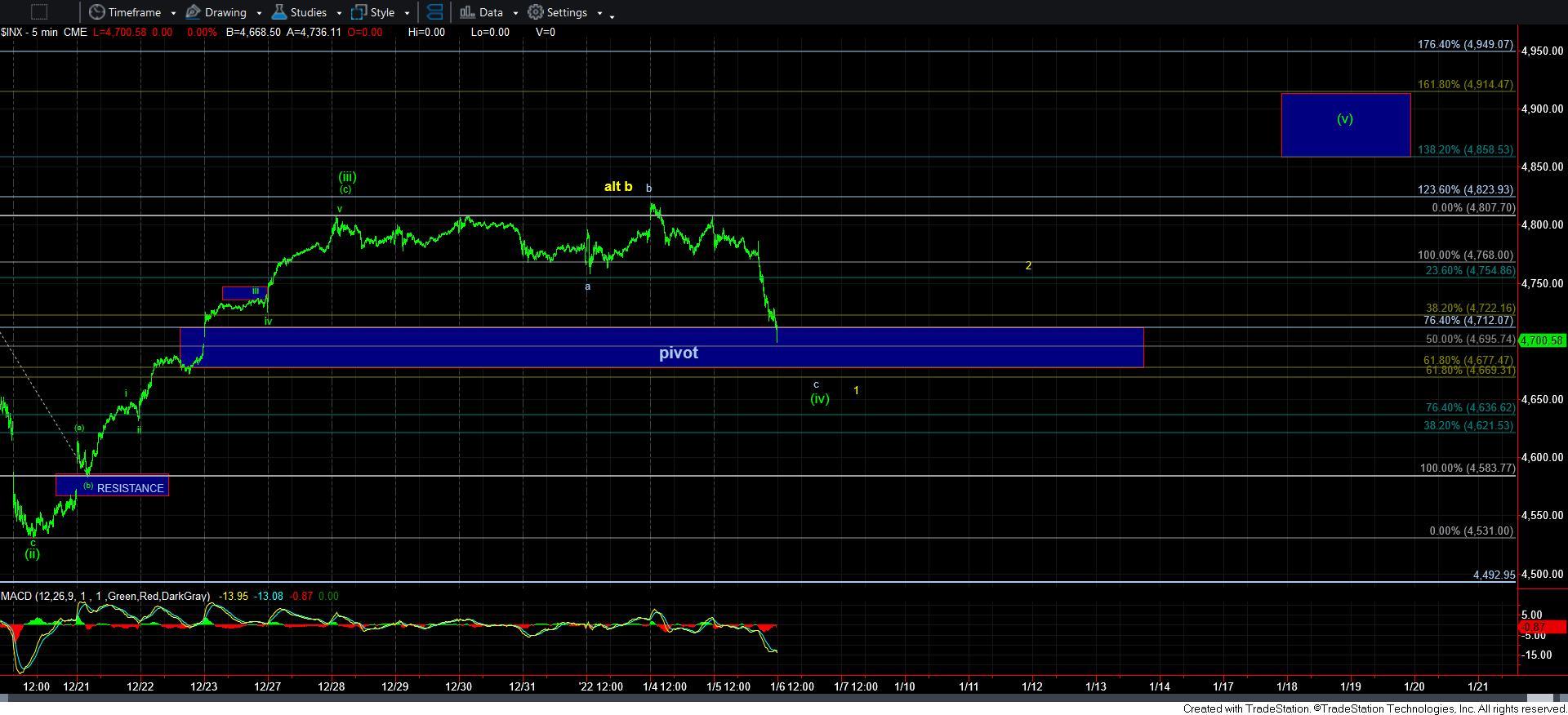 5minSPX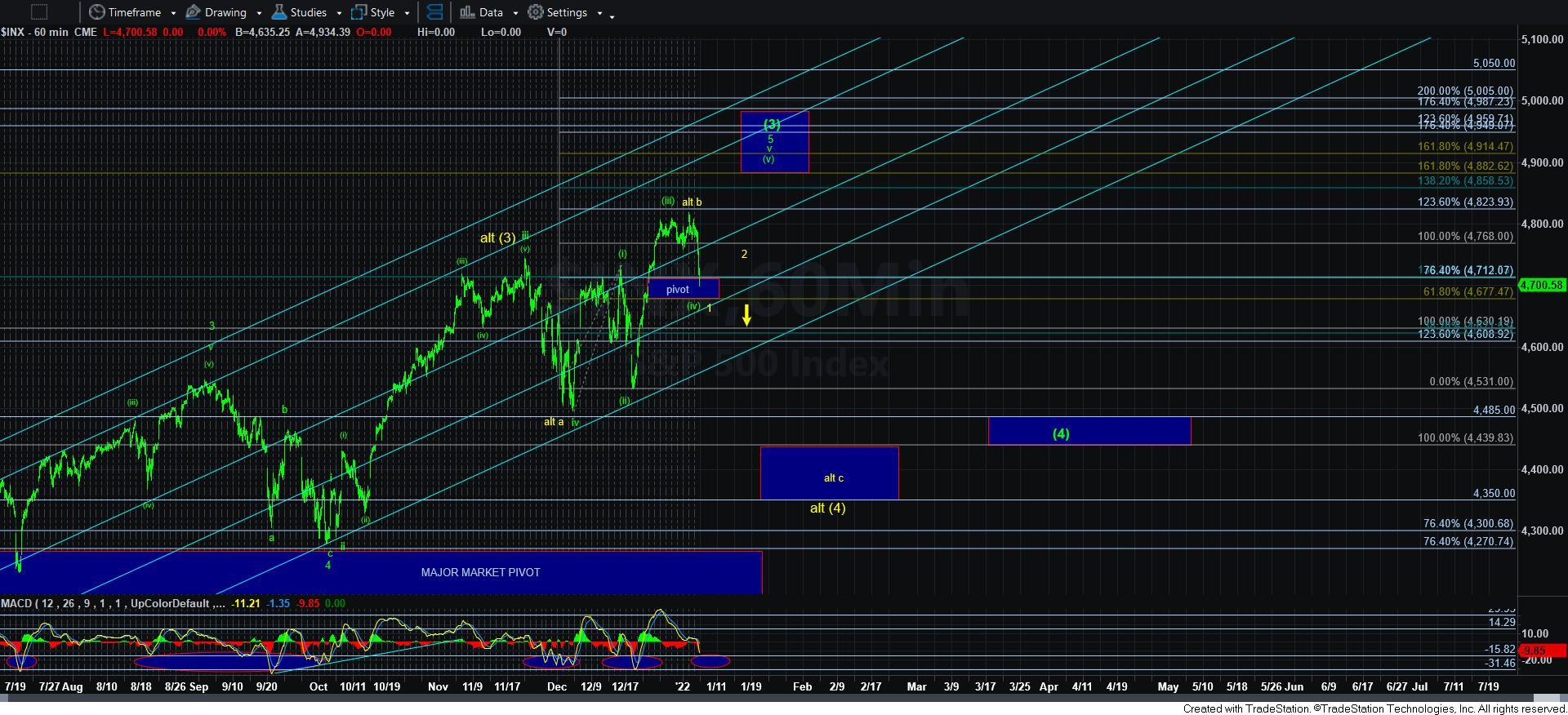 60minSPX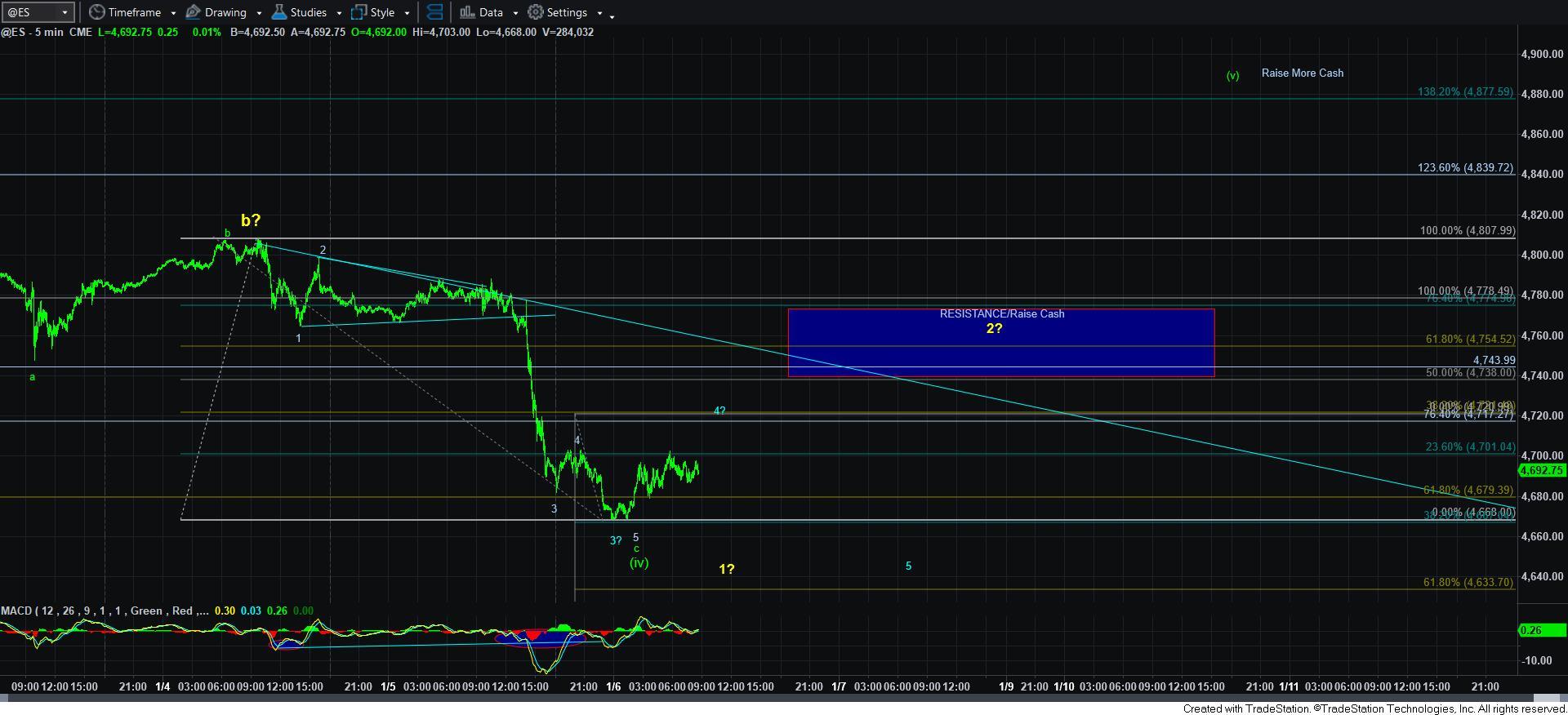 5minES