Can We Stretch A Bit Higher?
When the market gapped up yesterday exactly to where a wave iii would strike, and then began its expected pullback in a wave iv, normally, 4th wave pullbacks will find support at the 1.00 extension within the 2960SPX region in our current structure. However, the market did not find support until the lower .764 extension, as you can see on the attached 5-minute chart.
The depth of this pullback is not often a good sign for bullish indications. It is a rather weak one. However, as long as the market continues to hold over that low, we still have a micro structure in place pointing us up towards the 2990SPX region, with three calculations now pointing to that target.
But, I want to remind you that completing a 5th wave up over the next day or two will complete 5-waves up off the June lows, and likely means that a turn down is in store thereafter. And, as we have discussed so many times, the manner in which we turn down will place us into one of the wave structures I am viewing on my daily chart.
And, as I have also said so often for the benefit of those in the room who are much more immediately bullish than I am, should the market pullback correctively over the coming weeks, and then rally back over the high we strike in the coming days, or should the market be able to continue its strength through the 3045SPX region, then I would have to abandon my expectations for a much larger pullback in the market, and view us as on our way to 3800+ sooner than I had initially expected. But, again, the market will have to prove that to me, as most of the underlying stocks that drive this market seem poised for lower rather than higher at this time.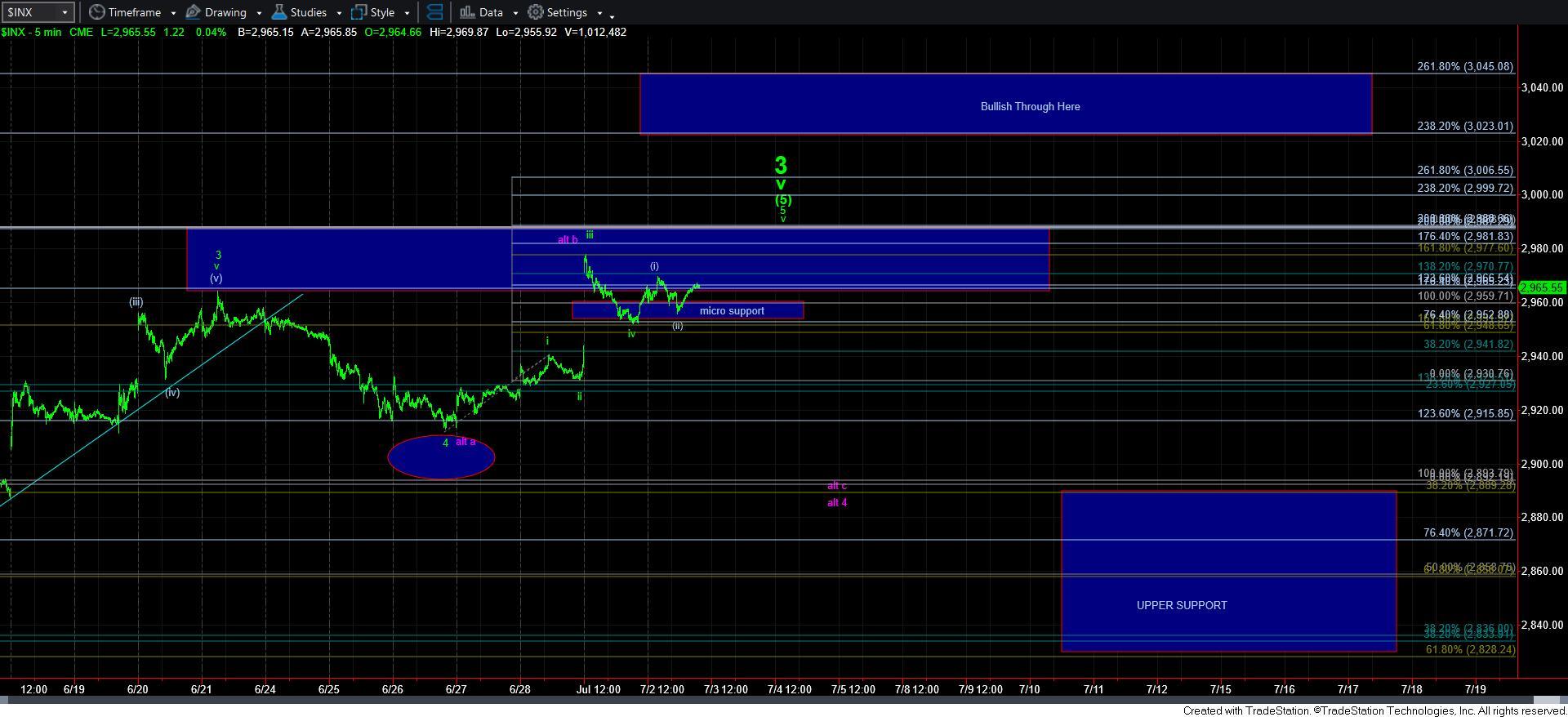 5minSPX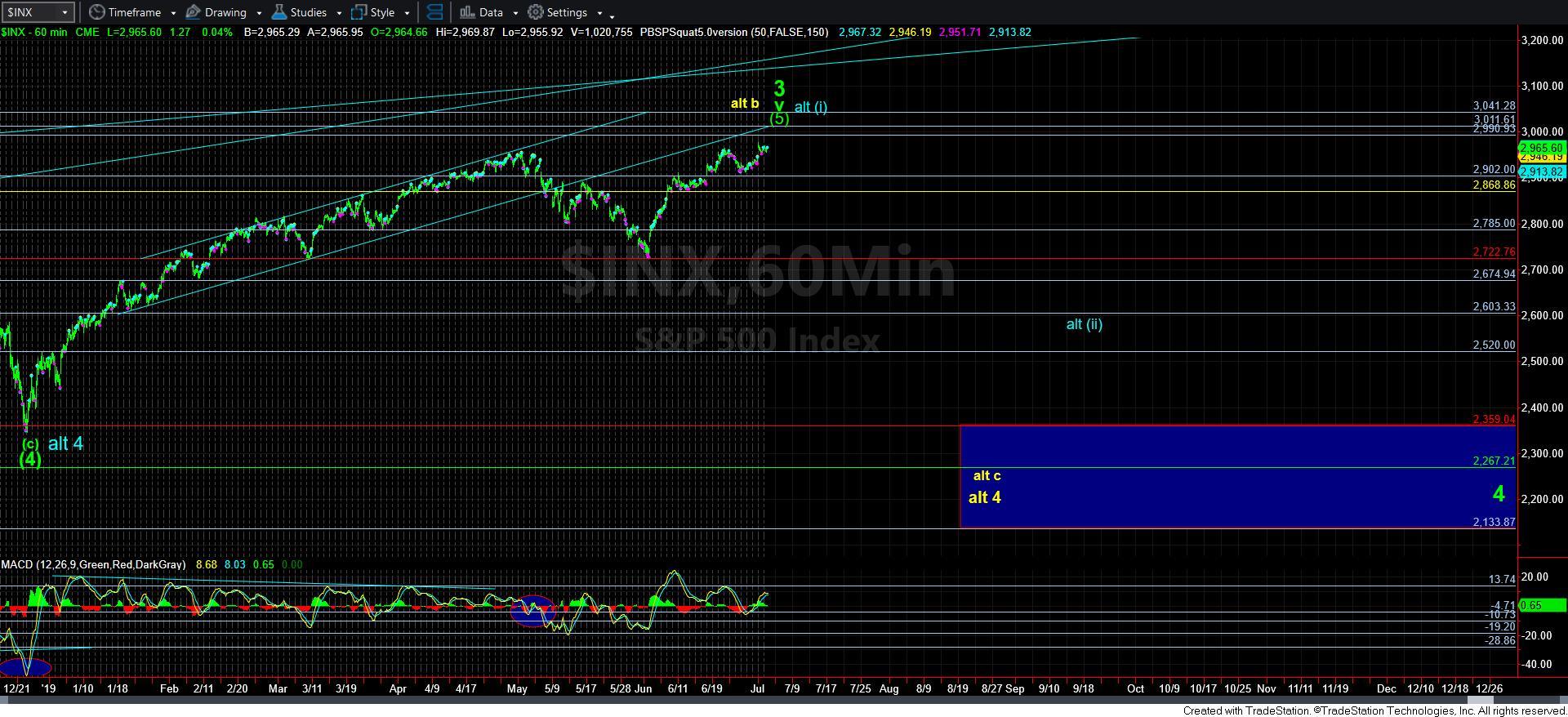 60minSPX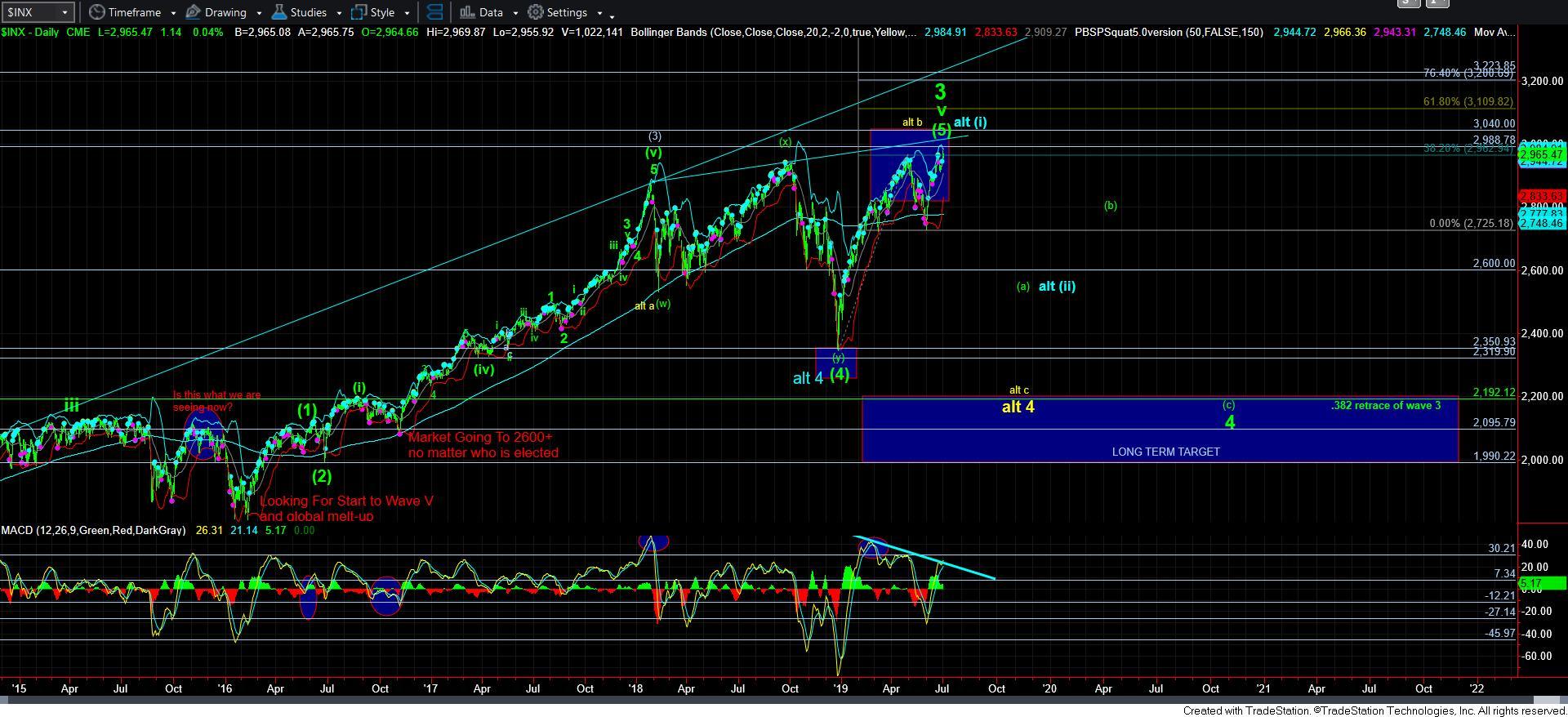 1SPXdaily