Can We Still See A Pullback?
With the move higher today, the SPX MAY have a full 5 waves up off the recent lows. The only issue I have right now is that the IWM really shows only 3 up. So, as long as we remain over 2313SPX – the 1.00 extension off the lows – I will maintain an open mind for either a double top or a higher high.
As I also noted in an update today, you may see the analysts here diverging in some of their micro counts. You see, the overlapping nature of the move higher from the start of this year has clearly placed another layer of complexity in the patterns we are dealing with up here, and there are several ways one can view this action. However, all the counts still have much higher to go, whereas the only question is the depth of the next pullback.
So, as long as you are maintaining a bigger bullish perspective, you should continue to look higher towards the 2400-2440SPX region, with corrective pullbacks being buying opportunities. But, in my "ideal" green pattern, I would see us topping in this region over the next few days, and then providing us with a wave ii pullback over the next week or two.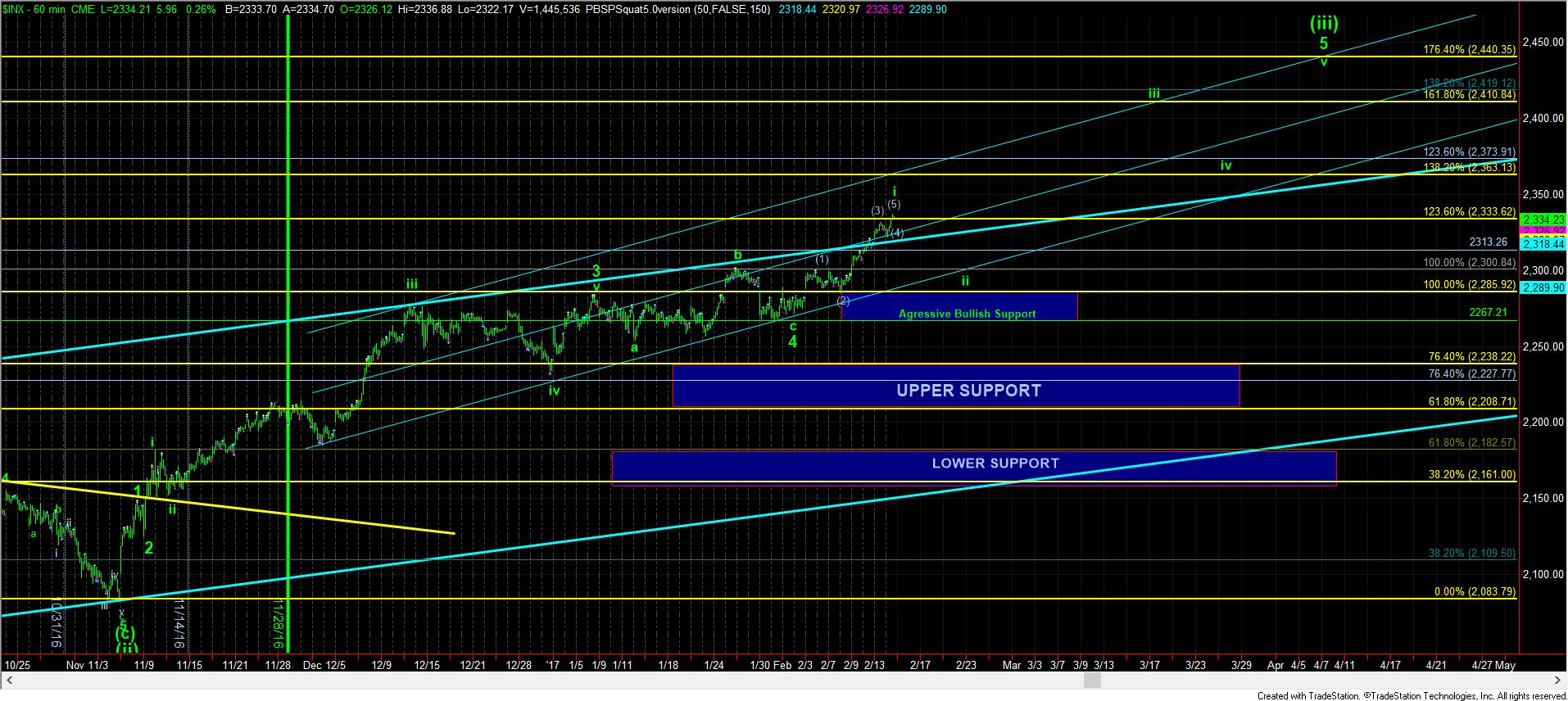 1turnchart
3minIWM